Coronavirus update – the latest news from Yorkshire businesses
A multi-million pound funding package from Unity Trust Bank is enabling a not-for-profit social enterprise to support more than 150 businesses during the COVID-19 pandemic.
Business & Enterprise Finance, trading as Business Enterprise Fund, has secured a £7.5m loan from the bank to help SMEs in York and across the North East.
The finance for BEF – an accredited lender of the Government's Coronavirus Business Interruption Loan Scheme – will be used to provide average loan sizes of £45,000.
Stephen Waud, chief executive at BEF, said: "The coronavirus outbreak presents unprecedented challenges to public health and SME businesses.
"We appreciate that business owners may be concerned about the impact on their businesses and would like to work with them through these unsettling circumstances.
"It's times like this when our mission to support businesses and the communities they serve counts the most.
"We have been a customer of Unity Trust Bank for seven years and their support has always been invaluable, but now more so than ever. This funding package will make a real difference to business owners at this difficult time."
Jason James, relationship manager at Unity Trust Bank said: "Our vision is to help create a better society by working with a range of organisations that share our values.
"We support Responsible Finance lenders like BEF so they can deliver responsible, affordable lending to help small businesses which struggle to access finance from mainstream providers.
"As social enterprises they re-invest profits to deliver economic and social benefits to the communities they serve.
"These are unprecedented times and we are pleased that this significant funding package will help BEF to support the Government's CBILS programme."
Founded in Bradford 15 years ago, BEF began lending to small businesses in the area to help them grow and thrive when other lenders couldn't fully assist.
Over the past 15 years BEF has grown across the North East, North West, Yorkshire, Humberside and Lincolnshire and lent to a wide range of businesses, from sole traders and start-ups through to established multi-site companies.
In 2018/19, BEF lent more than £7m to 331 clients, providing 3,000 hours of business support and adding £31m to the local economy, helping to create or safeguard 820 jobs.
:::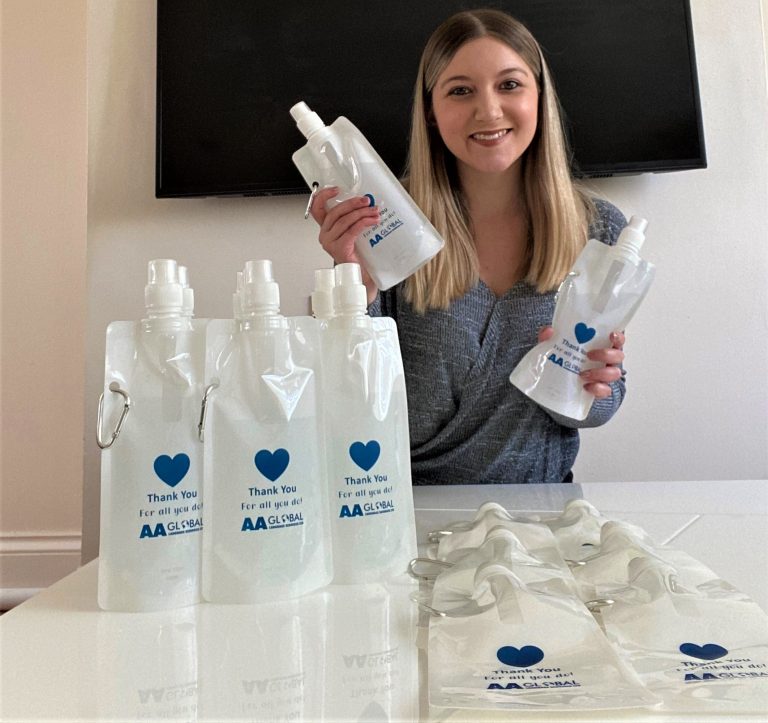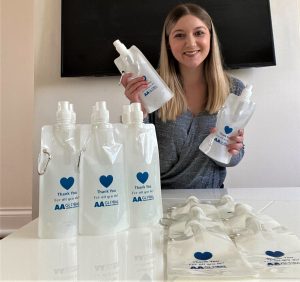 A business which provides a linguistic lifeline for patients using the NHS in Hull and East Yorkshire has stepped up with support for frontline staff by donating 1,000 re-usable water bottles.
AA Global Language Services, based in King Edward Street, Hull, came up with the idea to help hard-pressed staff working at Hull Royal Infirmary, Castle Hill Hospital and Beverley Community Hospital.
The company also donated 500 water bottles to hospitals in the Worcester area, where AA Global was founded nearly 30 years ago and still has an office.
Kirk Akdemir, CEO of AA Global, said: "We work very closely with the Clinical Commissioning Groups in Hull and the East Riding and with the City Health Care Partnership (CHCP) helping communication between healthcare professionals and some of their patients.
"We clap for the carers every Thursday but we also wanted to find some way of providing practical support and after talking to some of our contacts in the NHS we came up with the idea of the water bottles."
Members of the AA Global team carried out some online research to find a supplier of the bottles which are lightweight and can be clipped to a belt or bag or folded to fit into a pocket and then filled with up to half a litre of water.
The bottles were delivered to the three sites and the gift was warmly welcomed by staff.
Akdemir added: "We've all come to acknowledge and appreciate the fantastic work all our frontline workers do, especially those at the NHS who have been working such long hours in extraordinary circumstances.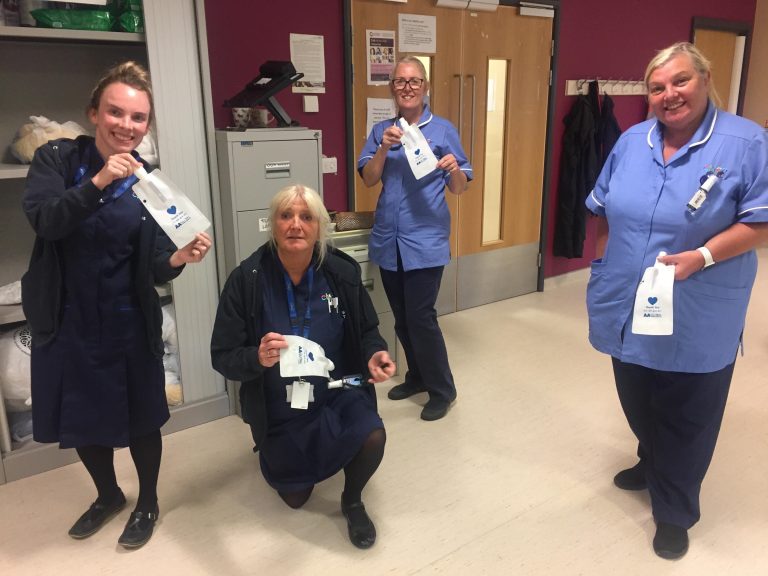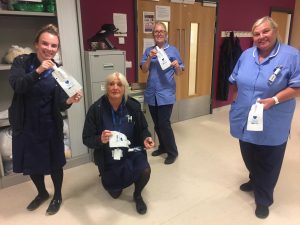 "We are aware that the workers get really hot and dehydration levels rise during their long shifts and we wanted to do something a little bit different to show our appreciation and to say 'thank you' for all they do."
Simon Nearney, director of workforce at Hull University Teaching Hospitals NHS Trust, said: "On behalf of all staff in our hospitals, I would like to express my sincere thanks to AA Global for their kind donation of 600 flat pack water bottles for staff working on the frontline.
"These are incredibly useful for our staff to ensure they can stay hydrated whilst working and wearing PPE. This kind gesture is very much appreciated and has given our staff a much needed boost."