People: Age Partnership Group; Clipper Logistics; Hawkswell Kilvington; and more
Leeds-based Equity release provider, Age Partnership Group, has appointed Steve Auckland as its new CEO, to help it move to its next stage of development.
He succeeds Tim Loy, who has been appointed Group CEO; a role that covers both Age Partnership and its sister company Pure Retirement, which provides both administration services on its £2.3bn equity release portfolio and originates Lifetime Mortgages.
In his new role, Auckland will be concentrating on the day-to-day running of the business, which employs more than 500 people, and ensuring it remains at the forefront of customer service and delivery within the equity release market.
The move will enable Loy, who has led the company from start-up, to take a more strategic view of the Group's two companies, as well as expanding strategic collaborations and growing the number of funding partnerships.
Auckland, who has acted as a consultant and, more recently, a non-executive director of Age Partnership has a successful track record in growing and developing some of the UK's most famous media brands.
As the managing director of the Yorkshire Post in 2002, he was part of the MBO team that delivered more than a 22-fold return for the original investors.
He then became MD of Metro, part of the Daily Mail Group, helping it grow over an eight-year period from a fledgling brand into the largest and most profitable free newspaper in the world.
He then moved as CEO to Northcliffe Media, another business in the Daily Mail group portfolio, with over 400 newspaper and web titles, including The Hull Daily Mail, Leicester Mercury, Bristol Post and the Cornishman. 
He restructured the business to become the industry leader and helped steer it through to its sale to Local World, a consortium of businesses from hedge funds to larger national publishers.
Following the sale, he was appointed CEO of ESI Media, owners of the Independent, i, London Live TV and London Evening Standard.
He was instrumental in selling i, closing the loss-making Independent print operation, and leading the national news sector with the Independent becoming a digital only product.
:::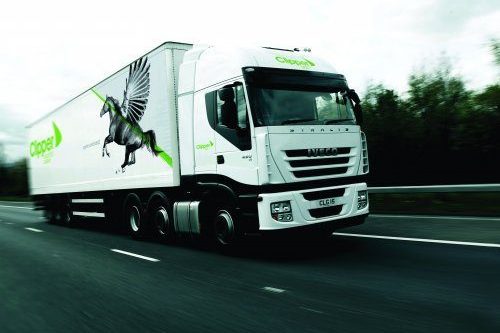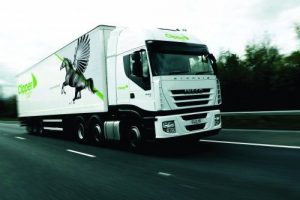 Clipper Logistics, a listed Leeds-based logistics business, has announced the appointment of Christine Cross as senior independent non-executive director with effect from 3 June 2020.
She will chair the Remuneration Committee, and will be a member of the Nomination and Audit Committees from this date.
Cross is a highly experienced non-executive director, with FTSE 100 and FTSE 250 experience, and currently holds non-executive directorships with Coca Cola European Partners and Hilton Food Group (where she chairs the Remuneration Committees), and Zooplus AG.
Previously, she served as a non-executive director on the boards of several retailers, including Next and Fenwick, and was chief retail advisor to PwC for five years.
Prior to this she had a 15 year executive career at Tesco where she was involved in a programme of acquisitions, and the establishment of a global direct sourcing operation, together with the leadership of Tesco's UK and International clothing business.
Clipper also says that Stephen Robertson, current senior independent non-executive director and Remuneration Committee chairman, will step down from the Board on 3 June 2020, having completed his second three-year term as a non-executive director.
Steve Parkin, executive chairman of Clipper, said: "Stephen has been a non-executive director of Clipper since our IPO in 2014, and on behalf of the Board I would like to thank him for his valuable contribution to Clipper over our first six years as a public company.
"I am delighted to welcome Chris to Clipper. She brings a fresh dynamic to the Board, and her wide knowledge of the retail sector, coupled with her experience in FTSE 100 and FTSE 250 companies, is highly complementary to the existing skills, knowledge and ambitions of the team.
"In addition, Chris' knowledge of remuneration matters within listed companies will be invaluable as we enter a further phase of transformational growth for the Group."
:::
Hawkswell Kilvington, a Wakefield-based niche firm of specialist construction and engineering solicitors, has continued the expansion of its practice with the appointment of a new Partner, Gary Ashton.
Ashton specialises in all aspects of construction and engineering law, with particular focus upon dispute resolution.
With over 15 years' experience, he has a wealth of knowledge gained from representing a wide range of clients, from individuals to large public and private companies.
The appointment of Ashton is another major lateral hire for the firm.
Thomas Salter, Partner at Hawkswell Kilvington, said: "We know Gary is an outstanding lawyer and he will be a huge asset to the Hawkswell Kilvington team. We really are delighted that he has chosen to return to the firm."
Ashton added: "It's an incredibly exciting time to be joining Hawkswell Kilvington.
"They have grown significantly over the last few years, and their capabilities, reputation and standing in the market are second to none. I really am looking forward to helping the firm continue to thrive."
:::
Ashley Serr, from Exchange Chambers in Leeds, has been appointed as a deputy district judge (North Eastern Circuit), a fee paid part time judge of the First Tier Tribunal (Social Entitlement Chamber) and a fee paid part time judge of the Employment Tribunal (North West region).
Serr will continue to practise as a barrister at Exchange Chambers alongside his judicial appointments.
Called to the Bar in 1996, he provides expert legal advice to businesses of all sizes, Government departments and individuals.
While originally known as one of the leading employment juniors in the country, Serr's practice has grown in recent years and now also encompasses contract disputes, restrictive covenant cases (involving employees, directors and shareholders) director disqualification (both for directors and the Secretary of State) personal/corporate insolvency and judicial review.
Serr routinely appears in the appeal courts on behalf of central government departments, local authorities, SMEs and FTSE 250 firms.
He has extensive experience in restrictive covenant cases including IP/database issues that require forensic IT examination.
He has been consistently recommended as a leading junior in his field by Chambers and Partners and Legal 500. He is on the Attorney General's A Panel of Counsel.