Construction firm beats lockdown to complete hotel refurbishment
X

Register for free to receive latest news stories direct to your inbox
Register
A hotel refurbishment programme in North Yorkshire was successfully completed, despite the virus lockdown.
Infiniti Roofing & Construction has finished the full refurbishment of what is now the Bike & Boot hotel, in Cliffe Bridge Terrace.
The company, which is part of the Infiniti Group, has overhauled and revitalised what was the 50-bed Mount Hotel into the 65-bed Bike & Boot, close to Scarborough's waterfront.
Marcus Rowe, director of the business, said: "While it goes without saying that this has been a very difficult time for the whole country, seeing this project through to completion has given us a massive sense of achievement and satisfaction.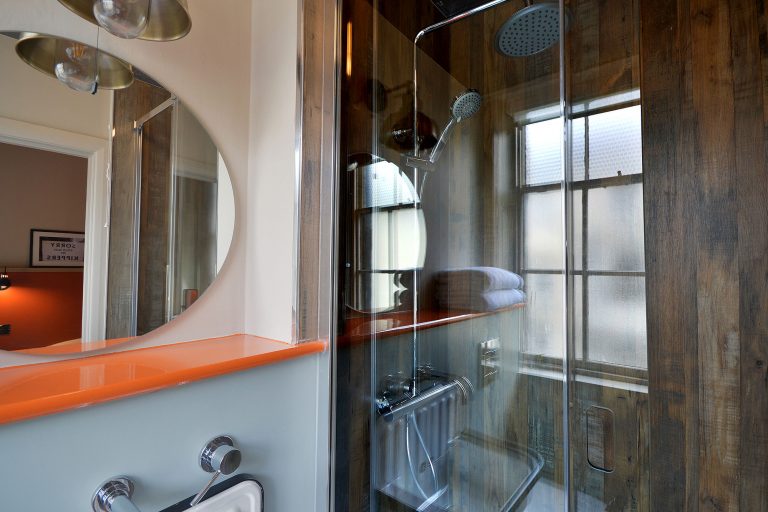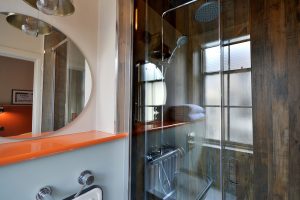 "As soon as lockdown measures began to be introduced in Europe, it was pretty clear that the UK would follow suit and we put together an operational contingency plan."
The firm pre-empted the lockdown closure of the main trade builders merchants by quickly buying the majority of the materials it needed to finish the work.
It also meant the company had to source additional fully experienced, available, skilled contractors.
Once the workers were on site another challenge was ensuring their safety through social distancing, which was achieved using signage, floor and wall markings, high visibility clothing and pre-planned operational movements of workers around the site.
This included keeping specific contractors separate, each team working sequentially on separate floors as the job progressed from the ground floor up each floor of the six-storey building.
Rowe added: "It was challenging, but in the end our only significant delay was waiting for the custom-made case goods, including for the beds, to be supplied from Europe, where warehouses were closed."
The Bike & Boot is now scheduled to open in July, Covid-19 lockdown measures permitting.
It has been fitted out with an in-house hotel cinema, E-bike charging stations, refurbished hybrid bar-cafe-restaurant and kitchen areas and a new boiler system.
The hotel has been founded by directors Simon Rhatigan and Simon Kershaw.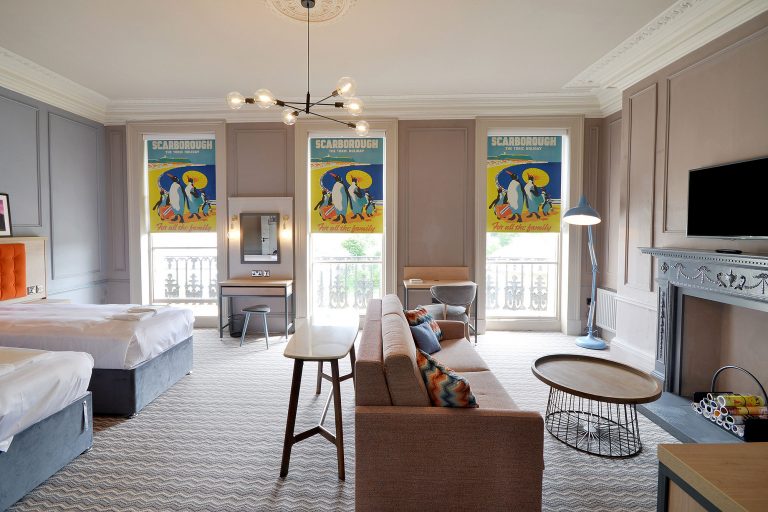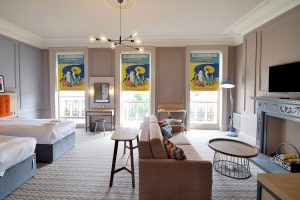 Kershaw said: "Infiniti have successfully worked through the Covid-19 situation; that has been a real bonus as they have ensured the safety of all contractors, with social distancing measures and safe working practices.
"Marcus has been outstanding – he quietly gets on with it, taking the work and people under his wing and dealing with any problems immediately.
"That certainly made my job a lot easier and has worked very well and we would certainly work with Infiniti again."
Malton-based interior designer Rachel McLane, who has been working on the Bike & Boot from the early concept stage, said: "It has gone really well considering what is happening with Covid-19 and how ridiculously busy we've all been.
"It's truly fantastic that Infiniti have been able to keep going, especially with the supply chain issues that they've had to contend with.
"It has been an excellent relationship – it is impossible for us as the designer team to draw everything that needs to be built and fitted, especially for such an old building, but there was a lot of clarity and good communication between us."