£21m bid for town centre transformation
Mayor of Doncaster, Ros Jones and her Cabinet are looking to continue the transformation of its town centre by agreeing a £21million bid for the Government's Future High Streets Fund.
If successful the funding will contribute to a major £49million scheme coordinated by the council and backed by both the public and private sector.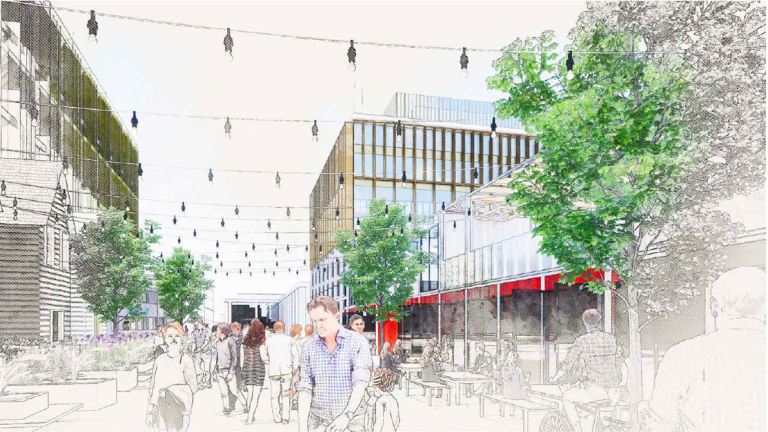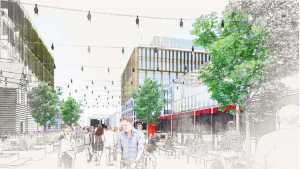 It will complete an overhaul of the area to create an outstanding pedestrian experience from the new look train station gateway to the town's Civic and Cultural Quarter.
The plans, designed to breathe new life into this part of Doncaster town centre, include new residential opportunities, office space, retail, leisure schemes alongside new public spaces, and pedestrian routes.
The new proposals build on the Civic and Cultural Quarter project which is hoped will support the growth of the creative and cultural Sector.
Cllr Bill Mordue, Cabinet Member for Business, Skills and Economic Development, said: "Doncaster town centre has changed dramatically in the last few years as we look to diversify our offer so it's less dependent on the traditional retail sector.
"We are absolutely focused on building a town centre we can all be proud of and one which brings more people back into our urban centre. It is top quality, well thought out, schemes like this Waterdale and Spring Gardens project which Doncaster needs.
"Transformational change in our town centres across Doncaster is at the heart of our ambition moving out of the Covid-19 crisis. We want to be able to build on the investment already committed in the Civic and Cultural Quarter – with the Danum Gallery, Library and Museum, the University Technical College and the cinema and restaurants which are all due to open in the next 12 months.
"This is a strong and dynamic bid which addresses an underperforming area. It builds on what we have already achieved and helps take us to a whole new level. We are delivering on our vision for a vibrant and buzzing town centre which will benefit the whole borough."
A decision on bids for the Future High Streets Fund is expected by Government later this year.