People: AND Digital; PCL; Secerna; and more
Digital enablement specialist, AND Digital, has bolstered its ambitious growth trajectory with the senior hire of industry expert Neil Lockwood as executive of its Halifax office.
The business is working to drive and develop the digital capability of local companies within West Yorkshire which are adapting to the impact of COVID-19.
Lockwood, an expert in applying agile, digital strategy, has worked most recently as executive director of Bloom (now merged with Jaywing), where he handled a senior client portfolio containing global brands including Twitter, ADT and Dominos.
He will now lead a team of digital specialists focused on servicing local businesses in West Yorkshire.
Lockwood said: "West Yorkshire is still a growing digital economy full of ambitious companies. These are difficult times but challenges breed innovation and now, more than ever, digital technology is the future.
"AND Digital can accelerate the digital capabilities of these companies – from technology to product and people. AND is about people working together, to grow together and to be positively challenging.
"At our Halifax club we are using cutting-edge technology to help brands. AND has the agility and expertise to move quickly and work closely with client teams to give companies a competitive advantage delivered at pace.
"My objective is to drive the team forward and, simply, to do brilliant work for our clients."
Lockwood's appointment adds to the 70 jobs that AND Digital has generated throughout the district since expanding its London-based operation in 2017.
It plans to continue recruiting in this region over the next 12 months to increase its offering in response to customer demand.
Company founder, Paramjit Uppal, said: "As the digital technology sector adapts to new operating conditions, Halifax is perfectly placed as part of AND Digital's high-growth plan across our Northern Hub.
"Neil has a proven track record of leading markets to develop new innovative products, executing ground-breaking technological solutions and implementing high-success digital strategies with vigour.
"He is ideally suited to drive AND Digital's robust expansion plans, and his wealth of expertise will benefit our clients across West Yorkshire as they shift their technology capacity and investments to digital platforms."
:::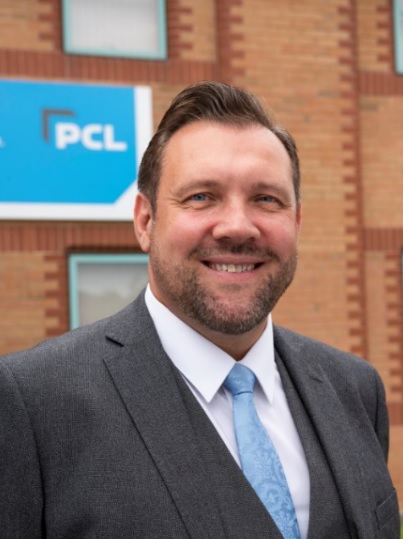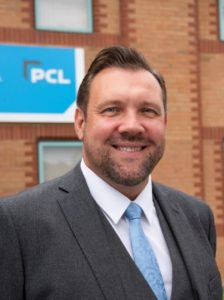 PCL has welcomed Dean Battersby to the dedicated team at the company's UK HQ in Sheffield.
He takes over the reins as operations director from Mark McCaughey, who has retired after 30 years of service.
Having worked for multinational companies servicing the automotive, aerospace and rail industries, Battersby brings to PCL over 22 years of executive experience in manufacturing, operations, procurement, logistics and product management.
Battersby was headhunted for the role following two years at the mechanical and pneumatic conveying systems company Schenck Process UK.
He explained: "I'm very passionate about keeping manufacturing in Sheffield and want to do what I can to maintain that.
"I've known about PCL ever since I started work. They have a good pedigree and a good name, not only for the quality products and processes, and the desire to continually improve products and innovation – but also for the company's culture and how it treats its people."
His immediate focus will be on lean manufacturing and developing innovation, taking the positives out of adaptions made to navigate business around the worldwide pandemic.
He said: "Where operations around COVID-19 are concerned, if you can be efficient and improve yourself now, it's going to stand you in good stead for the future. We need to build the positives that have come out of it, like using new technology, into our way of working.
"I am a big believer in treating people fairly and honestly, and that's the culture at PCL. It's a progressive company with a great workforce and a small team of like-minded directors."
Finance director Roz Shepherd said: "We are excited to have someone of Dean's calibre join us on the board of directors and as part of the PCL family and wider team.
"He has an incredible breadth of experience which we are confident will help take us forward into a new and successful chapter of development for both PCL and our customers."
:::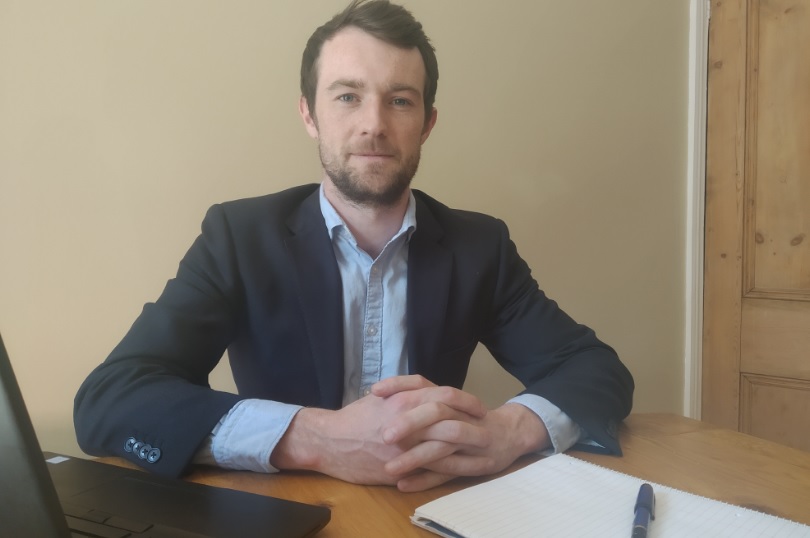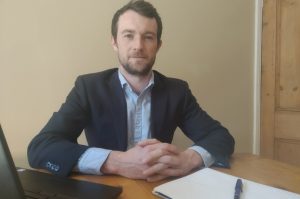 Intellectual property specialist Secerna has added a new member to the team, enhancing the firm's biotech expertise.
Doctor of Molecular Biology John Harbottle joins the established intellectual property law firm as a trainee attorney to support a growing worldwide client base of multi-national corporations, FTSE and NYSE listed companies, universities, spin out companies, small businesses and innovators.
Having graduated from Leeds University with a First-Class Honours degree in Pharmacology, Harbottle attained a Master's degree in Drug Chemistry at Newcastle University.
On completion of his Master's, he undertook a PhD in Molecular Biology in which he identified and investigated novel molecular mechanisms of antimicrobials targeting nucleic acid polymerases.
At Secerna, he will apply his expertise to help biotech companies protect their intellectual property.
He said: "I have had my eye on a career in IP law since the completion of my undergraduate degree.
"It will allow me to use the knowledge I have acquired through my education in a practical way. I've always had a passion for existing and developing technology, and this line of work enables me to be hands on with the latest developments, which excites me a lot.
"A few years ago I identified Secerna as a company I wanted to work for. They are a highly-regarded IP firm with the bonus of having offices in the north of the country, where I wanted to be.
"I'm extremely happy that the partners offered me the opportunity to join the firm."
Secerna Partner, Charlotte Watkins, said: "Even through the Covid-19 pandemic our services remain in high demand, and we are seeing growth.
"We are committed to providing clear development paths for talented young science and technology graduates, like John, and I'm very happy to be attracting someone of his calibre to the company.
"He brings a wealth of knowledge to the role and we are looking forward to watching him grow and develop his skills.
"With more clients, and space at our city centre offices, our search for talented people to fill positions at all levels of our business continues."
:::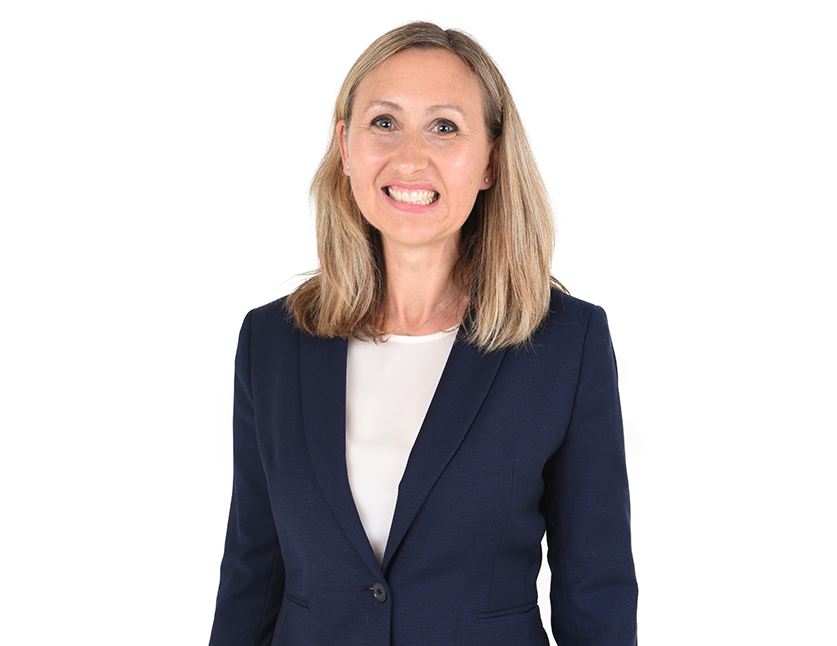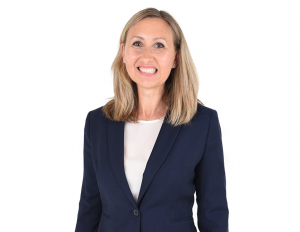 Legal Studio Solicitors, in Leeds, is continuing to add to its team.
Angela Lally joined Legal Studio on 6 July 2020 as a consultant solicitor. She qualified in 2002 and worked at a regional firm based in Chesterfield before moving to a Sheffield based firm where she progressed from assistant solicitor to head of department and Partner.
She developed innovative fixed fees, offering a service to clients which was not readily available on the traditional hourly rate approach.
This has led to her building a strong nationwide client base which has continued to grow during her work as a consultant over the past two years.
As a consultant, Lally has been able to build a niche caseload focusing on financial matters arising out of divorce.
She has experience in dealing with the full range of cases, from amicable agreements to litigated cases.
Legal Studio CEO, Ian McCann, said: "It's gratifying to add another solicitor of Angela's quality to Legal Studio. Her arrival also allows us to offer more services to our clients and referrers.
"Continuing to expand Legal Studio reflects the hard work that our team have put in to growing both the practice and the brand in recent times.
"We are looking forward to having Angela as part of the team and helping her help her clients by practising law flexibly and on her terms."