Advanced research centres sign landmark Augmented Reality deal
X

Register for free to receive latest news stories direct to your inbox
Register
A network of research and innovation centres has taken one of the UK's largest ever deployments of Augmented Reality (AR) technology.
The University of Sheffield Advanced Manufacturing Research Centre (AMRC), which works with more than 120 industrial partners including Boeing, Rolls-Royce, McLaren Automotive, BAE Systems and Airbus, has signed an agreement with PTC to implement Vuforia® Expert Capture (VEC) software across its three UK sites.
This product allows tasks to be recorded using a wearable device and this content can then be turned into a step-by-step video guide with instructions for workers to implement at multiple sites and companies.
The agreement builds on a long-term relationship between the two organisations and comes after VEC played an integral role in remotely transferring manufacturing expertise safely to a number of new production lines supporting the build of over 13,000 ventilators for the VentilatorChallengeUK Consortium (VCUK).
Professor Rab Scott, head of digital at the University of Sheffield AMRC, said: "Vuforia Expert Capture will be used primarily by our Factory 2050 teams to deliver up-skilling and re-skilling solutions for our aerospace partners, with the potential for much wider application into other sectors.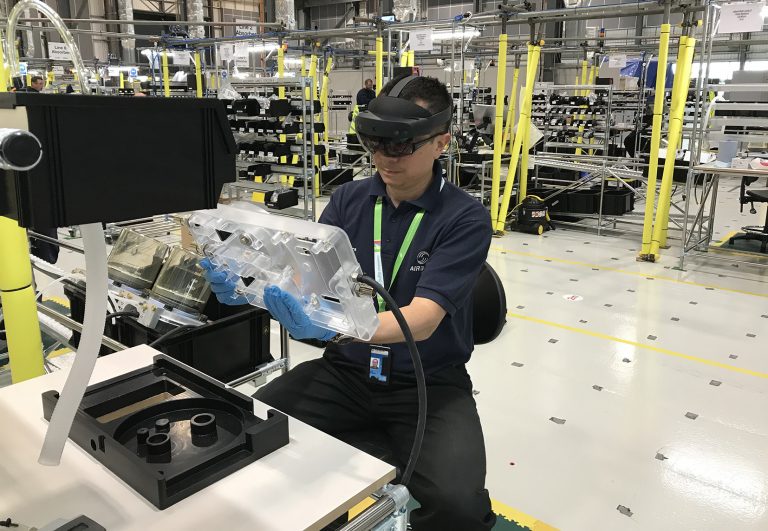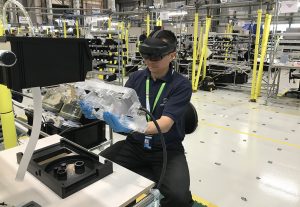 "Our involvement in VCUK gave us first-hand experience of the power of AR in helping to quickly set up new manufacturing lines safely by rapidly transferring production knowledge to different facilities.
"It has the potential to transform future supply chains and this is something we wanted to explore in more detail by giving researchers, our existing manufacturing partners and SMEs easy access to VEC and other PTC technologies.
"We already have a number of projects where we think it will accelerate the deployment of solutions into manufacturing."
PTC, a provider of industrial innovation technology, became a Tier One Partner of the AMRC in 2017, with its ThingWorx®  IoT platform helping connect machinery and devices at its Factory 2050 facility.
This latest deal is one of the largest ever signed for Vuforia Expert Capture in the UK.
In addition to VEC, experts at the research and innovation centres will also be able to maximise the capability of Vuforia Chalk, a remote assistance product that leverages AR to help employees collaborate in operational, maintenance and repair situations.
The technology is like Facetime, with augmented reality superpowers for industrial settings, with the emphasis on being easy to set up and use.
David Grammer, UK Country Manager at PTC, added: "The high-profile nature of the VentilatorChallengeUK has really thrust Augmented Reality into the spotlight and proved it is a technology that manufacturers can easily adopt and successfully implement now and not in five, ten or even twenty years' time.
"Using Vuforia Expert Capture and Vuforia Chalk allowed us to parachute a virtual Smiths Medical manufacturing expert into new production lines, giving engineers who had never worked on ventilators before access to all the guidance and advice they required to complete the build.
"AR reduced the time taken to create the new supply chain by a number of weeks and protected all the workers involved in the project by ensuring staff were not moving from site to site, reducing the risk of Covid-19 spreading.
"We now want to increase the adoption of Augmented Reality and remote assistance in other manufacturing environments.
"The AMRC will provide a perfect gateway to engaging with research projects, new supply chains and in the development of new products."