People: adaptiVLE; DWF; Vismo; and more
Broughton Hall-based training company adaptiVLE has recruited a new course developer to join its growing e-learning business.
Lily Shuttleworth, from Skipton, will be involved in the project planning and creation of interactive learning and online training courses.
Shuttleworth, a former pupil at Skipton Girls High School, attended university at Leeds Beckett where she gained a First in Events Management. She previously worked at Skipton Building Society as a digital content developer.
She said: "With a degree in Events Management, I obviously enjoy planning projects and have a creative streak which means I like those projects to look good too.
"Obviously COVID has meant that a lot of live events have been cancelled, however, adaptiVLE specialise in creating virtual events online.
"The role is the perfect opportunity to continue doing what I love whilst learning a whole new set of skills in e-learning content creation."
Lewis Carr, adaptiVLE's managing director, said: "Like many local businesses, coronavirus has meant we've had a tough few months.
"Luckily, we specialise in helping organisations translate their real-world activities into a virtual environment, so we have taken on a number of new clients and actually managed to grow the business during COVID19.
"Lily's skills in Events Management are proving invaluable in planning out the influx of new projects, and her experience in content development has meant she has quickly learnt how to build online courses too.
"As a Skipton business, we are thrilled we've been able to recruit somebody from the town and that we can buck the trend of economic doom and gloom that the pandemic has wrought."
:::
Leeds and Manchester-based listed law firm DWF has appointed Jonathan Bloomer as chairman, with effect from tomorrow August 1.
When Sir Nigel Knowles became chief executive following the sudden departure of Andrew Leaitherland on May 29, and the board starteed the process to find a new chairman, Chris Sullivan stepped up as interim chairman.
Sullivan now takes the role of deputy chairman, also from August 1. He will continue to act as senior independent director.
Bloomer is chairman of Morgan Stanley International, Arrow Global Group and SDL Group.
He has previously held a number of board positions, including chairman of the JLT Employee Benefits Group, senior independent director of Hargreaves Lansdowne, non-executive director of Railtrack and director of Egg.
From 2006-2012, Mr Bloomer was European partner at Cerberus Capital.
Between 2000 and 2005 he was group chief executive of Prudential Group, having previously served as deputy group chief executive and group finance director.
Prior to his time at Prudential, he held senior roles at Arthur Andersen. He is a Fellow of the Institute of Chartered Accountants in England and Wales.
Tea Colaianni, who chaired the nomination committee for the recruitment process, said: "I am delighted that Jonathan has been appointed as our new chairman.
"With his wealth of experience as a chairman and non-executive director, he brings in-depth knowledge of spearheading businesses and driving change."
Bloomer said: "I am pleased to take on the role of chairman of DWF, the only main market listed global legal business, at this exciting stage of the company's development.
"I look forward to working with the board and the refreshed management team implementing the very clear strategy set out by Sir Nigel aimed at taking DWF forward to a new phase of sustainable and profitable growth."
Knowles said: "Jonathan joins the board at an important time so his seniority and extensive experience in both executive and non-executive roles across a wide range of businesses will be extremely welcome.
"I am also extremely happy that Chris will become the new deputy chairman.
"Chris will continue to play a pivotal role in listening to, and engaging with, DWF partners globally and helping to ensure that we maintain strong and effective lines of communication between the partners and the board.
"We look forward to continuing to work with Chris and welcoming Jonathan on board as we continue to build on our leading position as a provider of complex, managed and connected services."
:::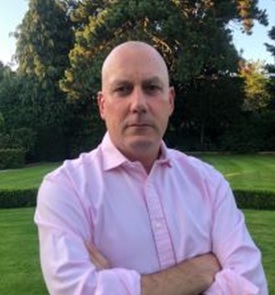 York-based global tracking specialist Vismo has appointed lone worker industry expert Craig Swallow as CEO, with a focus on developing the company into a leader for locating, monitoring and protecting international, local and home workers.
With more than 18 years of specific experience and focus in the lone worker security industry, Swallow brings to his new post wide ranging knowledge in lone worker service innovation, marketing, business strategy and sales growth across continents.
He took his previous company, SoloProtect, from a wearable device idea in the UK to sales in excess of £8m.
He said: "I believe Vismo is exactly the right opportunity I was looking for to step up and develop a broader range of offerings for a much wider international reach.
"With a client base featuring many of biggest names in the Fortune 500 and FTSE 100, a proven track record globally and its own deep knowledge of tracking technology, Vismo is well placed to grow and continue its innovation in the global traveller and lone worker space."
Tim Williams, founder and chairman of Vismo, said: "As someone who was one of the original creators of the lone worker market in general and oversaw its development for a number of years, Craig is a great addition to our team.
"We look forward to working with him to help us consolidate and expand our position in North America, the UK and the rest of the world as we help clients meet their duty of care towards their employees wherever they are travelling or working."
:::
Sheffield-based SIG, a listed supplier of specialist building materials to trade customers across Europe, has announced that Kath Kearney-Croft will step down as an executive director of the company following the appointment of Ian Ashton as group chief financial officer. 
Kearney-Croft will remain with the company until 30 September 2020 to ensure there is an orderly handover.
 Andrew Allner, chairman, said: "On behalf of the Board, I would like to thank Kath for her dedication and commitment since her appointment as interim chief financial officer in February.
"Her contribution has enabled the Group to strengthen its capital base and position itself to resume active industry leadership. We wish her all the best for the future."