Tourism agency launches new funding initiative as it confirms six figure wage bill reduction
Troubled tourism agency, Welcome to Yorkshire confirmed on Friday that it had cut it's wage bill by £760,000 as part of an ongoing restructure.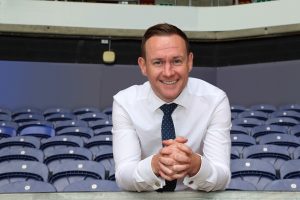 Speaking at a board meeting, James Mason, the firm's chief executive who was brought in earlier this year to turnaround the organisation, said it had more than halved its employee numbers over the last 12 months as a result of natural departures and a redundancy exercise, taking its staffing costs down to £840,000.
Mason stated that the organisation is undergoing "an ongoing review to ensure Welcome to Yorkshire provides value for money and has the best structure to provide the best possible service for Yorkshire."
The tourism agency has had a difficult 18 months following the departure and investigation into the behaviour of its former chief executive Sir Gary Verity. However, with Mason at the helm and a tourism and hospitality sector which requires more support than ever before as a result of the current pandemic, the 22 strong organisation has launched a new personal membership programme aimed at generating income.
Speaking to TheBusinessDesk.com in June, Mason said that prior to the Covid-19 outbreak the organisation was well on its way with changes to structure and governance, but added that the pandemic "really sharpened our focus".
It was in this conversation which he also discussed the idea of a new personalised membership which he said would "tap into that diaspora of people all across the world that have got connections back in Yorkshire", and act like crowd funding for Welcome to Yorkshire.
The membership, which costs £20 and includes access to exclusive offers and the planting of a tree within the county, is designed to be one of a variety of entrepreneurial initiatives which will deliver additional income to the organisation beyond that provided by the public sector or its existing private/corporate membership – the latter of which was put on hold during the outbreak.
It is hoped that this and other such ideas, will provide income which can be distributed across the county and support the £9bn tourism industry which has been devastated by the current pandemic.
However, this approach which Mason describes as making the not for profit "operate like a private sector organisation" does require an initial outlay, and the body's chair and former leader of Wakefield council, Peter Box recently asking local authorities for an extra £1.4m in order to keep it's doors open and provide an opportunity for the body to pivot its approach.