People: LCF Law; BHP; Avacta; and more

Two experienced associate solicitors have been appointed at Yorkshire-based LCF Law.
Wendy Scarr and Hana Gwyn join the firm's 19-strong personal law department.
Scarr, who is a highly experienced Society of Trust and Estate Practitioners (STEP) accredited private client lawyer, joins from Harrogate-based Stowe Family Law. She was previously head of private clients at a Leeds-based firm.
She has experience in all aspects of private client work, including Wills, Probates, Trusts, Powers of Attorney and Deputyship responsibilities for those without capacity, as well as carrying out Court of Protection work.
She said: "I wanted to join a firm that offers wider services with a strong team of professionals and reputation for private client work, where there are good future prospects, so LCF Law was the perfect fit."
Gwyn, who has more than four years of post qualification experience, has an excellent academic and professional record.
A STEP accredited private client lawyer, she joins LCF Law from Manchester-based Kuits.
With experience in all areas of private client work, with a particular focus on working with High Net Worth individuals, she provides Trust and Tax planning advice, Wills, Lasting Powers of Attorneys, Probate and Court of Protection services.
She said: "I will be handling the full remit of private client work, which made this an appealing role.
"I've been with my previous firm for seven years and was keen to work in Yorkshire and progress my career at LCF Law."
Neil Shaw, a partner at LCF Law and head of the firm's personal law team, said: "Wendy and Hana bring an impressive set of skills to their roles and are welcome additions to our expert team.
"Our clients will definitely benefit from Wendy and Hana's expertise."
:::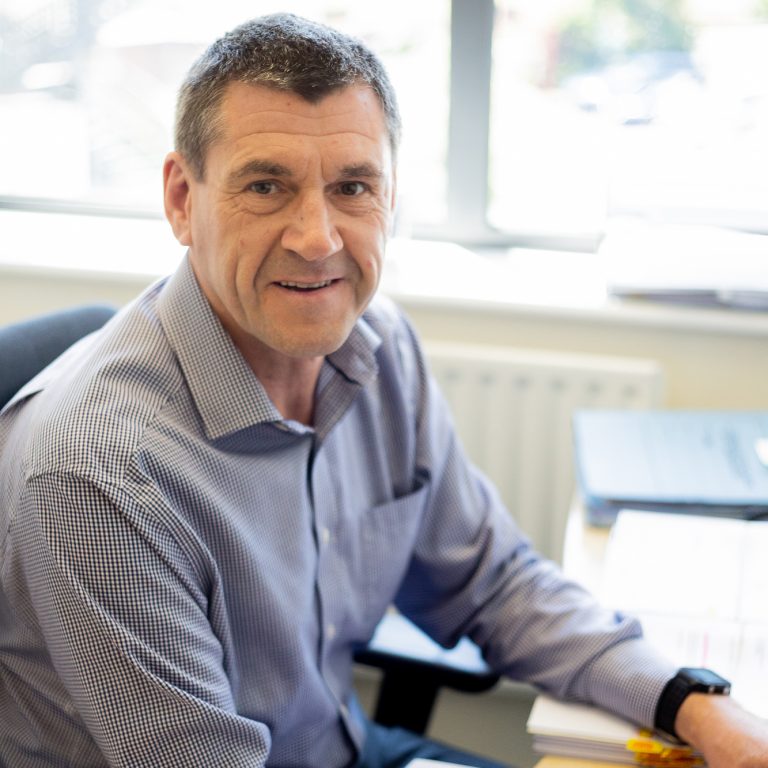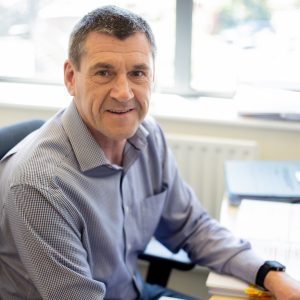 After 40 years, Roger Thompson has announced he is retiring from his position at Yorkshire and North Derbyshire accountancy firm, BHP.
Thompson joined accountancy firm Clough & Co as a trainee accountant in 1980, 35 years prior to its merger with BHP in 2015.
He qualified as a Chartered Accountant in 1985 and continued to work his way up to Audit Partner at the Cleckheaton office – a role he has remained in since 1991.
Throughout his career, he has been both the president and treasurer of the Bradford Society of Chartered Accountants. He is also the current chairman of the Bradford Professional Network.
Thompson said: "I have thoroughly enjoyed my career with Cloughs and with the merged business at BHP.
"BHP are a fantastic firm who are very focused on developing the business and their people. I am certain they will enjoy a very strong future – I wish them every success."
Hamish Morrison, joint managing partner at BHP, added: "Roger has been an instrumental member of the team who has dedicated his professional life to the combined firm of BHP for the last 40 years.
"We would like to thank him for his commitment to the firm and I know I speak on behalf of everyone when I say he has been a joy to work with and we hope he has a wonderful retirement."
:::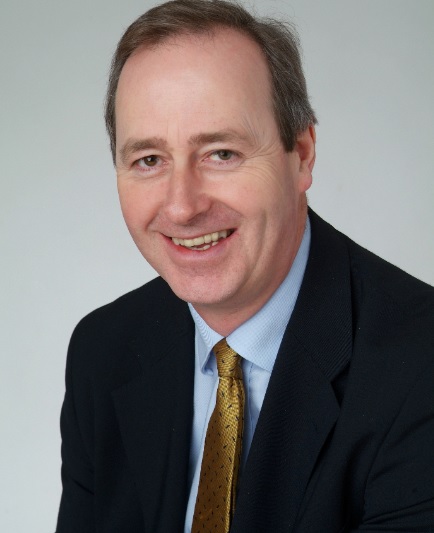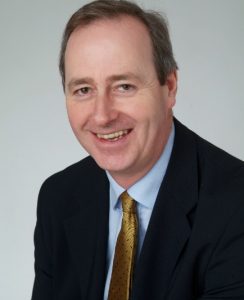 Wetherby-based business Avacta Group has confirmed the appointment of Neil Bell as chief development officer of Avacta Life Sciences with immediate effect.
He will be responsible for late stage pre-clinical and early clinical development of Avacta's pipeline of pre|CISION pro-drugs and Affimer immunotherapies.
Bell has over 30 years' experience in the drug development industry, having held senior positions in global pharmaceutical companies and innovative biotechs.
The early part of his career was spent in clinical development at Eisai and Pfizer before becoming therapeutic area head for gastroenterology and neurology at Ipsen.
In each of these roles he led numerous Phase I to III clinical studies, gaining significant experience across all facets of drug development; from strategy to pre-clinical development, manufacturing and regulatory, to clinical study design and implementation.
As head of global clinical operations for Teva Pharmaceuticals, he led an international team responsible for the delivery of clinical programmes in neurology, autoimmune and oncology therapeutic areas.
He contributed to the development of Copaxone achieving leadership in the treatment for multiple sclerosis globally, as well as successfully introducing Azilect to global markets.
Bell then joined Daichi-Sankyo as head of clinical operations, where he led the clinical operations team through early and late stage development activities across cardiovascular, pain and oncology.
He was responsible for building an effective drug development organisation in Europe serving the global clinical programmes and leading to the successful global approval of Edoxaban.
Most recently, he held the role of senior vice president, head of global clinical operations at Autolus, a UK cell and gene therapy company backed by Syncona.
He was responsible for building a fully functional global clinical operations team delivering Phase I/II clinical studies across the UK, Europe and US in acute lymphoblastic leukemia, multiple myeloma, B-cell lymphoma, and T-cell lymphoma.
Dr Alastair Smith, chief executive of Avacta Group, said: "I am absolutely delighted that Neil is joining Avacta as chief development officer to build and lead the development team to take a pipeline of innovative cancer therapies into the clinic over the next few years; therapies that have the potential to significantly enhance cancer patients' lives.
"Not only does Neil have tremendous drug development and operational experience, but he also brings significant strategic insight and will be a key member of the senior leadership team driving the Group's drug development and corporate strategy for the therapeutic business.
"I am very much looking forward to working with Neil as we continue to transition the business to a clinical stage biotech with multiple clinical programmes in the UK, Europe and the US, building upon the world-class proprietary platforms and assets that we have developed in-house and with partners over the past few years."
Bell said: "I believe the company has significant opportunity to build a successful and agile clinical stage biopharmaceutical organisation with the capability to maximise its early development oncology assets for the ultimate benefit of patients.
"I very much look forward to working closely with Alastair and the therapeutics senior leadership team to establish a leading position for Avacta Life Sciences as a focused immunotherapy oncology company."
:::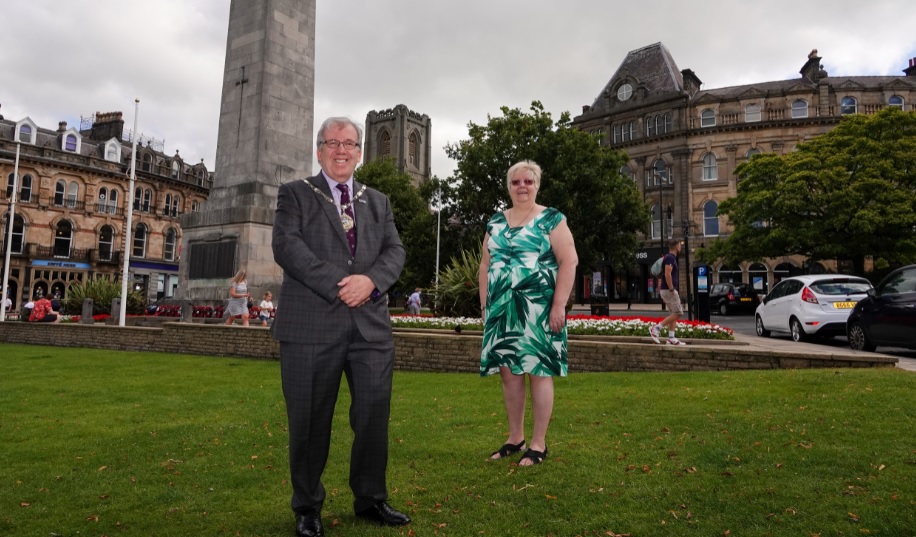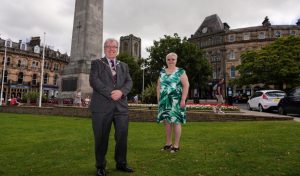 A banker who first came to Harrogate more than three decades ago has taken over the presidency of Harrogate District Chamber of Commerce.
Martin Gerrard, a senior premier relationship manager based at Barclays James Street branch, was elected to the position by fellow chamber members at the organisation's first ever online Annual General Meeting.
He takes over the two-year role from Steve Scarre, who stood down in July after an extended period, due to the coronavirus pandemic forcing the postponement of the AGM from May to the end of last month.
Gerrard, who describes himself as a "traditional banker", was named Harrogate Business Personality of the Year in 2018.
He first joined Barclays in 1973 and in a career spanning more than 45 years, has worked in a number of different departments, including operations, lending, foreign and securities, as well as in specialist roles.
In 1978, he became the bank's first student business officer, and, four years later, relocated to Yorkshire after securing a position as head of securities in Skipton.
He has twice been chairman of Round Table and has served on numerous local and regional charities, including in the role of trustee.
Sandra Doherty, Harrogate District Chamber of Commerce chief executive, said: "Martin is one of the most familiar businesses faces in Harrogate and we are delighted that he has become our president.
"He is a very popular and long-serving Chamber member, and for a number of years has played his part on the management committee.
"On behalf of Harrogate District Chamber of Commerce, I would like to say a big thank you to outgoing president, Steve Scarre, who has been a superb ambassador and figure head.
"I'm now looking forward to working alongside Martin and the management committee, in taking the Chamber to the next stage in its 124 year history."
Gerrard said: "It's an absolute honour to be elected president of Harrogate District Chamber of Commerce, and to play my continued part within this important business organisation.
"Whilst Covid-19 has certainly presented us with significant challenges, my first priority is to increase membership and that in turn will give us a stronger collective voice.
"Working alongside other organisations, we need to jointly promote Harrogate regionally, nationally and internationally.
"Times are changing and we need to look to the future and not dwell on the past."