Yorkshire business leaders recruited to support international trade negotiations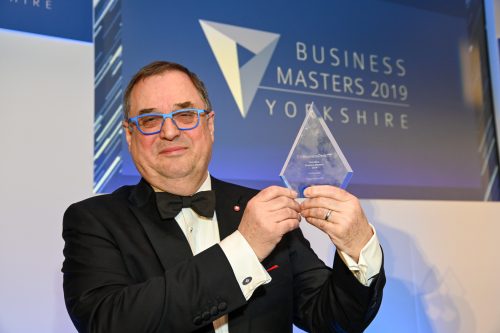 International Trade Secretary Liz Truss has called on the expertise of three Yorkshire leaders in a drive to boost overseas trade talks.
She has today (August 26) launched 11 new trade advisory groups (TAGs) as part of a major business engagement drive.
The groups cover: Agri-Food; Automotive, Aerospace and Marine; British Manufacturing and Consumer Goods; Investment; Life Sciences; Tech and Telecoms; Chemicals; Financial Services; Professional Advisory Services; Transport Services; and Creative Industries.
Members have been selected to provide a breadth of knowledge and experience.
Included in the expert panels are Roger Marsh OBE DL, chair of Leeds City Region Enterprise Partnership and the NP11 LEP Network which brings together the 11 local enterprise partnership from across the North of Engald (Investment); Adam Couch, chief executive officer of Cranswick, one of the largest food producers in Britain with a revenue of £1.7bn that is seeing rapid growth in its exports to the Far East (Agri-food); Andrew Byrnem managing director of shipping giant DFDS Seaways, which is based in Immingham; and Steve Foot, chief executive officer of Croda, the speciality chemic business employs 4,580 people internationally and is headquartered in Snaith (Chemicals).
As trade talks with Japan, the US, Australia and New Zealand intensify, the Trade Secretary is stepping up engagement with key industries across Britain, including farming, manufacturing and automotive.
Their advice will be used to help inform the Government's negotiating position and deliver key industry asks that benefit the whole UK, including securing new market access on products like ceramics, cars, steel and beef, and agreeing cutting-edge digital trade rules.
The new groups are comprised of the best and brightest businesses people from all parts of Britain, from whisky distillers in Scotland to car manufacturers in the Midlands, as part of DIT's efforts to ensure trade deals benefit all regions and devolved administrations.
Liz Truss said: "This is about bringing business closer to the negotiating table and using their expertise to help secure the best possible deals that deliver jobs and growth across Britain.
"Talks with Japan, the US, Australia and New Zealand are entering their crucial latter stages, so it is only right that we step up engagement with vital industries to utilise their technical and strategic expertise."
She added: "I want business in Britain to feel engaged and informed about the work we're doing to build an independent trade policy and how it impacts them.
"As we recover from coronavirus we want to strike deals that benefit every part of the country so we can build back better and deliver a fairer country for all."
Commenting on his appointment, Adam Couch, Chief Executive, Cranswick said, "I am delighted to be able to work with the Department for International Trade on the development of the Agri-Food Trade Advisory Group.
"There are so many opportunities that we can explore as part of the programme to ensure the UK remains at the forefront of global agricultural standards to maintain our competitive position as we seek to negotiate future trade agreements."
Roger Marsh also commented on his appointment to the Investment TAG, telling the TheBusinessDesk.com, ""Britain has a history of carving innovative ways forward and creative answers to crises and changing landscapes and I applaud the forming of the TAGs at this absolutely critical time. It will be inspiring for these groups to work together to navigate new territories at home and abroad; to nurture and drive forth entrepreneurial approaches and to foster the expertise we have at our disposal to maximise opportunity now, at home and abroad.
"It is with pleasure that I find myself alongside the TAG members selected in this list, working with the Government, and will take my role within this group incredibly seriously. It is integral to the UK's trading policies to recognise the strengths of each and every region, and my strong belief that the Leeds City Region is uniquely qualified to progress policy objectives that will benefit the entire national economy."