The country's oldest classic set to be part of racing "pilot"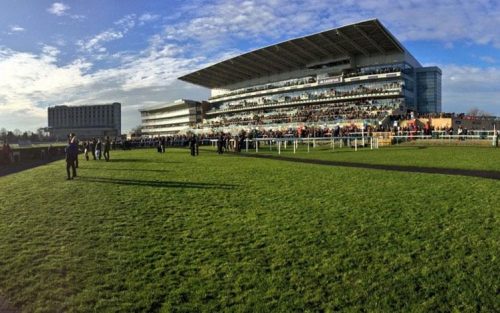 Doncaster's Set Leger festival, the oldest of Britains five classic race meets has been selected to be one of a series of new 'test' events where crowds will return to horse racing for the first time since lockdown.
All racing since its return at the start of June has been behind closed doors, and a pilot programme was originally set to take place at Goodwood on 1 August, however with a spike in cases this was called off. Doncaster Racecourse subsequently offered the St Leger festival as an alternative option.
The festival which will run from September 9-12 will be the first followed by similar trials at Warwick and Newmarket later in the month, with each racecourse required to submit a detailed risk assessment and provide a case study for other venues.
If all is successful these will be the followed by more fans returning to sporting pictures in October.
Doncaster is currently planning for 3,640 general admissions on the Wednesday, rising to 6,202 on the final three days of the fixture, which includes the St Leger race on the Saturday.
Mark Spincer, managing director of Arena Racing Company's racing division, which owns Doncaster Racecourse, said, "We are delighted that the Government and Local Authorities have taken the decision to allow us to pilot the return of a crowd at Doncaster Racecourse. We were very proud to host the return of racing behind closed doors at Newcastle at the beginning of June and are grateful to the Government for showing confidence in us to host this event.
Spincer added, "The impact of the national lockdown has been immense on the racing industry, as it has been to all sports and live events businesses. Whilst we have been delighted to get back to work behind closed doors, our industry and many others rely massively on crowds, so to get this pilot event is a huge step in the right direction for all of us.
"The team at Doncaster have worked incredibly hard on making sure that we have all of the steps in place to welcome a limited number of spectators in a safe and efficient manner and we are really looking forward to welcoming people back on site to enjoy four excellent days of racing.
"We know that we may still be subject to the vagaries of the current situation beyond our control, but we will ensure that we get the elements that are under our control right and that our customers can enjoy coming racing once again."