Yorkshire businesses in league table of UK's fastest-growing private tech companies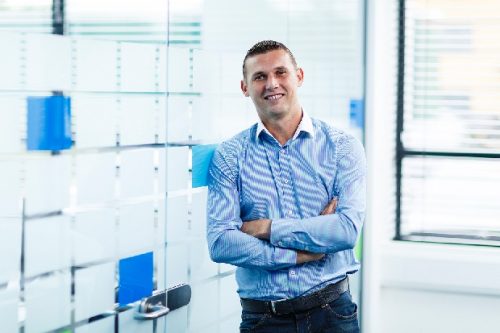 Five companies in Yorkshire have won places on a special "Covid-19 edition" of a league table of Britain's fastest-growing private tech companies.
Published this weekend, the 20th anniversary Sunday Times Sage Tech Track 100 league table ranks Britain's private technology, media and telecoms companies with the fastest-growing sales – before the pandemic struck.
The five companies headquartered in Yorkshire – the same number as last year – have grown their sales by an average of 64% a year over three years to a total of more than £90m, and collectively employ 470 people.
Examples of positive responses to the Covid-19 crisis include Giacom (No 51), a Hull-based cloud services provider, which helped small businesses by offering its latest cloud server product free of charge during the pandemic.
Chief executive Mike Wardell, who led a management buyout in 2017 in a deal funded by private equity firm Livingbridge, oversaw sales of £35.5m last year.
Featuring for the first time this year is Leeds-based Crisp (No 90), whose social media intelligence monitoring helped governments and social media platforms combat fake news and false information related to the spread of Covid-19.
Sales hit £14.8m last year, and since March it has increased its 133-strong workforce by 38 people.
The companies in Yorkshire appear with firms from around Britain, including seven "unicorns", such as digital banking app Revolut; cyber-security developer Darktrace; healthcare app Babylon Health, which now provides advice on Covid-19 symptoms; and Oxford Nanopore, which has developed a low-cost coronavirus test.
The Tech Track 100 is compiled by Fast Track, the Oxford-based research and networking events firm.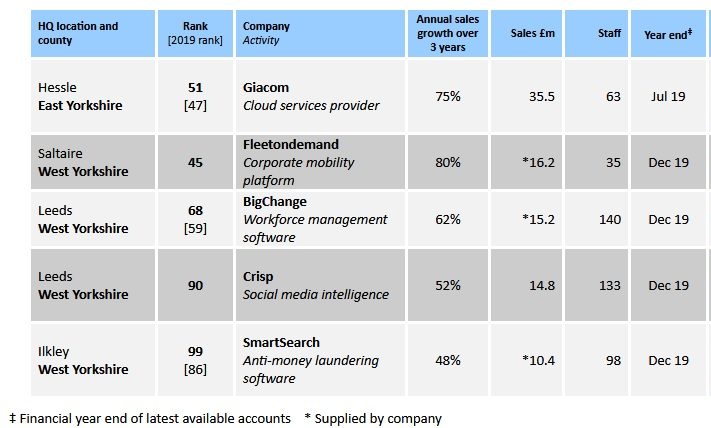 Paul Struthers, managing director, UK & Ireland at Sage, said: "Being tuned into the drumbeat of the UK's tech innovation is in our blood and it is fantastic to see companies in Yorkshire that are thriving despite the challenging environment.
"The Tech Track 100 is a great platform for us to support and showcase the next generation of the country's brilliant tech businesses."