Cricket club responds to racism allegations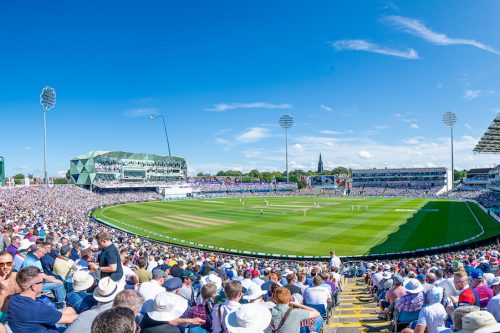 Yorkshire County Cricket Club has been the subject of allegations of "institutional racism" from former player Azeem Rafiq.
The story emerged following an interview by Rafiq with ESPNcricinfo in which the ex-England youth captain and a former Twenty20 captain for the county, stated that he had walked away from the sport as a result of the situation. He stated: "Do I think there is institutional racism? It's at its peak in my opinion. It's worse than it's ever been."
In response to the situation, Roger Hutton, chair of Yorkshire County Cricket Club, who took on the role in April issued a statement, that acknowledged that, "Just as in many walks of life, sport, including cricket and Yorkshire as a club, must do better to fully promote a culture of zero tolerance to racism or any form of prejudice."
The managing partner of Clarion said: "Any allegation of this nature is hugely concerning to everyone from the board to the playing staff here, and we take the reports very seriously."
The statement highlighted that on Monday the club took the decision to launch a formal investigation into Rafiq's allegations and also a "wider review of YCCC's policies and culture". However the club states it has tried to make contact with Rafiq to discuss his comments and that is still "finalising the structure of this investigation" but that "it's important that [the club] hear his grievances in as much detail as possible."
The club added that it "accepted a long time ago that change was needed at Headingley to improve diversity", particularly around racial inclusivity and that since 2014 it has focused on community engagement "across many cultures and ethnicities". But added despite making "real efforts" the club's work is "not perfect and it's a work in progress".
The statement ended: "The future direction of our organisation's culture will be best-shaped with the understanding and the input of players, staff and supporters from all minorities and genders, and we will continue this process with the formal investigation that will start in a matter of days and be conducted thoroughly, impartially, and with urgency."