People: Squire Patton Boggs; OneMedical Group; Club Insure; and more
Squire Patton Boggs has appointed David Milne as a partner in its Global Corporate Practice in Leeds.
Milne joins from Eversheds Sutherland. He specialises in private equity transactions and UK and international mergers and acquisitions (M&A).
His private equity experience includes acting for numerous private equity firms, as well as for a wide range of management teams and shareholders of businesses in diverse industry sectors.
Milne has advised on investments, acquisitions, buyouts and disposals across the manufacturing, engineering, food and drink, consumer, technology, business services, facilities management and healthcare sectors.
Hannah Kendrick, head of the Leeds Corporate team, said: "David is a highly regarded M&A and private equity lawyer, who is really immersed in the business environment.
"His track record of deal-making speaks for itself. He has that entrepreneurialism that comes from understanding both the local market and global business, and from keeping close to the industries and investors he advises."
Milne said: "I am really excited to be joining such a strong local team as part of a powerhouse global firm and to be working with a variety of private equity and corporate clients, as well as shareholders and management teams."
John Alderton, Leeds office managing partner, added: "David joins a dynamic corporate team in Leeds that has been performing at the top of the market year after year and has continued to deliver deal after deal even through the difficulties of the last few months.
"He is well known to the team already, having worked beside or opposite our Corporate partners on several transactions in recent years."
Milne joins the Squire Patton Boggs Private Equity team as it continues to expand. Earlier this year, the team saw the arrival of partners Ben Squires and Charles Leeming from Simpson Thacher and Stephen Ball from KPMG.
Recent deal highlights for the Leeds team include acting for the sellers of eCube on the acquisition by Baird Capital, acting for DMW Group on the sale of the company to Omnicom subsidiary Credera, and advising Nimbus on the MBO of Customade Group.
:::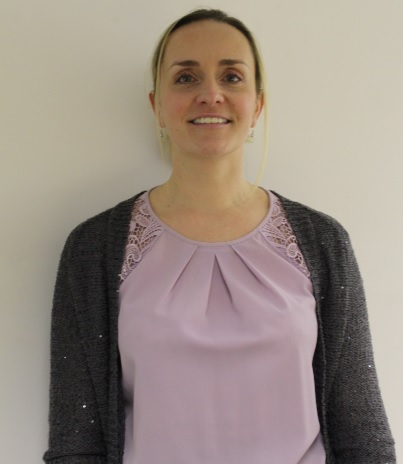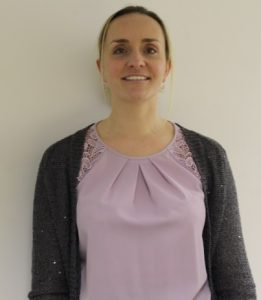 Leeds based OneMedical Group – which focuses on collaboration and innovation in its delivery of NHS health and wellbeing services across the UK – has announced two new senior appointments.
Kate Parker has joined as the director of service delivery for OnePrimaryCare, having worked previously in a range of sectors including, the criminal justice system, the voluntary sector, and the NHS.
Dr Manjit Purewal recently joined the team, taking on the role of director of development and improvement.
He has a wealth of experience having worked as a GP for 21 years, as well as holding previous roles including Clinical Director for Quality Improvement at NHS Leeds CCG and Clinical Director for NHS Leeds North CCG.
The new senior appointments follow OneMedical Group's recent announcement of changes to its Board to support its next stage of growth for new and existing services and its long-term ambition to become one of the UK's leading NHS integrated primary care, health and wellbeing providers.
Chief executive officer, Dr William Dawson, said: "We are delighted to welcome both Kate and Manjit to the OneMedical Group team.
"They bring with them a wealth of experience and expertise that will add so much value to the company and we're excited to work with them to help us drive the company forward and to achieve our ambitious goals."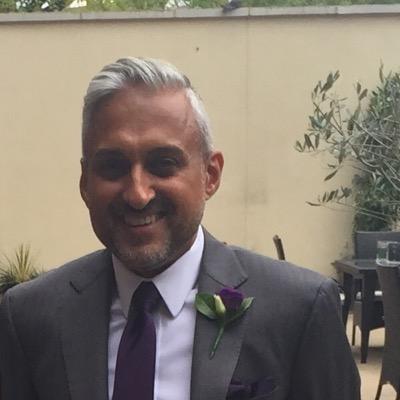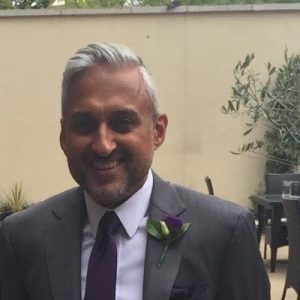 Parker said: "Due to my Public Health background I recognise the importance of understanding the impact of the wider determinants on an individual's health and wellbeing, and this is something in particular I want to focus on in this role.
"By supporting individuals to stay as holistically healthy as possible, it will lead to better health and wellbeing outcomes for us all."
Purewal said: "My role is to support the organisation with transformational change and innovation.
"This will be at service level as well as workforce re-design, with the aim of embedding continuous improvement into the everyday culture of the organisation. I will also provide leadership skills and help develop individuals in their leadership roles.
"The role appealed to me as it allowed me to use my skills of being creative and innovative in developing different ways of working, while helping to support OneMedical Group's strategic vision."
:::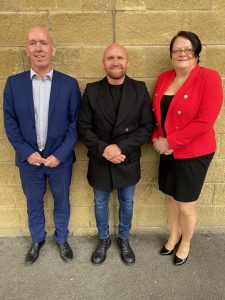 Leeds-based Club Insure has appointed specialist account executives, Suzanne Burrows and Andrew Kitchener, to join its team.
The executives have over 40 years of experience between them working with sports and social clubs.
Having previously worked at AON, both Suzanne and Andrew are well-known within the insurance industry and the club sector. Both have particularly strong experience arranging cover for CIU affiliated clubs.
Their new roles at Club Insure will be to support its 4,000 plus existing customers in addition to seeking new business opportunities.
Burrows said: "These are challenging times for most sectors across the country. As the market leader, Club Insure has worked tirelessly throughout the pandemic to support its customers, and I'm looking forward to joining such a hard-working team.
"My job as an account executive is to stand by my customers and fight their corner – Club Insure will give me the best opportunity to do just that."
Kitchener said: "Arranging cover for sports and social clubs requires expert understanding of the sector.
"I'm looking forward to getting to know my customers and their clubs, whilst also working to introduce new business to Club Insure. There are certainly exciting times ahead."
Simon Mabb, managing director of Club Insure, said: "Many of us have known Suzanne and Andrew for a long while, and respect their dedication and passion for the sector.
"These are undoubtedly difficult times for sports and social clubs, so we're delighted to be able to offer further support through a strengthened team of account executives.
"We're certain Suzanne and Andrew will enjoy working with us and have a bright future at Club Insure."
:::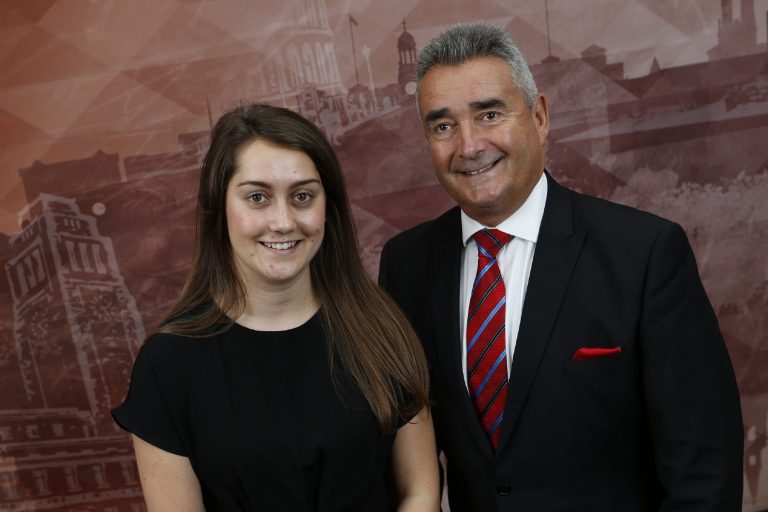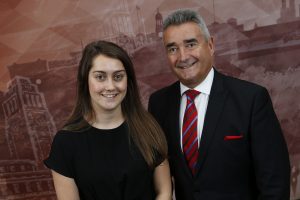 West Yorkshire-based financial consultancy organisation, The City & Capital Group, has made a pair of hires across its acquisitions, recruitment, and headhunting divisions, with the appointment of a group relationship director and a graduate relationship manager.
Paul Greveson has joined the team as group relationship director, bringing with him 35 years of industry experience – most recently as business development director for Regentia Lifestyle Planning and Regency Financial Planning.
Having also previously founded, grown and sold his own recruitment business – Independent Financial Appointments – he will work alongside Victoria Hicks, director of City & Capital Acquisitions, in relationship-building between those looking to buy or sell financial advice firms and client banks.
Keen to support those graduating in the wake of the pandemic, the second appointment is University of Leeds' law degree alumni, Rebekah Waddington.
Joining the team as a graduate relationship manager, she will work across all three Group divisions but with a focus on recruitment, and leading the initial fact-finding programme for candidates, as well as liaising with hiring firms during the interview process.
Stuart Hicks, managing director at The City & Capital Group, said: "It has been a tough start to 2020, but these appointments signify The City & Capital Group's ambitions for sustained growth as we look towards the future.
"The addition of financial services, business development and recruitment experience will undoubtedly help us to further grow our portfolio in the UK, and we also thought it was important to give something back to the region, by creating a graduate role for Rebekah during this challenging period."
Victoria Hicks, director of City & Capital Acquisitions, added: "The pandemic has left a lot of people starting to think about succession planning – and not just in the financial services sector.
"But, when it comes to selling – or buying – a business, it's important to look beyond pounds and pence. It's about a true understanding to find the right match.
"I have known Paul for several years and seen first-hand how his passion for doing the right thing translates into helping firms grow through talent attraction and acquisition.
"His expertise means he can discuss wider growth and exit strategies with business owners, having a true understanding of the landscape in which they are operating."