People: Clarion; BHP; Lister Haigh; and more
Experienced low carbon, energy and renewables lawyer Christian Hellmund has joined Clarion as a partner as it continues to expand its commercial and IT law practice, adding the energy sector to its specialisms.
Specialising in national and international energy, renewables, waste and infrastructure projects, Hellmund joins from a global law firm where he held the role of head of renewables.
In 2006, prior to undertaking his legal training, he spent two years as associate counsel at the International Capital Market Association (ICMA) in Zurich.
Over the last 14 years, he has advised on a range of national and international energy and infrastructure projects such as electricity and gas generation, transmission, distribution and supply, low-carbon and renewables projects, including solar pv, onshore wind, wave and tidal, battery storage, energy from waste and bioenergy.
He advises project developers, investors, energy companies and utilities, public authorities and manufacturers.
Hellmund has spent considerable time advising National Grid Gas Plc's gas transmission and distribution business, Scottish Power's energy management team and Drax Power's fuel procurement and trading team while being there on secondment.
Partner Matthew Hattersley, who leads Clarion's commercial law team, said: "With his strong credentials and outstanding  expertise advising on low carbon, renewable energy and energy regulation issues, Christian enables us to add new service lines in the energy space, complementing our commercial offering and building on the firm's strategy of expanding the specialisms we offer to clients."
Hellmund said: "I am excited to be joining an ambitious, growing firm with a great internal culture and excellent existing client base.
"Heading up Clarion's energy and renewables sector, I am looking forward to assisting the firm's clients to structure and deliver low carbon energy projects in order to achieve ambitious governmental climate change targets and overcome energy regulatory challenges."
:::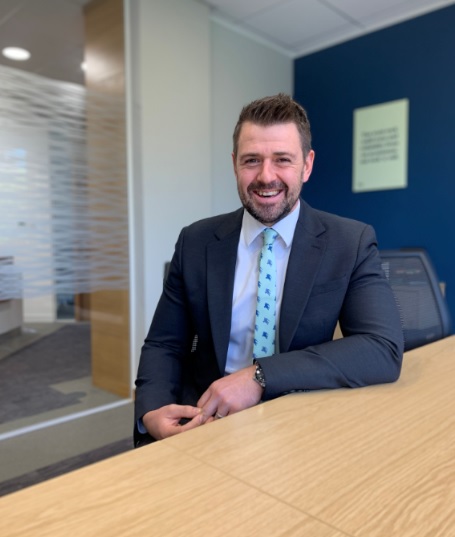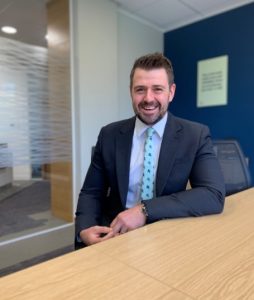 Yorkshire and Derbyshire accountancy firm, BHP has bolstered its tax team with the appointment of James Houseman as Senior Tax Manager.
Boomerang employee Houseman joins from McLaren Automotive Limited where he worked for the past four years in the positions of Finance and Tax.
His responsibilities included managing the finances of the McLaren Composites Technology Centre and management of global direct and indirect taxes for the Automotive Group. He previously worked for BHP in 2013 as well as KPMG.
He will work across all areas of the BHP tax department and will look to expand the provision of customs and Brexit related advice.
Dean Pearson, Tax Partner at BHP, said: "James has a wealth of knowledge that he has gained throughout his career working with multiple people across a variety of tax jurisdictions.
"After spending the last four years in industry with supercar maker, McLaren Automotive, James will now apply his high-level commercial knowledge to our wide range of clients at BHP.
"We are thrilled that James has joined the team and we know he will enhance our offering even further."
Houseman said: "BHP is Yorkshire's largest independent firm and it has a really friendly team, a wide mix of clients and an excellent wellbeing programme – I am delighted to be back.
"Alongside their numerous award wins and a great reputation, I knew BHP would be a great business to take the next step in my career.
"I am looking forward to developing within my new role and bringing my commercial knowledge and experience into practice."
:::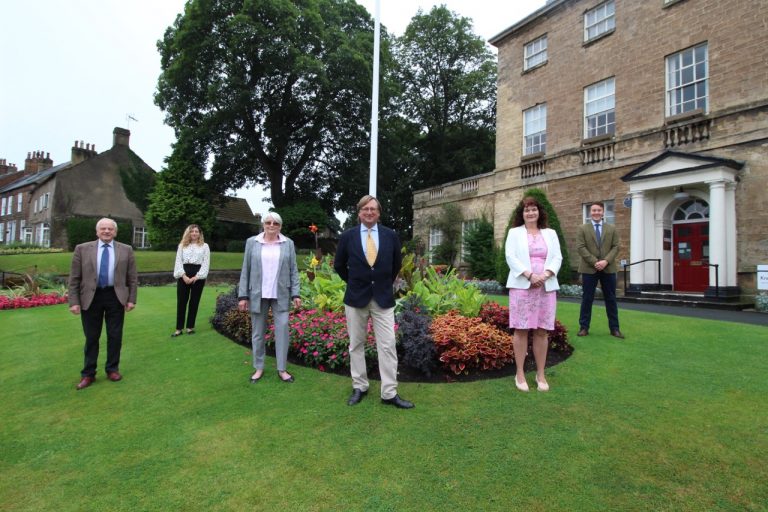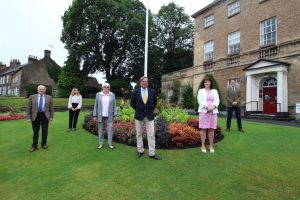 John Haigh, chairman of North Yorkshire's land and estate agents, Lister Haigh, is celebrating 30 years with the company by announcing five new recruits to the firm's offices in Knaresborough, Harrogate and Boroughbridge.
The 101-year old property business has added five new members of staff led by surveyor Richard Duffus who joins Lister Haigh from London where he has worked as a consultant for the last four years managing commercial property.
He has over 30 years' experience working in property management and agency.
He will be working with Paul Johnston on residential and commercial lettings for the firm and will be based in Boroughbridge.
Duffus's experience ranges from residential and commercial property in central London to rural estate management.
Other appointments include William Pheasey who joins as an assistant rural surveyor working with John Haigh at the Knaresborough office.
Pheasey is a graduate of Harper Adams University and will be working on valuations, property sales and compensation claims.
Samantha Paterson joins the residential property team and will be based at Harrogate with head of residential, Tim Waring.
She will be working as a sales negotiator and joins Waring and Boroughbridge-based Harriet Naish Bain on residential property sales.
Two administrative appointments, Gill Harris at Knaresborough and Annie Thompson at Boroughbridge complete the new starters at Lister Haigh.
John Haigh said: "It is important to recruit the right individuals who can work together as a team and we are delighted to welcome them all.
"We offer a very professional service which is built on developing close working relationships.
"I am proud to have been a part of this team for 30 years and I look forward to moving Lister Haigh forward with these individuals and the rest of our team of highly experienced professionals."
:::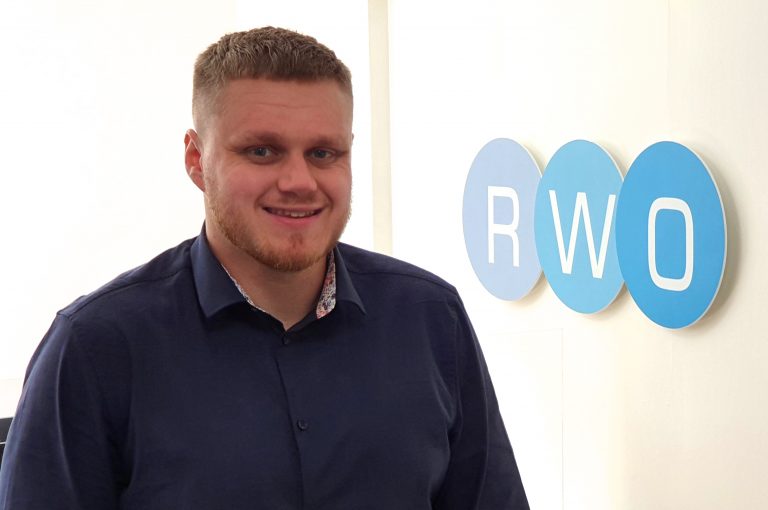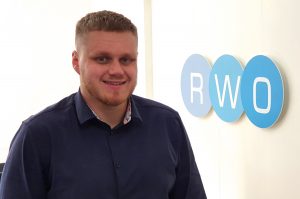 Leeds civil and structural engineers RWO has appointed a civil engineering technician as it continues to invest in its workforce to meet demand for its services.
James Robinson joins the Park Place-based firm in a move that will see him involved in a number of civil engineering, infrastructure and design contracts for the firm's clients in Leeds and across the north of England.
Supporting the senior management team, he brings six years' experience to the role, including construction sector expertise, and has core skills in managing projects using Civil 3D, AutoCAD, and Microdrainage design software systems.
His appointment comes as RWO, which currently employs 19 people at its offices in Leeds and Newcastle upon Tyne, continues to invest in resources to drive business growth, which sees revenues exceed turnover forecast of £1.5m in the past 12 months.
Leeds office head Andrew Fairburn said the firm, which will continue to recruit for engineering roles in Leeds as the volume of work ramps up, is looking to the future with confidence.
He added: "We are investing in the best people to support our ambitions, so it's great to have James on board.
"He will be a big asset as we go for growth, while enabling us to provide all our clients with the highest standards of service and added value engineering solutions."
RWO Associates specialises in a range of work including flood risk assessments, residential, commercial, industrial and leisure structural engineering.
Civil engineering services cover road design, drainage, external works and Sustainable Urban Drainage.