People: Potter Space; Walker Morris; SYNETIQ; and more
Ripon-based Potter Space, which owns, develops, and operates business parks across the UK, has appointed Jason Rockett as managing director to replace Matthew Lamb, who is stepping down after 15 years with the company.
Rockett brings a wealth of property experience to the company, having operated at a high level within the sector for more than 25 years.
He joins from Gentian Development Group, prior to which he was at Scarborough Property Group and, more latterly, Sheffield United.
Rockett spent over ten years with the Scarborough Property Group, ultimately as development director responsible for the growth and management of a £350m plus development portfolio.
At Gentian, he built a diversified £25m portfolio of completed projects and created a development pipeline of more than £50m.
Prior to that he was CEO of Sheffield United where he was responsible for the growth and diversification of the club's off-field revenue streams, as well as creating an international presence across three continents.
He takes over the role from Lamb who has overseen major changes since he joined the business in 2005 which, at that time, operated as a third-party logistics company.
Lamb successfully led the firm though the 2008/09 recession, negotiated an important and successful acquisition, and diversified the customer base to help build a £25m turnover company.
He went onto lead the firm through the change from a logistics company into an industrial property business.
This was achieved through the sale of Potter Logistics' operations to the Bowker Group in November 2016, enabling the company to concentrate solely on its business parks in Ripon, Knowsley, Droitwich, Ely and Selby.
Derrick Potter, executive chairman, said: "Matthew has worked extremely successfully over the last 15 years, changing the organisation from an award-winning logistics company into a thriving industrial business park operator.
"Naturally, we are delighted to have attracted someone of the calibre of Jason to replace him, as his skills and experience will prove invaluable as we take Potter Space to the next stage of its development."
Lamb said: "I am very pleased that we have successfully completed the transition of the business from logistics to industrial property.
"It has always been my intention to move on to new challenges once I had completed the rebrand of the business to Potter Space and put in place the development programme.
"It has been a rewarding endeavour, taking the company through this transformation and enabling the investment in its core assets, namely the Potter team we have assembled and the new facilities we have delivered."
Rockett said: "I am really looking forward to working at Potter Space. I am taking over a successful operation and relishing the challenge of building on the excellent foundations that have been prepared for the business's next stage of growth."
:::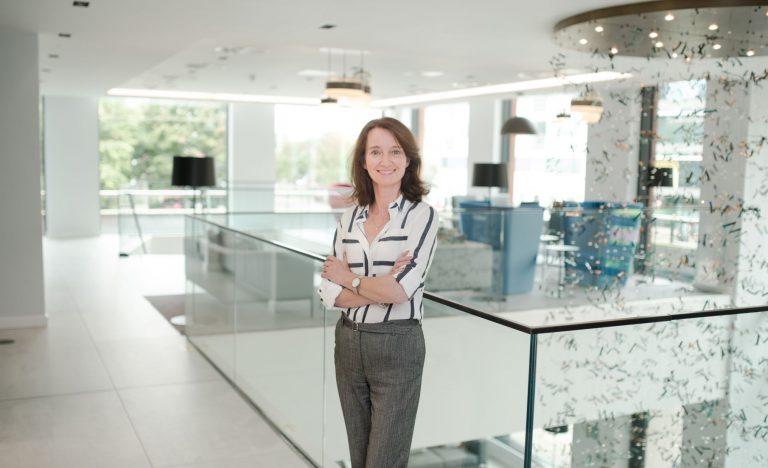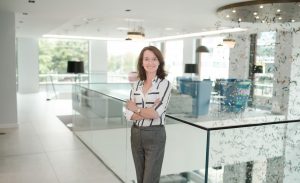 Leeds-based law firm Walker Morris has made a major lateral hire with the appointment of Liz Graham as a partner to its Pensions Team.
It is the latest in a number of senior appointments to the team in recent years – now comprising three partners and two directors.
Graham joins the team from Squire Patton Boggs, where she was partner and head of the Leeds pensions team.
Prior to this she headed the team at North West firm Brabners, and has  worked at a number of City and national firms.
She has acted for clients in both the public and private sectors for 25 years.
She has advised both employers and trustees on all types of pensions law, including scheme design, deficit funding issues, risk management, investment issues and scheme governance.
Commenting on her appointment, Jo Ratcliffe, head of the Pensions Group and Partner at Walker Morris, said: "Liz's appointment reinforces the significant strength in depth in our ever-growing Pensions Team.
"By strengthening our expert team, especially with Liz's vast experience advising on pension scheme matters and pensioner liabilities, ensures our ability to provide clients with the expert advice they require."
Graham added: "I'm thrilled to be joining the Walker Morris Pensions Team. The last two decades have resulted in huge changes for pension schemes, and pensions law has become a highly regulated and complex specialism.
"The pace of change looks set to continue and I'm looking forward to helping my clients navigate through the legal and technical complexities as smoothly and successfully as possible.
"I'm genuinely excited to be working with such a dynamic and experienced Team at Walker Morris."
Graham's appointment will see her join the all-female senior Pensions Team, headed by Jo Ratcliffe.
It follows a successful year for the Walker Morris Pensions Team, which has won a number of new clients in the last 12 months.
:::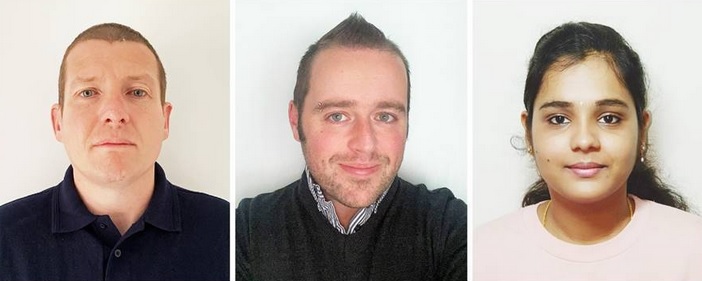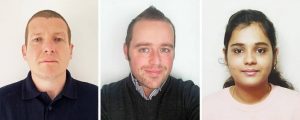 Doncaster-based salvage and vehicle recycling company SYNETIQ has welcomed three new additions to its IT team.
Two new senior developers have joined to strengthen the team's capacity.
Sean Maller is the latest addition to the .Net Team, and will focus on software improvement, ensuring SYNETIQ remains a market leader in innovation and process.
Robert Ralston is the latest addition to the AWS development team and brings his experience gained in the Fleet Management industry.
SYNETIQ is a provider of green parts and mechanical solutions to fleets across the UK. Ralston's knowledge of CRM system development will enhance client and customer experience.
Navya Areti joins as Amazon Web Services (AWS) DevOps engineer, and will be working cwith SYNETIQ's IT development teams.
Her background is in the creation of cloud infrastructure – she will help the team move projects into the cloud, reduce cost, improve reliability, and continue to plan for the future.
Dave Harcourt, IT Director at SYNETIQ, said: "Investment in our team will help us offer the best possible experience to our clients and customers.
"I'm excited for what's in store over the coming months and confident we're set up to drive our industry forward through investment and innovation."
:::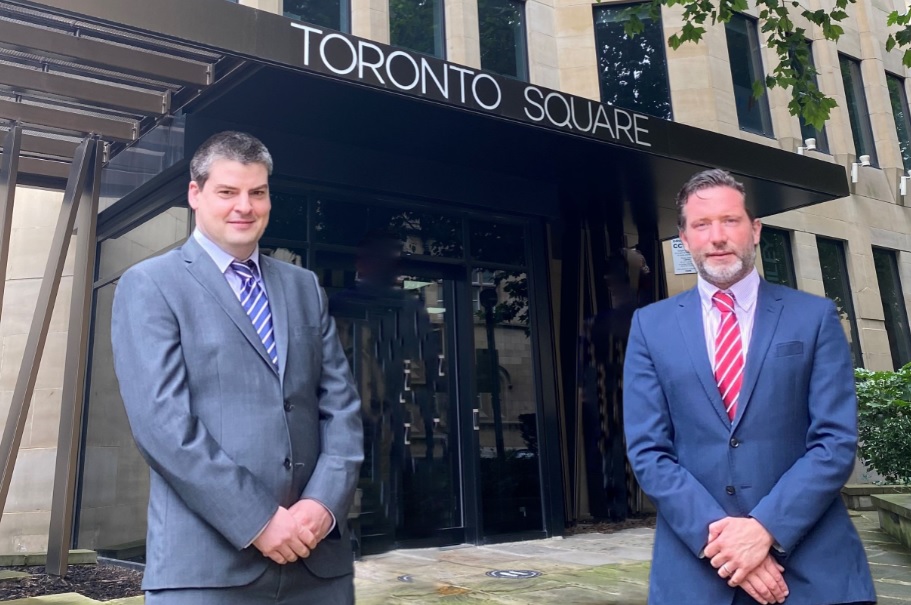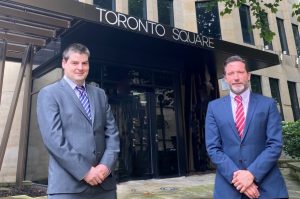 Property consultant Eddisons has promoted Joseph Fitzsimmons and Richard Temple, both based in the firm's Leeds head office, to director.
Joining Eddisons in 2015, Fitzsimmons is a specialist in the education sector and has been instrumental in the growth of the firm's building and project consultancy team from four to 15 staff, with further hires planned for the coming months.
Since 2016 the team have worked with academy trusts to secure £50m of funding for school building refurbishment projects under the Government's Condition Improvement Fund (CIF) programme, as well as delivering the projects on the ground.
The building and project consultancy team is also involved in development monitoring work for lenders, as well as commercial and industrial fit outs and dilapidations.
Temple is a key member of Eddisons' plant and machinery team and joined the firm as a new graduate in 2007.
He provides technical leadership, working with a range of clients including insolvency practitioners, insurers and private clients as well as providing specialist valuations.
Across the firm Eddisons has made six promotions this month including creating four new directors.