Yorkshire mill in UK first for 'slow fashion'
Pudsey-based luxury woollen mill AW Hainsworth has confirmed its commitment to the slow fashion movement by becoming the first mill in the UK where garments can be created from raw fibre to completed piece under one roof. 
The service will be offered by Studio H, which is a partnership between AW Hainsworth and garment manufacturing experts Reshore Apparel.
It is expected to be of interest to emerging designers seeking a straightforward and sustainable manufacturing solution.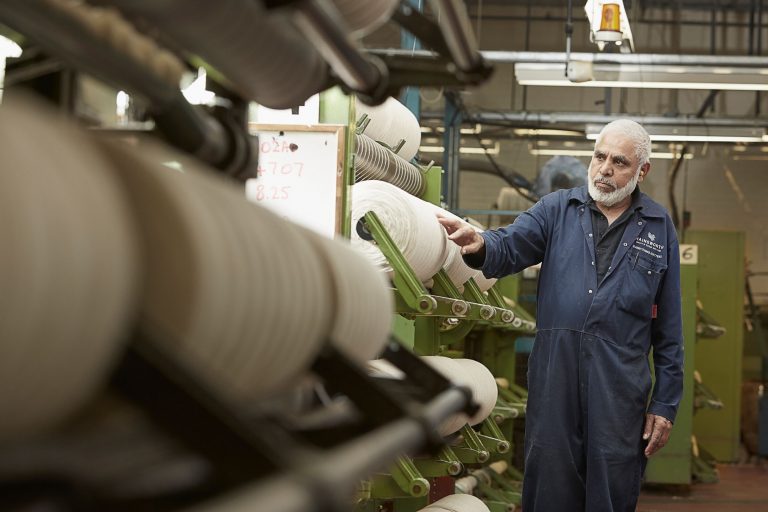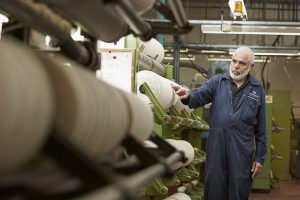 Julie Roberts, marketing manager at AW Hainsworth, said: "Having operated at our mill for 236 years with generations of skilled artisans, we weave cloth of an impeccable standard that will last for many years.
"Our processes are lean, we have transparency in our supply chain and over the years we have increasingly committed to minimising waste and reducing our impact on the environment. 
"Now, by partnering with Reshore Apparel to establish Studio H, we are taking this commitment a step further.
"We can uniquely create garments all the way from raw wool to completion, under one roof, meaning carbon emissions are reduced, provenance is crystal clear and the utmost quality is guaranteed.
"Designers and retailers can be confident they are investing in British manufacturing with a conscience.
"All of this is part of our ongoing efforts to champion the principles of the slow fashion movement, meaning we are minimising our impact on the environment, treating the people we work with ethically and creating garments that can be worn and loved for many years."
The Studio H partnership will benefit from Reshore Apparel's investment in digital 3D imaging technology from Italian company Morgan to create moving renders of designs before anything is put into production.
The imaging software allows designers to see how patterns and fabrics will sit against the body on a virtual catwalk, and visualise how the finished piece will look, move and perform so that fewer samples need to be created, further reducing waste and carbon emissions.
Reshore Apparel is a British clothing manufacturer owned by David and Julia Price.
Julia Price said: "As passionate advocates for responsibility in the clothing industry, this partnership makes complete sense to us.
"We want to provide responsible sourcing options for retailers and designers of all sizes, creating better quality garments closer to home.
"We believe consumer demand in this area is only going to grow, with the recent pandemic encouraging many to purchase more mindfully.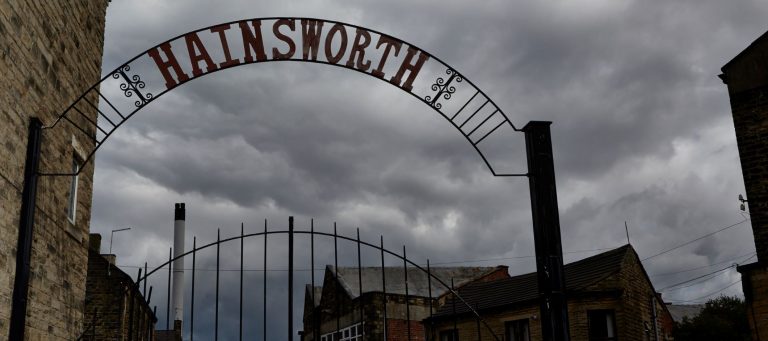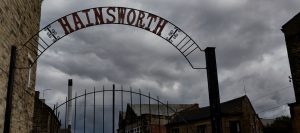 "The unique thing about slow fashion is that it requires buy in at every single stage of the supply chain.
"We can create the most premium, long lasting cloth but if it is used wastefully by a designer, over stocked by a retailer or left unworn by the consumer, then it is no longer aligned with slow fashion."
AW Hainsworth has been creating its woollen cloth in Yorkshire since the company was established in 1783.
As well as apparel and interiors fabric, Hainsworth wool is used to create military dress including the ceremonial uniforms worn by the Royal Family during state occasions.
Since 2004, the mill has had a Royal Warrant for supplying furnishing fabrics to the Queen.