People: Pearsons & Ward; Duchy Homes; University of Hull; and more
Pearsons & Ward has announced the appointment of experienced solicitor Jacqueline Barr to lead its Agricultural team in Malton.
Barr is the latest appointment for Pearsons & Ward, part of Ware & Kay Solicitors which also has offices in York and Wetherby and serves clients across North, East and West Yorkshire.
She is a specialist agricultural solicitor with a wealth of knowledge in this sector as well as commercial property and will be acting for clients within the farming community.
She will build on the firm's work with farmers, landowners and the rural community to keep them one step ahead.
Barr will advise on the full range and variety of transactions affecting rural clients for example, sales & purchases of farms and bare land, tenancies, rights of way and option agreements, diversification interests, landowner development, agricultural tenancies, wayleave agreements, re-mortgages and renewable energy.
Originally from Brough in the East Riding of Yorkshire, she has over nine years experience in agricultural and commercial property law.
She studied at the College of Law in York before qualifying as a solicitor in 2011 and started her career in Norfolk.
She said: "I have always had a keen interest in the British countryside.
"As food production is so intrinsically entwined with European law, farmers and landowners need to be guided and advised when dealing with land whether owned or tenanted.
"In addition, there are always varying and unique implications for each business and family at every phase of their development, whether it be succession planning for the family farm, advice on diversification to generate additional revenue, or tax and estate planning implications."
Emma Elwess, director of Pearsons & Ward, said: "Jacqueline is an excellent addition to our team in Malton. She has exactly the type of credentials we look for as we plan for the future and further growth."
:::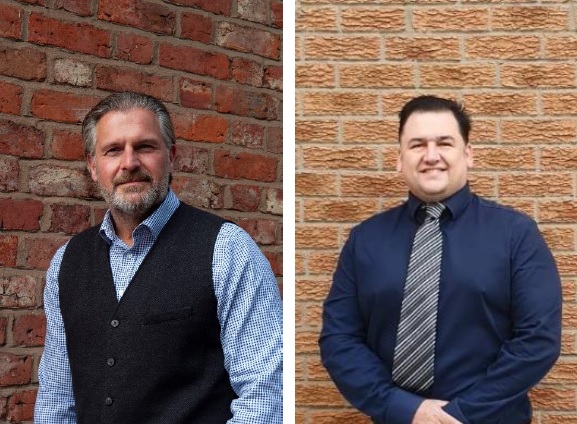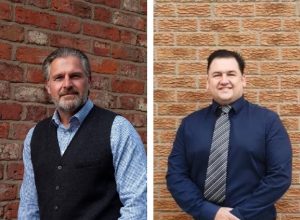 House builder Duchy Homes has welcomed two new faces across its Northern divisions as it prepares for significant growth across Yorkshire, the North East and the North West.
Jonathan Hill joins as head of land for the North West and brings nearly 30 years of land buying experience with him.
His previous work for David McLean Homes, Hillcrest Homes and Henderson Homes has given him a broad spectrum of experience in the sector and he has bought sites from several hundred units down to single plots for substantial bespoke dwellings.
Steve Graham has been appointed as the new head of land for Duchy Homes in the North East and Yorkshire.
Graham is an experienced land and partnerships professional with 20 years of experience with several PLCs and he has significant knowledge of the land buying process, the planning system and all associated disciplines.
Graham said: "I want to be part of a growing business and Duchy Homes is one of only a handful of SME house builders with the prestigious NHBC five-star status and multiple NHBC awards, which demonstrates its pedigree."
:::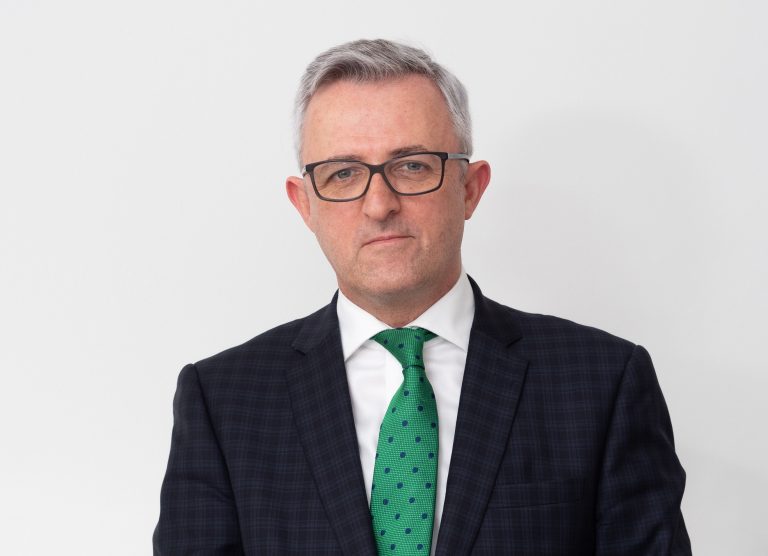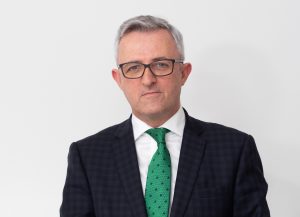 Barrister, judge and professor Stephen Hardy has been appointed Dean of the Faculty of Business, Law and Politics at the University of Hull.
Hardy, a respected figure in both higher education and the legal sector, began his career in academia in 1993, and has since risen through the ranks from PhD student to Dean.
He has now been announced as the University's Dean of Faculty of Business, Law and Politics, and said he was looking forward to "engaging with the region" and "helping prepare the next generation of lawyers, politicians, entrepreneurs and public servants."
Hardy said: "Hull has always been a forward-thinking university, but I see a massive opportunity for the Faculty to increase its engagement with businesses, both regionally and nationally.
"We know that business, politics and law can all make a major contribution to our communities and enable social justice, which in turn helps businesses realise their own corporate social responsibility.
"When it comes to business, political and legal engagement, I am focused on synergies – not silos – and connecting them together is exactly what we will be doing."
Hardy started out in academia as a PhD student. Since then, he has risen through the roles of research associate, lecturer, senior lecturer, reader, professor, deputy head of department, head of department and now as Dean.
Professor Hardy's university career has seen him work at institutions in London, Staffordshire, Manchester, Coventry, including many overseas universities.
Outside of higher education, he is a barrister by profession, specialising in employment, equality and trade union law. Since 2011, he has also sat as a part-time judge.
:::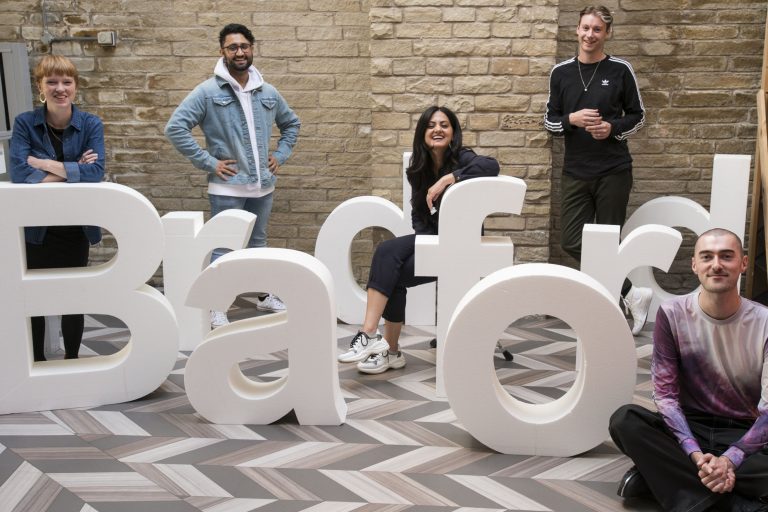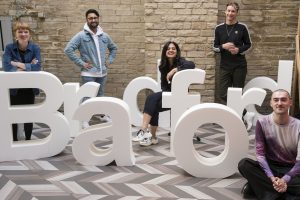 The newest recruits taken on to power Bradford's bid to be UK City of Culture for 2025 have now been confirmed.
They are all Bradford residents and include: Si Cunningham, Hunnan Haider, Jack Lynch, May McQuade and Pakeezah Zahoor.
Each will play a role in working with communities across the district to engage local people in a conversation about Bradford 2025's ambitions and plans.
They will be listening to ideas to understand what activities will bring people together in a unique celebration of the distinctiveness of the district for the 2025 bid for City of Culture which will be delivered to Government in 2021.
McQuade, 30, and Zahoor, 29, will work together as programme and community co-ordinators across Bradford.
Their roles are to ensure that local people's voices and ideas are deeply connected with and integrated into the Bradford 2025 bid.
Cunningham, 33, communications & bid development manager, has worked as a journalist for several national titles and has served as the chairman of Bradford Civic Society since 2017.
In this new full-time role, he will work with partners, stakeholders and organisations to devise and deliver a compelling bid, manage large scale research programmes and collaborate with a wide range of people and groups regionally and nationally.
Research intern Haider, 28, joins the team full time in a fixed term role with support from the University of Bradford, strategic partner of the 2025 bid, where he studied Marketing.
He will lead on database compilation, undertaking research and analysis on a district-wide workforce study, the creative and cultural industries research programme, the impact of tourism and the visitor economy and audiences and participation research.
Marketing and campaign co-ordinator Lynch, 27, will work part time for Bradford 2025, in addition to his work for The Peace Museum and Compass Live Art.
He has strong experience across digital engagement, marketing and communications and campaign delivery.
Bradford 2025 Bid director, Richard Shaw, said: "I'm absolutely confident that we have in this team some of the next generation of cultural leaders of this district.
"And for the youngest city in Europe it's absolutely right that the future of the bid should be in the hands of these exceptionally talented young people – individually they each bring unique qualities to the bid, collectively they're a winning team."