People: Harrowells; MD Law; Clarion; and more
North and East Yorkshire law firm, Harrowells, has extended its corporate and commercial team with the appointment of solicitor, Sophia Bell.
Bell, who gained a first-class degree in Law and Management at University of Leeds and a distinction on the Legal Practice Course at University of Law, Leeds; will be based at Harrowells' office in Clifton Moor, York.
But she will also work out of the firm's district offices in Thirsk, Easingwold and Pocklington to meet client needs.
She joins from the Leeds office of a national law firm where she trained and chose to specialise in corporate work and will become the fourth member of the team, working alongside head of department, partner, Susie Mortonson, associate solicitor, Matt Rowley and newly-qualified solicitor Will Procter.
Her specialisms include mergers and acquisitions; management buy outs, joint ventures and shareholder issues, legal restructuring of businesses and general commercial work, including contracts and terms of business, as well as agricultural advice with a corporate or commercial aspect.
Bell said: "I'm thrilled to join Harrowells and the chance to work with a wide range of clients in diverse sectors throughout North and East Yorkshire and to be part of a team with an excellent local reputation for its expertise, service and commitment to staff development."
Mortonson said: "Sophia's appointment is part of our long-term strategic plans to expand the team following the appointment of Will Procter earlier this year.
"Both Will and Sophia are great additions to our department and share the vision of a well-rounded corporate team offering quality advice to a wide range of regional business clients.
"We have a strong flow of instructions in spite of Covid-19 and there are certainly many businesses with positive plans which require legal advice.
"While some have benefitted from changes in consumer, or business, demand, others are adapting to changing market opportunities all of which is stimulating demand for lawyers with a strong commercial approach and a creative response to client needs."
:::
Tracsis, a leading provider of software, hardware and services for the rail, traffic data and wider transport industries, has announced that its chief financial officer Max Cawthra plans to step down from his position in early 2021 and that the board proposes to appoint of Andrew Kelly to replace him.
Kelly, who is expected to take up his new role on February 1st 2021, is a qualified chartered accountant and is currently vice president finance & IT, of Vitec Production Solutions, a division of The Vitec Group plc and has worked for Anglo American plc, Carphone Warehouse plc, and trained with Deloitte LLP.
Cawthra will remain with the business for a period of time after Kelly's appointment in order to facilitate a smooth transition and handover process.
The Board added its thanks to Cawthra for the contribution he has made since joining Tracsis in 2010, stating: "Since [2010] the Group has grown significantly, both organically and by acquisition, which Max has played a key part in achieving."
:::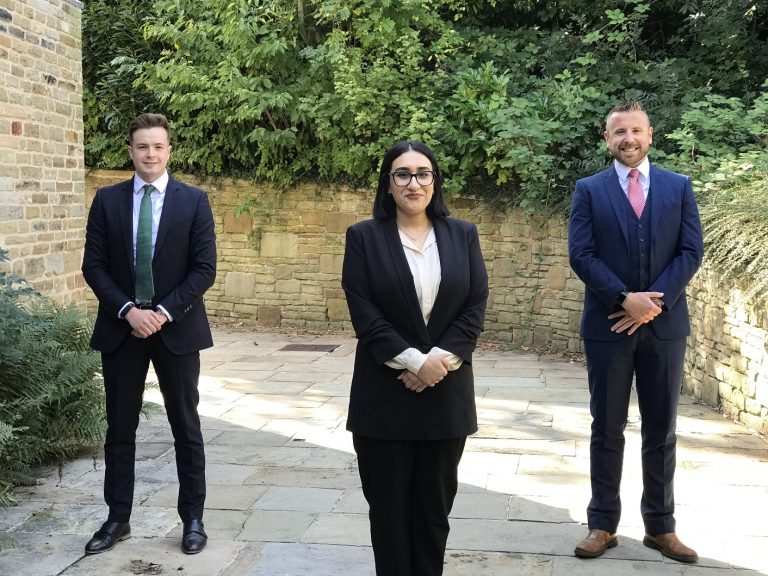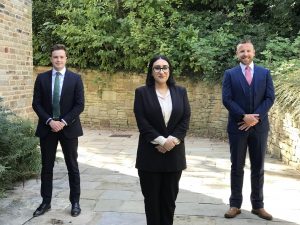 Sheffield's MD Law has retained newly qualified solicitor David Scott and taken on another two trainees.
Scott joined the Broomhall-based firm in August 2018 as the company's first trainee solicitor and during his two-year training contract gained experience in all of MD Law's practice areas including insolvency, dispute resolution, construction and commercial transactions.
Now he is a qualified solicitor, he will continue to strengthen the 11-strong team, working alongside colleagues including partners Matthew Dixon, Neil Kelly and Carl Jones with a focus on commercial work.
Scott said: "I have been impressed by the great team here, it is a growing business with lots of potential and an expanding client base."
Zara Ahmed, 25, and Josh Stilgoe, 25, join the firm as new trainees having both studied law at the University of Sheffield and Sheffield Hallam University respectively.
Founder and partner of MD Law Matthew Dixon said: "We are absolutely thrilled to have retained David. He is a dedicated individual and I have no doubt he will go on to have very successful career with us and contribute to the firm's consistent delivery of high quality client service.
"We are also pleased to welcome Zara and Josh and wish them all the best with their training with MD Law."
Scott graduated from Sheffield Hallam University in 2013 and completed his LPC at the University of Sheffield.
After graduating he went on to work as a legal advisor at a large national law firm for over two years before returning to Sheffield Hallam University as a legal student support officer.
He supported students and academic staff across all the work-related learning modules in the Helena Kennedy Centre for International Justice at Sheffield Hallam University.
:::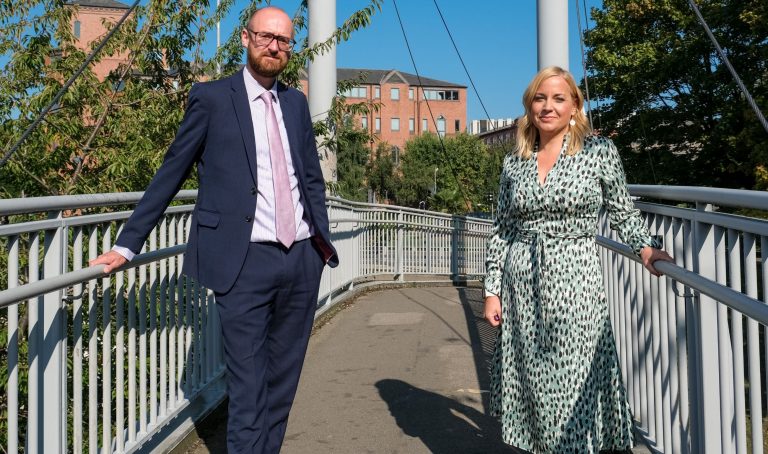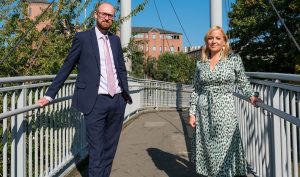 Leeds law firm Clarion is continuing to grow and develop its team with the promotion of Sophie Morley and Phil Dine to the position of partner.
Heading Clarion's real estate litigation team, Morley joined Clarion in 2017 as a legal director having previously worked for national and international firms.
With 20 years' experience in real estate litigation, her expertise includes advising on commercial landlord and tenant disputes, lease renewals, rent reviews, break clauses, dilapidations and applications for consent.
Over the last three years, she has established Clarion's real estate litigation practice that is now recognised in the Legal 500.
She and the team work with all clients of Clarion including landlords, tenants, developers, land owners and investors. Morley leads the business leasing and owner occupier sector within Clarion's real estate group.
With a 14-year track record as a transactional lawyer, Dine joined Clarion in 2017 as a legal director working in the banking team.
He has broad experience of acting for both funders and borrowers with a key focus on real estate investment and development finance transactions.
He will play a key role in the continued expansion of the banking practice which has seen substantial growth over the last few years.
Dine will focus on developing a number of existing and new relationships with clearing banks and building societies, together with bridging, asset-based and alternative lenders and corporate borrowers.
Working with Clarion's real estate, corporate and business restructuring and insolvency teams, he provides banking, restructuring and transactional advice for several clients.
Roger Hutton, joint managing partner, said: "Both Sophie and Phil have made a valuable contribution to Clarion's continued growth.
"Not only are they experts in their respective fields of law, but they have also proved able to cement and develop strong relationships with clients, build the firm's reputation and provide training and support for our younger lawyers.
"We congratulate them both on their well-earned promotion to partner."
:::


Sheffield-headquartered Taylor & Emmet LLP is welcoming four budding legal eagles who are embarking on their journey to become fully fledged solicitors.
Despite the challenges of providing mentoring under coronavirus restrictions, the firm is supporting the quartet, along with its three existing trainees.
Amy Pawson, Natalie Savva, Lucy Carrick and Millie Clamp have begun the first six months of their training contract, entering Taylor & Emmet's clinical negligence, property litigation, probate and childcare teams respectively.
All have worked previously for the firm whilst studying, in both full and part time roles.
They join three existing trainee solicitors; Beth Jenkins and Martha O'Toole, who are about to start their third seats with family and personal injury and Kris Little.
Little is in the final stages of his qualification with the residential conveyancing team and is due to qualify in February next year.
Taylor & Emmet has also appointed recently qualified trainee, Laura Hardy, to its wills and probate team.
She was offered a permanent position in December last year, subject to the successful completion of her studies, after demonstrating excellent client care skills and future potential.
She will now split her time between the firm's Arundel Gate and Ecclesall Road offices.
Sharna Poxon, Taylor & Emmet's head of human resources, said: "I would like to congratulate Laura on her qualification as a solicitor and wish her every success in her new role.
"We have bright, enthusiastic and committed trainee solicitors, who have continued to work hard and develop during the pandemic and I have no doubt our four new recruits will rise to the challenges we still face.
"Technology has and will continue to support agile working and learning and this will only be enhanced in the future."