Vegan food producer secures tasty £24m investment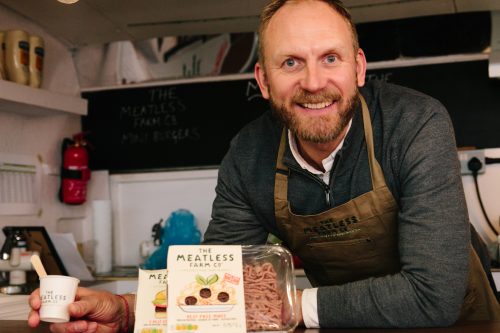 Plant-based food producer, The Meatless Farm Co has raised £24m from investors to support its growth plans
The Leeds headquartered firm, which was founded in 2016 and launched onto supermarket shelves in 2018, is currently riding the vegan wave that has hit the food industry over the last 12-18 months experiencing rapid growth. It now plans to use this investment to support its growth plans in the UK, Europe, US and Asia, as the business looks to capitalise on consumers looking "to eat more healthily and sustainably post Covid-19."
This latest funding round follows the firm previously securing £13.3m and comes from both existing and new private and family office investors.
Alongside brand expansion, the funding will also see the business, which last September announced a seven figure investment from broadcaster Channel 4, add to its product range and further further develop its Canadian manufacturing operations.
The global meat-free/meat substitute market is currently experiencing rapid growth, with the number of people eating "meat-free products" in the UK up to 65% and reports suggesting that throughout the Covid-19 crisis this number has increased. In fact in the UK sales of meat substitutes are expected to be in excess of £1.1 billion by 2024.
Morten Toft Bech, founder of Meatless Farm, said: "We are seeing strong demand for our plant-based burgers, sausages and mince across all markets and see fantastic opportunities to grow the Meatless Farm brand rapidly as people look to eat more healthily and sustainably post Covid-19.
"Our ambition is to continue to expand our global operations organically whilst also looking to participate in M&A (merger and acquisition) activities around the consolidation of smaller plant-based companies."