Winners announced for the inaugural Northern Asian Powerlist 2020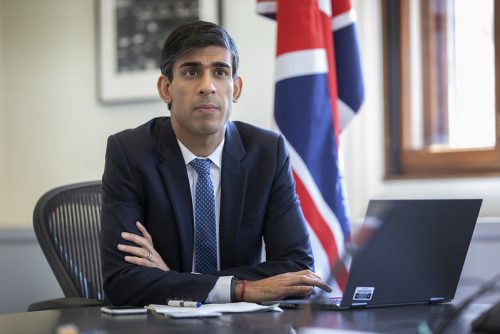 A virtual launch today of the inaugural Northern Asian Powerlist 2020 showcased many of the businesses, professionals, influencers, media, politicians, third sector and influential women across the Northern Powerhouse.
Winners of 11 categories were formally announced earlier this afternoon, alongside presentations from judges and supporters of the event.
The Powerlist celebrated the contribution of Asian influence and impact across the North of England.
The occasion was compered by Sharon Jandu, the Northern Asian Powerlist project director, with awards presented by thebusinessdesk.com co-director Alex Turner.
A panel of high profile speakers included Cobra Beer founder and CBI President Lord Karan Bilimoria of Chelsea, Leeds City Region LEP chair Roger Marsh, former Northern Powerhouse Minister Jake Berry and CEO and trustee of the Piece Hall in Halifax Nicola Chance-Thompson.
2020 Winners:
Category: Politics and Diplomacy – Rishi Sunak, Chancellor of the Exchequer and MP for Richmond.
Business Leader – Simon Arora, chief executive of B&M Group.
Digital Technology – Furqan Alamgir, founder and chief executive of Connexin.
Women in Business – Karina Jadhav, director of Menagerie Restaurant.
Emerging Entrepreneur – Sonya Bachra-Byrne, co-founder and creative director of AVIE.
Emerging Leader – Amir Hussain, chief executive of Yeme Architects.
Inspiring Professionals – Syima Aslam, managing director and artistic director of Bradford Literature Festival.
Thought Leaders – Nazir Afzal, former chief crown prosecutor for North West England.
Cultural Icons – Kully Thiarai, creative director of Leeds Culture Trust.
Food and Drink – Mohammed Ishaq, owner of The Punjab Kitchen.
Social Changemakers – Hanif Malik and Rifhat Malik.
Jandu explained the Powerlist would become a bi annual event. She said: "There are some fantastic stories here in this Powerlist and I hope that everybody will take a close look at the stories of grit, of achievement and pushing the boundaries.
"Against the backdrop of global uncertainty, it is these stories that bring us back to what matters and keeps us optimistic."
She noted that there are 4.3m British Asians in the UK, currently contributing £120bn to the economy each year.
Bilimoria said ethnic minorities play a huge role in making the UK the world's sixth largest economy.
He said the individuals on the Powerlist would serve as an inspiration for other aspirational people – the younger generation in particular.
He added: "I moved to the UK from India when I was 19 and this country gave me the opportunity to start my own business, Cobra Beer, and build that business over the last three decades.
"I want to ensure that more talented people – in particular those from BME backgrounds – get the same chance.
"This country used to have a glass ceiling, but that is not the case anymore. I believe anyone in this country can get anywhere regardless of their background, race or religion."
He noted however that 69% of FTSE 250 companies still have no ethnic minority board members, pointing out that it makes sound business sense for firms to make their boards more diverse.
Marsh said: "This Powerlist shines a spotlight on the significant, sustained contributions of Asian communities right across the North. Throughout our history the North has been a place where diverse businesses thrive.
"I've been honoured to be part of the judging panel. In the category I was asked to judge I was blown away by the quality and quantity of the entries."
Berry noted that while people of Asian descent make up four per cent of Britain's population, they contribute 10 per cent of the country's GDP.
He cited the recent example of billionaire brothers Zuber and Mohsin Issa, who have just taken a majority stake in supermarket chain Asda. "19 years ago they were working out of a terrace house in Blackburn," he said.
Chance-Thompson, who was also on the judging panel, said she had been overwhelmed by the talent and social contributions made by the entrants.
"Everyone who has won an award today is a world changer, and we're going to need you now more than ever," she said.
For more details on the awards, visit https://www.northernasianpowerlist.com/powerlist-2020/