People: Healthy Investment; Codetronix; Aeroservices; and more
One of Yorkshire's most senior insurance industry executives has joined the board of a historic mutually owned provider of savings and investments.
Elizabeth Boardall, who has previously held leadership positions at Royal London, Halifax Bank of Scotland and Aviva, has been appointed a non-executive director by the friendly society Healthy Investment.
Until earlier this year Boardall, who lives in Mytholmroyd, was head of customer engagement, experience and digital at Royal London, and was a member of its Independent Governance Committee.
She latterly worked with the former Pensions Minister Sir Steve Webb to develop the life insurer's public relations strategy for legacy customers.
Previous roles held by Boardall include head of group strategy at HBOS and head of pensions products, marketing and propositions at Aviva.
In 2007 she was approached by Government to develop the NEST pension product and proposition which formed the backbone of workplace pensions auto-enrolment.
Boardall said she was attracted to join Healthy Investment because of a longstanding interest in ethical investment.
She explained: "I want to help Healthy Investment develop and champion its ethical stance, and help consumers to find a home for their money that chimes with their values.
"Healthy Investment has a great history and a huge amount of potential. I think that the more that people find out about Healthy Investment, its mutual ownership structure and its ethics, the more they will realise they are in the same place and that it is a natural home for their investments."
She is joined on the board of Healthy Investment by another new non-executive director, Sue Baldwin.
Baldwin's career has included senior roles at the innovative insurance firms Direct Line and Esure.
She joined the latter in 2000, later becoming head of claims and joining the firm's executive team. She steered the claims business through Esure's £1bn IPO in 2013 and beyond.
She is managing director of Baldwin Consultancy and has held senior non-executive positions with Stockport-based Financial and Legal Insurance Company and MSL Legal Expenses.
Steven Spilsbury, chairman of Healthy Investment, said: "Elizabeth and Sue each bring vast experience to our board.
"Their expertise in strategy, marketing, corporate governance and culture development will be invaluable as we put our growth plans into practice.
"The uncertainty surrounding the pandemic, the continuing low interest rate environment and the public's burgeoning demand for investments that reflect their values all present a great opportunity to grow our cautiously managed, ethically invested with-profits funds."
:::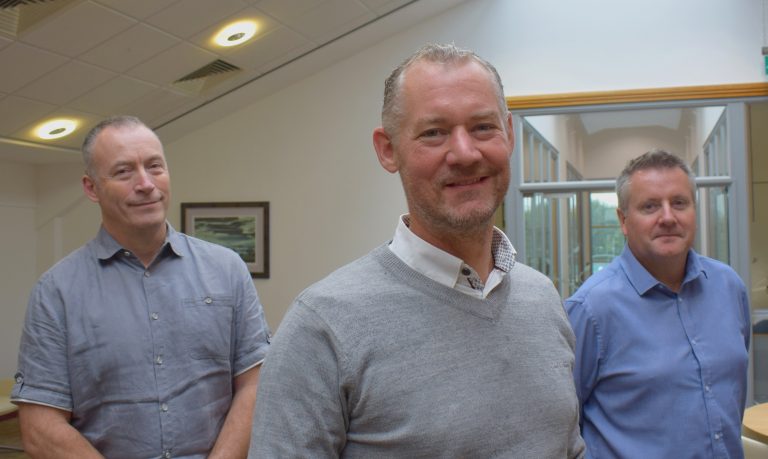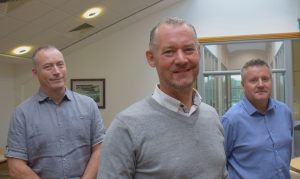 A Yorkshire-based coding and marking firm has strengthened its team with the appointment of three new members of staff.
Paul Johnson, Jon Blackham and James Newnham bring over 40 years' experience to Codetronix, which has recently upsized to a new headquarters at Carrwood Park, Leeds.
Codetronix supplies specialist coding, marking, printing, labelling and product identification equipment to manufacturing clients in the food and drink, pharmaceutical, personal care and industrial and construction sectors.
Johnson joins the company as general manager after 25 years in sales roles in the industry, including management and as sales director.
A hands-on approachable manager, he has an in-depth knowledge of the coding and marking industry.
He said: "As the demand for packaged goods increases, driven by the increase in online shopping, there's an even greater need for our specialist machines.
"Our products ensure that, you know when your food is past its sell by date, how many boxes you should have in your new flat pack furniture, or what your prescribed dosage should be on medication.
"One of my first objectives when joining Codetronix was to build a strong sales team to enable us to service the varied demands of our client base across the UK.
"Bringing Jon and James into the business is going to make a real difference."
Blackham joins the business as regional sales manager for the South. He brings experience in the automotive industry particularly in the fields of engineering and technical design.
Newnham, completes the picture as regional sales manager for the North. He has been selling high value capital equipment for the last 15 years including large format digital cutting systems and industrial lasers.
Johnson added: "We have a really strong team at Codetronix, and we want to work more closely with our clients than ever before.
"We work with clients in a wide variety of sectors and our aim is always to find solutions that exactly meet their individual needs while exceeding their expectations in customer service."
:::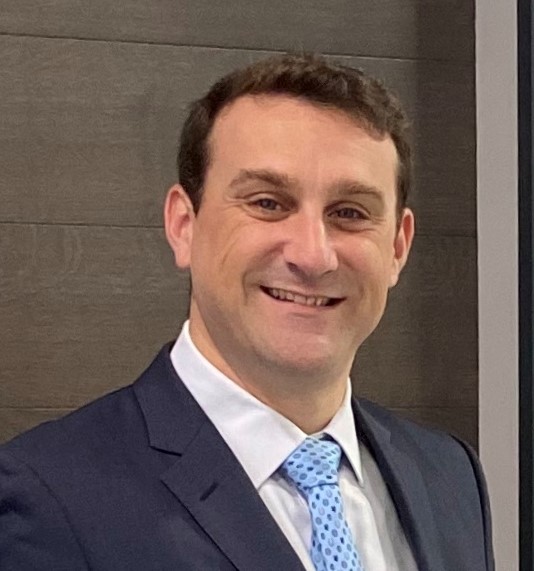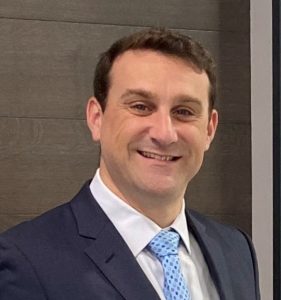 Huddersfield-based Red Diamond Executive Headhunters has placed aviation sector expert Brice Dallard as the new director of sales at Aeroservices.
Brice relocated from Singapore to take on the role with the company, which supplies aircraft components, consumables, tooling and repair services to the aerospace industry.
Headquartered in Leeds with offices in Dubai and China, Aeroservices needed an experienced aerospace professional to join the business as director of sales.
Having previously turned to Red Diamond to find outstanding management candidates, managing director Mashood Akmal again called upon Emma Robinson and her team.
Among Robinson's network of contacts was Brice Dallard, a business school graduate with a background in law.
Brice and his family are now settled in Leeds. He said he plans to stay with the company for many years, initially to help it weather the current coronavirus-related storm then to use his strategic planning skills to generate future growth.
He said: "Emma knew far more about the aerospace industry than other recruiters might and had a great handle on what clients need and the qualities they are looking for."
Akmal said: "We're delighted to have Brice on board. He was an ideal candidate for this key role and we are grateful to Red Diamond for the fantastic work they do for us."
Robinson added: "Brice has all the qualities so many businesses are seeking but we are delighted that he is happy in his new role and that Aeroservices is continuing on its impressive growth trajectory."
:::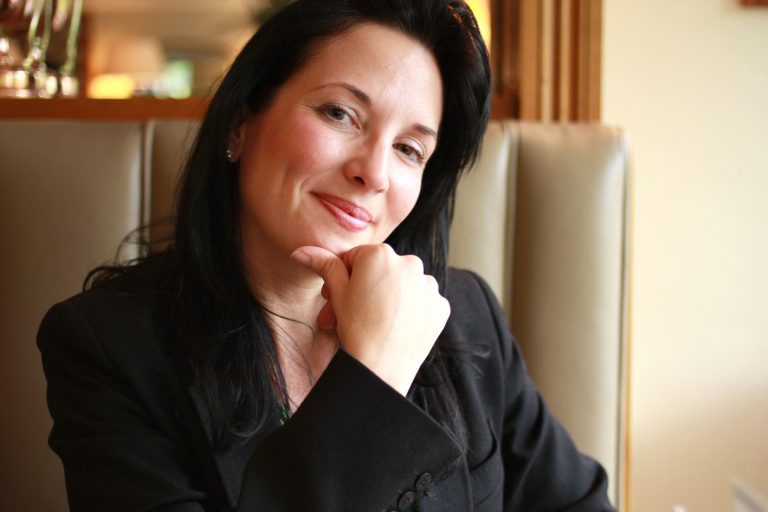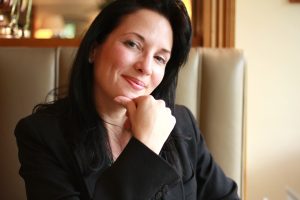 The Institute of Directors (IoD) has appointed Natalie Sykes as its new head of English branches.
She takes up the role after being regional director of the IoD's Yorkshire and North East and East Midlands regions.
The role is part of a new structure for the IoD which has been developed to create a more member-led organisation.
As head of branches, Sykes will be responsible for ensuring the success and growth of the IoD's membership and professional development across England.
IoD director general, Jon Geldart, said: "Our new structure is a true reflection of 'OneIoD', combining the qualities, expertise and professionalism of our members and colleagues.
"It is structured to create a future membership experience which is better than ever before and which delivers on our three pillars of Connect, Develop and Influence and our Royal Charter."
Sykes is a member of the IoD's management team and has achieved the organisation's prestigious Chartered Director status.
Prior to the IoD, she gained a wealth of experience in a range of sectors including museums, hospitality, health and wellbeing, finance and wealth management, regeneration and property.
She said: "The IoD is one of the leading business institutes in the UK and beyond. Our Royal Charter not only is to represent individual directors, it is to encourage entrepreneurial activity and promote responsible business practice for the benefit of our members, and in turn, our society as a whole.
"We believe that better directors build a better world. As such, we encourage directors and future directors along the journey of our world class director development programme.
"Through our Policy Voice and our chair and ambassador network, we represent our members back to government, fostering a prosperous and sustainable economy while also developing empowered connections though our branch network.
"This is a fantastic chapter in our long history as we transform the IoD's relevance for today's and tomorrow's directors."