2,000 more businesses plunged into financial trouble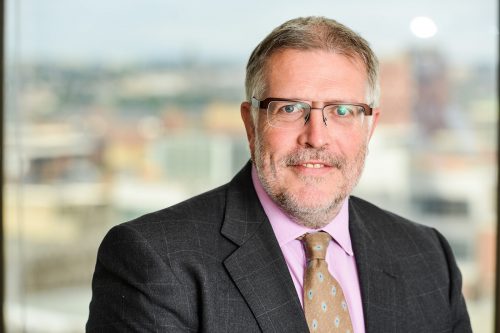 Financial distress is increasing exponentially across Yorkshire's economy, with every industry sector experiencing a substantial rise in financial difficulties, according to the latest research from leading independent insolvency and restructuring business advisory firm Begbies Traynor.
The Red Flag Alert data from the firm reveals that 2,000 more Yorkshire businesses were in financial trouble by the end of September than at the end of the second quarter of 2020 in June. This marks a 7% increase and comes despite a backlog of court action preventing many CCJ's and winding up petitions being issued.
Year on year, an additional 4,000 businesses were in distress, equating to a total of 34,444 firms in the region. Across the UK as a whole the data showed distress increasing by 14% since Q3 2019, and 6% since Q2 this year, with 557,000 businesses now in financial difficulties.
The hospitality sector remains one of the hardest hit, despite the support offered by August's Eat Out to Help Out campaign. In Yorkshire the number of financially distressed bar and restaurant businesses leapt by 15% year on year, with more than 1,500 businesses in trouble in the sector. While the region's hotel industry saw a 10% annual climb in distress.
Despite a boom in 'staycation' holiday bookings and the ongoing support of organisations such as Welcome to Yorkshire the travel and tourism sector is also feeling the effects of lockdowns, with the number businesses in financial difficulty rising by 16% since Q3 2019.
However the biggest increase in distress appears to be the region's real estate and property services firms. The report highlights a 22% year on year increase in distress in Q3 and 3,500 businesses in that sector affected in Yorkshire.
Julian Pitts, Begbies Traynor's regional managing partner for Yorkshire, said: "Last week's promise by Rishi Sunak of greater financial support for businesses that are reeling from the effects of being placed in the higher Tier 2 and Tier 3 categories, as much of Yorkshire now has, is welcome news.
"However there are real fears that for many businesses, particularly in the region's hospitality industry, the funding may have come too late to save those that have suffered from the chronic lack of revenue brought about by the blanket 10pm curfew and Tier 2 ban on households mixing indoors.
"Seeking professional advice is always the best course of action for any small business that finds itself in financial trouble. There may well be strategies that, if put in place now, could help to future-proof an organisation, even in the face of the combined uncertainties of the covid pandemic and the increasingly likely prospect of the Government failing to secure a trade deal with the EU."