People: Switalskis Solicitors; The Banks Group; 6B; and more
Director Ruth Coneron will take the helm at Switalskis Solicitors' child care law department as current department head Ranjit Uppal leaves the firm to take up a full-time post as a District Judge.
Coneron will lead the established child care law department at Switalskis from the end of November, when Uppal takes the District Judge role on the North Eastern Circuit, based at Doncaster County Court.
Coneron joined Switalskis in 2012 following the firm's merger with Parker Bird Gardner and became a director in 2015.
As a director of child care law, she works with parents, children, family members, and carers of children, and acts on behalf of clients in court proceedings in her capacity as a solicitor advocate.
She said: "Ranjit has been a tremendous driving force behind the department.
"He is very well respected, both for his work at Switalskis and for his pro bono work, working with professionals as far afield as Paraguay, Ghana and Uganda, where I joined the delegation with him to share our knowledge and experience of the English childcare and family law systems.
"On a personal level we go back a long way – to 1997 when I started my training contract at Parker Bird Solicitors, following in his footsteps as a trainee.
"Whilst we are all very sorry to see Ranjit leave Switalskis, he leaves the child care law department in a strong position and I relish the opportunity to take it forward."
Uppal has served as a Deputy District Judge since 2010 alongside his role at Switalskis and will now move into the District Judge role on a full-time basis.
He qualified as a solicitor in 1997 – the first Sikh solicitor in Huddersfield – working at Parker Bird Solicitors, and joined Switalskis in 2012 when the two firms merged.
He said: "I have thoroughly enjoyed my time at Switalskis. The opportunities the team has given me have enabled me to develop into this new role.
"Some of my colleagues moved with me from Parker Bird Solicitors so I'll be leaving colleagues I've known for over 25 years.
"It's been a very tough decision to leave, but I am very much looking forward to becoming a District Judge and I know the child care law team will continue to go from strength to strength under Ruth's leadership."
:::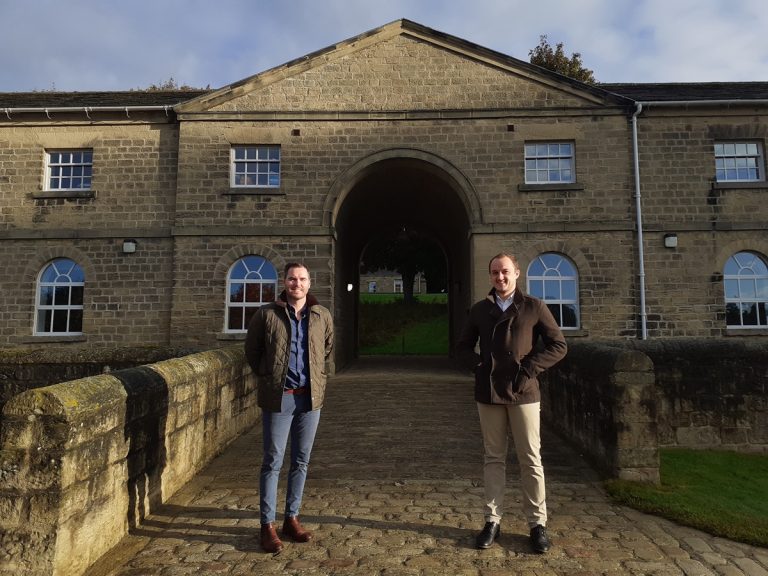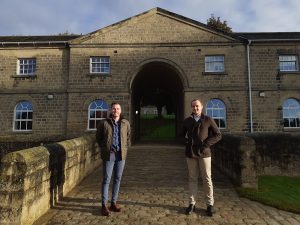 Property and energy firm The Banks Group is underpinning its growth ambitions in Yorkshire by recruiting two new members to its local team.
The family-owned firm has recruited development surveyor David Lynskey and development planner Joe Perkins as part of realising its strategic ambition to increase its presence across the county.
Lynskey has over ten years' experience of working in property and renewable energy development roles in both the South East and his native Yorkshire.
He has brought forward a number of strategic sites via option and promotion agreements within Yorkshire, and has also worked as a planning manager within the renewable energy sector.
Perkins has joined Banks from the planning department at Doncaster Council, where he was senior planning officer, and previously worked as a planning officer in both the development management and spatial policy teams at Wakefield Council.
The Banks Group, which is headquartered in County Durham and has an office just outside Leeds, has a long track record of Yorkshire developments across its property, renewable energy and mining businesses, including residential developments in Leeds and Harrogate.
Its four onshore wind farms across the county generated almost 100,000 MWh of electricity between them last year.
The family-owned firm is currently looking at options for deploying new renewable energy generation technologies in a number of locations across the county, and recently launched plans for the new Barnsdale solar park to the east of Leeds.
Rob Ormrod, senior land manager at Banks Property, said: "The Banks Group already has extensive experience of working right across Yorkshire, and we're now working towards increasing our footprint around the county.
"Part of this strategy is investing in the right calibre of people, and both David and Joe bring with them experience and knowledge that will be central to helping us realise our growth ambitions in the county."
:::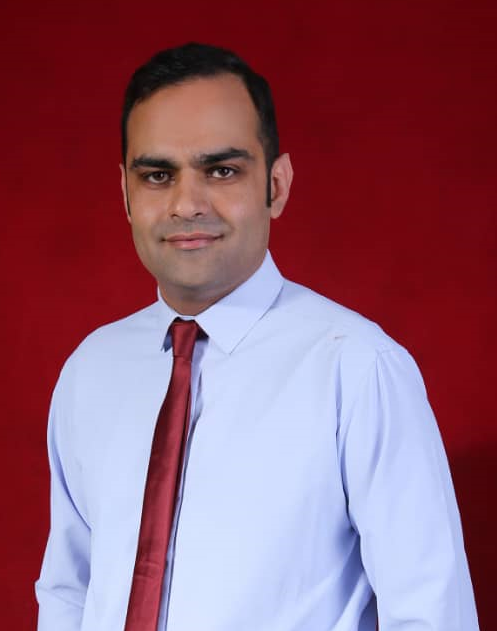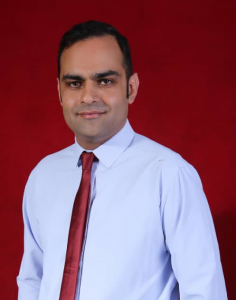 6B, a digital development and design agency based in West Yorkshire, has appointed three new staff to its growing team.
Mahyar Mottaghizadeh has joined as senior back-end developer, Faye Walsh as customer service executive and Jessica Veysey as junior bid writer.
With more than ten years of experience in IT industry, Mottaghizadeh joins 6B after completing an MSc course in Big Data Analytics.
He will design and develop bespoke software applications for clients, delivering best in class solutions that meet with the complex challenges that businesses face.
He said: "6B is a friendly team working on inspiring projects. It is a company that provides innovative solutions regardless of the technology or frameworks.
"This is what excites me and makes me want to push boundaries for the brands and businesses we work with."
Previously working on social media for Audi, Walsh will be responsible for client support requests received through phone, email, and live chat.
She said: "6B put clients first, which is what a lot of similar companies are lacking. We are open, honest, and clear, which I think is so important.
"Applying this in my new role will give me the confidence to solve any problems our customers have or redirect them to someone who can help."
Formerly a full time undergraduate and freelance translator working on a Google account, Veysey will support all bids, proposals, and pitches.
She will be responsible for qualifying opportunities, as well as preparing presentations and new business submissions.
She said: "I want to be part of a progressive, technology-driven business that cares about quality and innovation.
"Everyone here is forward-thinking and up to speed with industry trends. We know what is best for clients and that no two solutions are the same."
Founding director of 6B, Paul Brown, said: "It's great to have Faye, Jessica and Mahyar join our growing team of digital rebels.
"Even though this year has come with its challenges, we are still expanding and proving that our disruptive approach is delivering results for our clients."
:::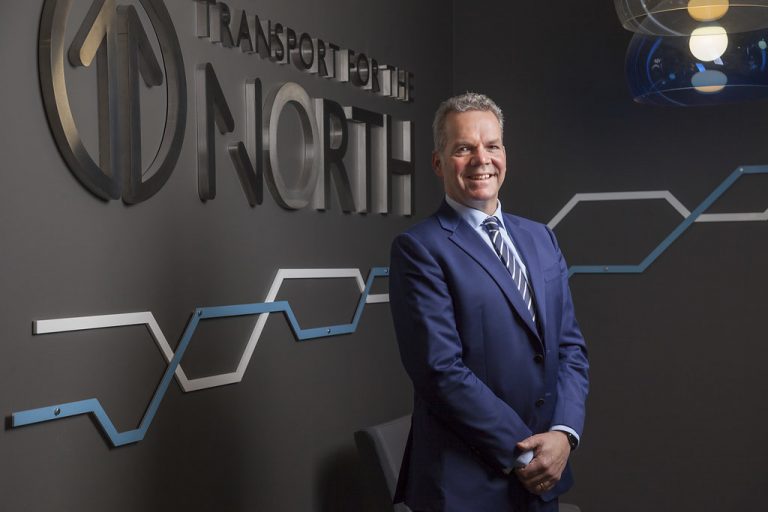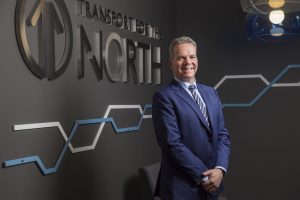 Transport for the North's Chief Executive Barry White will step down from the role next year.
The lead officer for the North's Sub-national Transport Body will leave in May 2021 to take a career break.
It is anticipated to follow submission of the next business case for Northern Powerhouse Rail, scheduled for March.
A process to appoint a successor has now begun to aid a smooth transition, with an update on progress to be made in due course.
John Cridland, chairman of Transport for the North, said: "Barry White has decided to leave the role of chief executive in the spring.
"We thank him for his leadership, contribution and achievements, in particular submitting our 30-year Strategic Transport Plan to Government last year.
"Barry also led TfN through the challenges of responding to the May 2018 timetable crisis and remains on track to submit the next business case for Northern Powerhouse Rail next March. We wish him the very best for the future.
"With the urgent need to build back better following COVID-19, Transport for the North's mission to speak with one voice on behalf of our region and create a more prosperous North is as important today as it has ever been."
White said: "The people at TfN are remarkable, their hard work and passion have helped drive forward the agenda for investment in the North.
"It's been a privilege to work with them – alongside the North's civic and business leaders – in firmly establishing Transport for the North as one clear voice on transport investment.
"Unprecedented Northern collaboration has seen TfN continue to make clear recommendations to Government on future investment.
"I believe the time is right for me to move on, I am immensely proud of the dedicated TfN team, and I know they will continue to drive forward the mission of creating a more prosperous North for generations to come."