People: Andrew Jackson Solicitors; Leeds 2023; Chamber International; and more
Regional law firm Andrew Jackson Solicitors has announced the appointment of Mike Wilson as partner, strengthening the firm's client offering regionally and throughout the UK.
Wilson has particular expertise in commercial litigation, professional negligence and insolvency related litigation.
He said: "I am delighted and excited to return to the firm where I began my career more than 15 years ago.
"Over the years I have kept up with the firm's progress and I have been hugely impressed to see the impact it has made regionally, nationally and overseas, whilst remaining committed to delivering a personal and partner-led service to its clients.
"I have always been aware of the strength of the firm's litigation team so I look forward to joining such a well-established and successful department.
"I'm very excited to be playing my part in ensuring that, collectively, we build on our existing reputation and continue to provide exceptional service and advice that is tailored to the needs of the businesses and individuals we work with."
Head of litigation and dispute resolution, Hugh Smith, said: "Mike's client focused, committed and tenacious approach to delivering legal solutions for his clients is a perfect fit for the team and firm as a whole, so we are delighted to have him on board as a partner.
"Andrew Jackson's commitment to the provision of trusted legal advice in a commercial and practical manner is consistently recognised in our client feedback, most recently in the latest Chambers and Legal 500 rankings, so it's important to us to keep building on the specialist services we can offer them."
Mark Pearson-Kendall, managing partner of Andrew Jackson, added: "We are delighted to have Mike back in the team.
"We know he shares our passion and commitment to delivering the best possible service and there's no doubt his specialist insights will bring an added dimension to our dedicated team of litigators."
:::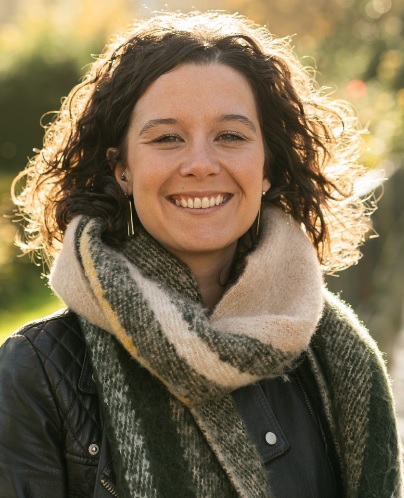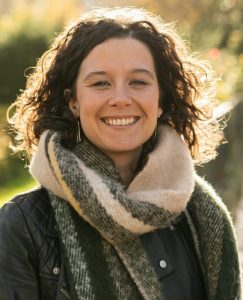 Leeds Culture Trust's plan for a landmark year of culture in 2023 has taken a big step forward with the appointment of Emma Beverley as executive producer.
Based in Leeds, Beverley is a highly accomplished producer and programmer of multiple artforms who has made and presented award-winning art in a range of contexts, including at the Royal Court Theatre and British Council Showcase.
In 2019, she was appointed co-director at East Street Arts, focusing on public programming, international strategy and business development.
Prior to joining East Street Arts, she was the founding producer for multiple award-winning performance artist Selina Thompson and also worked as executive producer for ground-breaking Leeds based Eclipse Theatre Company.
Kully Thiarai, creative director and CEO of Leeds 2023, said: "We are thrilled Emma is joining the team at Leeds 2023 and we very much look forward to working with her.
"Emma is someone who knows both Leeds and the culture sector inside out, and brings with her a diverse range of skills, expertise and insight.
"Her experience of putting on cultural events and spectacles on both a large scale and in quirky, unconventional spaces is unrivalled as is her reputation for working collaboratively with independent artists and companies.
"Her passion and enthusiasm for Leeds means she already has some really exciting ideas for our year of culture in 2023."
Beverley, who takes up the post at Leeds 2023 in January 2021, said: "Leeds has been the best place for me to grow as a producer.
"A huge part of that growth has been with East Street Arts and the wonderful team there, who I am deeply grateful to have worked with for the last two years.
"I can't imagine a more unique opportunity than this one, becoming part of the Leeds 2023 team and working with people across the city to make really special things happen.
"Leeds 2023 has a big role to play in the cultural sector's recovery over the next three years, and I am grateful I will be part of that journey."
For Leeds 2023, Beverley will lead the delivery of an exciting range of new artistic commissions, co-productions, collaborations and events in the lead up to and during Leeds 2023 Year of Culture.
Karen Watson, director of East Street Arts, added: "Emma has been a director for East Street Arts for the last two years and she was a very welcome addition to the senior team at a time when we needed the expertise and skills she brings.
"It has been a particularly challenging time due to a large restructure of the company and then COVID but throughout the whole time Emma brought a wealth of skill, passion for her work and a positive approach.
"She has made a huge impact on the organisation and we will miss her."
:::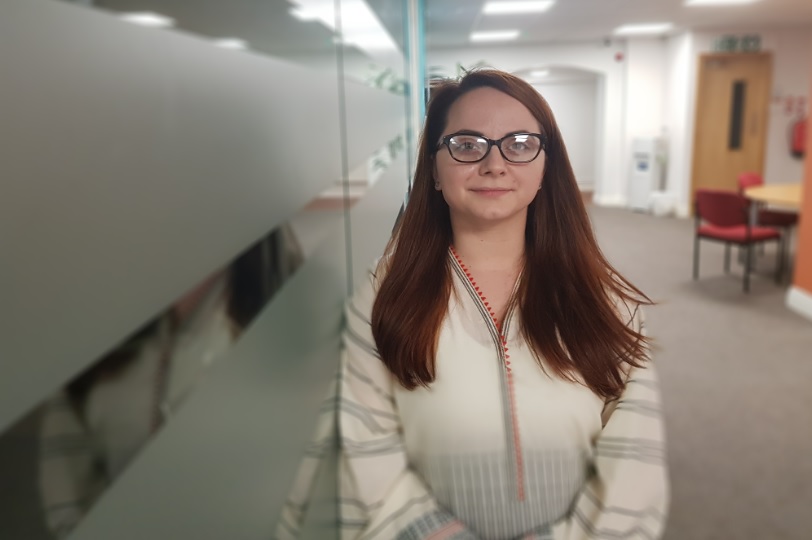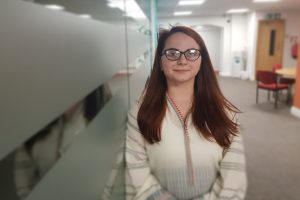 Bradford-based overseas trade specialist, Chamber International, has extended its customs brokerage team, ChamberCustoms, with the appointment of Adelina Paduraru as an administrator.
Paduraru, who is Romanian, gained a general law degree at the prestigious Ovidious Law University, Constanta, Romania, and a master's in Public Law.
In the UK she has gained a Level 3 Customs Practitioner Award from the Institute of Export and International Trade.
She will work with team leader, customs broker, Ioanna Orfanidi, in supporting businesses which will have to complete customs declarations for the first time after the UK's transition period for leaving the EU ends on December 31.
Until now only businesses exporting to, and importing from, outside the EU must complete customs declarations.
But, due to Brexit, and whether or not the UK negotiates an 11th hour trade deal, the number of UK customs declarations will soar by around 500% to 255m a year from January as about 50% of all UK importers and exporters trade only with the EU and will have to complete them for the first time.
Paduraru, who speaks Romanian and English as well as French and some Italian and Spanish, has several years experience in international trade as a duty and export administrator for a large West Yorkshire supply chain specialist.
She will support ChamberCustoms clients by proving customs clearance and entries as well as advising on other customs-related matters.
She said: "It is an honour to join such a skilled and respected team at Chamber International at a crucial time for export declarations."
:::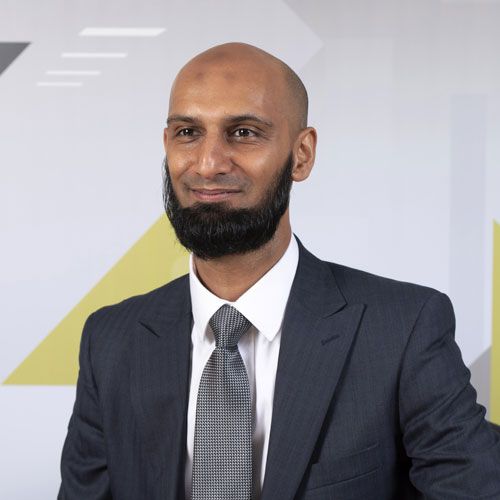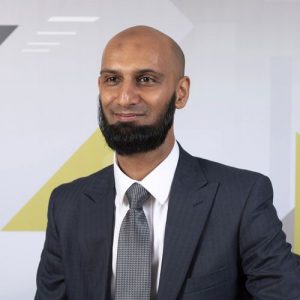 Family lawyer Siddique Patel has joined law firm gunnercooke as partner.
Moving to the firm from Shoosmiths LLP, he will bring a wealth of experience in family law, specialising in all areas of matrimonial work, including complex private law children, matrimonial finance and Islamic divorce.
Siddique advises a diverse range of clients from the UK and overseas.
Specifically, he advises on issues including domestic violence, forced marriage, international child relocation, pre-nuptial agreements, Islamic divorce, child abduction and validity of marriages and divorces conducted overseas.
As deputy director of the Register Our Marriage campaign, he is regularly consulted by Government and non-Government departments, including the Law Commission in respect of issues relating to unregistered faith marriages (also known as non-qualifying ceremonies).
Siddique, who is based in Leeds, bolsters gunnercooke's family team, which now stands at three partners and legal professionals.
His extensive legal experience includes two years at Shoosmiths LLP and two years at Kamrans Solicitors, where he was head of the Family Law team.
gunnercooke launched its Leeds office in 2016, and it now has 47 lawyers working across the Yorkshire region.
Patel said: "I am delighted to join the gunnercooke family of forward-thinking and progressive lawyers.
"The gunnercooke business-model enables me to provide holistic and bespoke solutions to my clients, often within a niche area of family law.
"Combined with the flexibility which is not normally found in a traditional law firm model, I hope to provide a superior client experience."
gunnercooke co-founder, Sarah Goulbourne, added: "We're pleased to announce the recruitment of Siddique to our firm.
"His extensive experience in a niche area of family law brings something new to our portfolio, which covers a range of practice areas and specialisms."