People: PureClarity; Gateley Legal; Sanctuary Bathrooms; and more
York-based SaaS ecommerce personalisation platform provider, PureClarity, has appointed Rebecca Linley as its new digital marketing and content executive.
Graduating from Sheffield Hallam University in 2019 with a first-class honours degree in English, supported by ongoing qualifications in marketing and digital marketing, Linley brings to PureClarity's marketing table exciting and fresh new ideas.
Prior to starting with PureClarity she undertook an intensive digital apprenticeship with Axisweb where she put into practice her cutting edge ideas and digital practices across social media, email, and content creation.
Jo Burman, head of marketing at PureClarity, said: "We are very excited to welcome Rebecca to the PureClarity marketing team.
"Rebecca has not only the enthusiasm and professionalism of a great digital marketeer but is able to create the most outstanding content.
"Her application stood out head and shoulders above the others showing both initiative and great copy writing. A great asset to our marketing department."
Linley will be working on several key projects including social media and e-mail campaigns, as well as helping PureClarity establish and secure itself as the UK's number one authority in ecommerce personalisation.
:::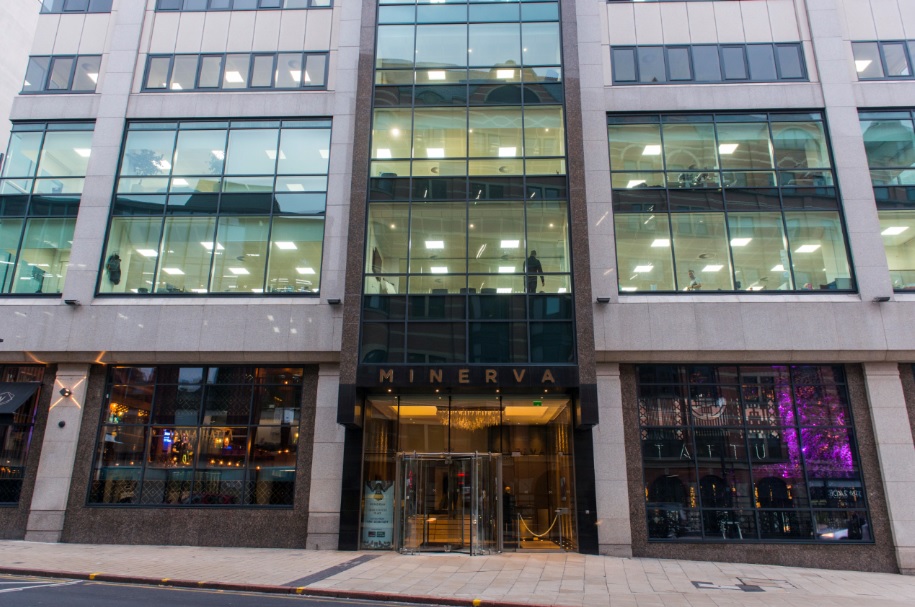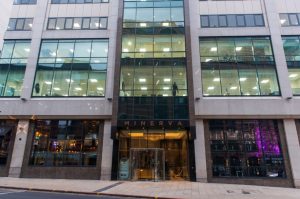 The Leeds office of Gateley Legal has announced the appointment of a new intellectual property partner to its Commerce, Technology and Media (CTM) team.
Ed Meikle has over 20 years' experience advising clients on the development, commercialisation and protection of brands and technology.
He acts for national and multinational businesses, as well as fast growth SMEs, and is particularly well-known for his sector expertise in retail, sport, food and consumer products, providing strategic advice to many household names.
Meikle joins Gateley Legal from DWF where he spent nine years as an intellectual property partner. He has also headed national IP Litigation and Retail as part of his role.
He said: "I was attracted to the role at Gateley Legal, largely because they are such a highly-regarded national practice.
"The business has undergone exponential growth over the past five years, and it's because of their forward-thinking mentality and complete focus on adding value for their clients.
"They also have real expertise in the areas of retail, consumer products and sport. I'm looking forward to further enhancing and growing this area of the business in Yorkshire and the North East, where I will split my time."
Andrew Johnson, CTM partner and head of Gateley Legal's Leeds office, said: "Ed is a great addition to our team and brings a wealth of experience with him.
"Gateley Legal already have real strength in the areas of retail, consumer products and sport, but we know we can enhance these further and I look forward to working with Ed to create even more opportunities for the business."
The appointment of Ed follows the news that specialist property consultants, Gateley Hamer, has recently expanded its property offering into Leeds, with the appointment of senior associate, David Strafford and associate, James Staniford.
Johnson continued: "I'm pleased to welcome David and James to the Leeds team. Their extensive experience will greatly benefit us as we grow our Leeds offering and continue to help our clients maximise the potential of upcoming property developments and projects."
:::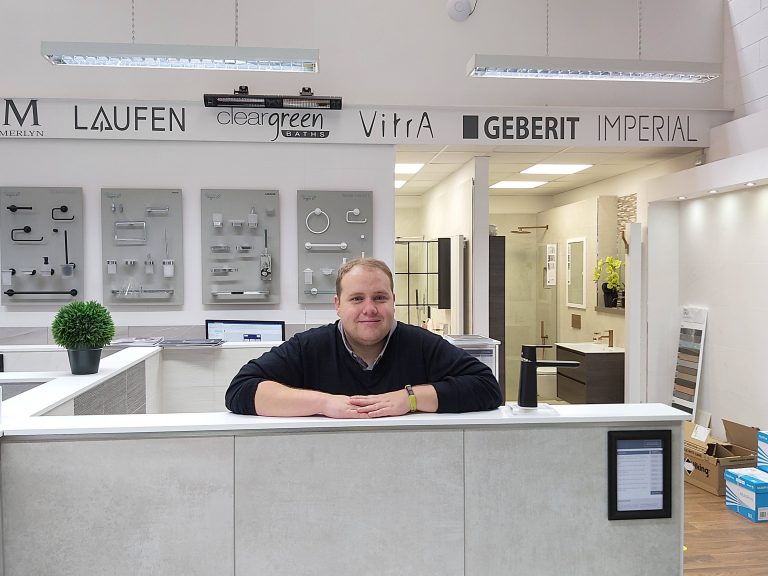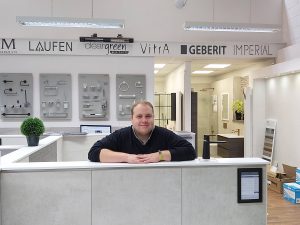 Sanctuary Bathrooms is targeting ambitious growth and further expansion online after recruiting the company's first ever digital marketing manager.
The Leeds-based company has seen its online revenues soar by 84% over the last two years, after investing in digital alongside traditional brick and mortar showroom sales, and is on course for further growth this year.
The family-owned business has now recruited Mark Fullilove, a former digital PR campaign manager at international digital marketing agency Search Laboratory, to lead its new in-house digital marketing offering.
His remit will include helping shape and deliver the cross-channel marketing strategy and activity, managing and leading on website changes and digital PR activities alongside the firm's existing agencies, as the company looks to expand online and across the UK.
Fullilove has already had existing experience of working with the brand while at Search Laboratory, alongside clients from across a variety of sectors.
He said: "Sanctuary Bathrooms is already a trusted name online in what is a hugely competitive sector, as well as having a strong regional presence.
"However, the company does not want to stand still and to do that it needs to take that next leap to become a nationally recognisable household name while staying true to its personal, family-friendly and personalised customer-focused roots.
"Digital is becoming an increasingly significant area and it is vital the business invests in this.
"Having worked with the brand, I know both the strengths and areas we need to target. With more people switching onto digital, social media and online shopping, we must look at improving the user experience and expanding our channel activities.
Director James Roberts said: "We had reached a point where it became clear that running the marketing would require another person; someone with experience in the sector and knowledge within our industry.
"I have known Mark professionally for over three years now, we have worked on many campaigns together and I knew his love for the brand. It just had to be Mark."
:::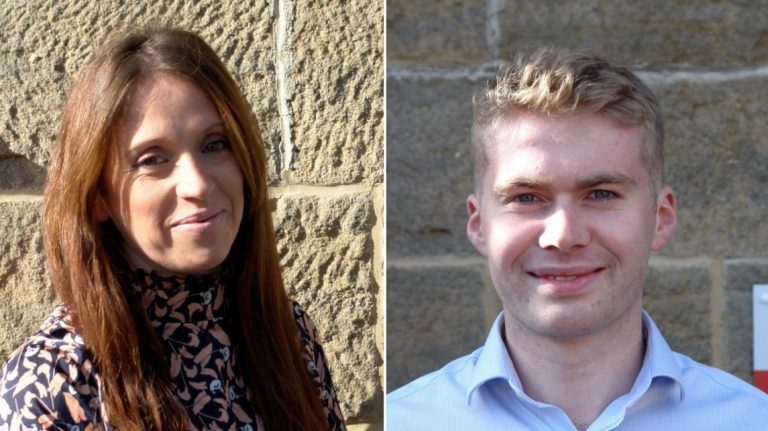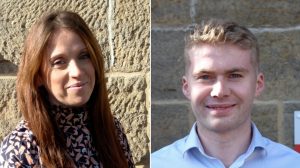 PR and marketing agency Allott and Associates Ltd is continuing its growth strategy with the appointment of a new client development specialist and a marketing assistant, both working out of the company's Yorkshire offices.
Despite the challenges posed by the pandemic and Brexit, the agency is winning contracts with its integrated marketing services both at home and abroad, leading to Kelly Donaghy joining the company to develop new business opportunities in Allotts' core markets and beyond.
And Ollie Heum has been recruited to assist with the digital needs of a growing customer base.
Donaghy brings with her significant experience in the manufacturing and food processing industries, and she was also a regular attendee at the PPMA showpiece event at NEC Birmingham, as well as Foodex and IFFA.
She said: "I am thrilled to join such a client-focused agency and I'm looking forward to playing my part in the future success of the business."
Heum has joined Allotts via the Government's apprenticeship scheme and is excited to bring his digital talents to the team.
He said: "I'm very happy to be here. Allotts is such a vibrant company it presents a great opportunity for me to further my career."
Managing director, Philip Allott, said: "I'm delighted to welcome Kelly and Ollie to Allotts; I'm confident that both will make valuable contributions to the ongoing success of the agency.
"Despite the challenges both at home and globally due to Covid-19, we continue to invest in all aspects of the business to deliver effective and fully integrated marketing campaigns, enabling our clients to continue winning new work in both good times and bad."