People: Jones Myers; Mills & Reeve; CPP Group; and more
Niche family law firm Jones Myers has further expanded its York office with the appointment of solicitor Lilly Grant.
Boosting the firm's growing team of specialist family lawyers, Grant specialises in divorce and separation, financial settlements and children arrangements.
Jones Myers York office is headed by partner Nicki Mitchell, a mediator and the first family solicitor to qualify as a collaborative family lawyer in York.
Mitchell said: "As our growth continues across our offices in York, Leeds and Harrogate, we are witnessing increased demand for our specialist matrimonial advice as the lockdown continues.
"Lilly is respected for adopting a sensible and thorough approach to cases and clients appreciate her understanding and caring manner. We wish her continued success as a valued member of our team."
Grant said: "Jones Myers has an excellent reputation in family law and its lawyers are leaders in their field. I am looking forward to being part of the team as the firm continues to go from strength to strength."
Additional recent appointments include senior family law executive Anna Sutcliffe who is also based in York and experienced family lawyer Debra Jackson, a specialist in cohabitation.
:::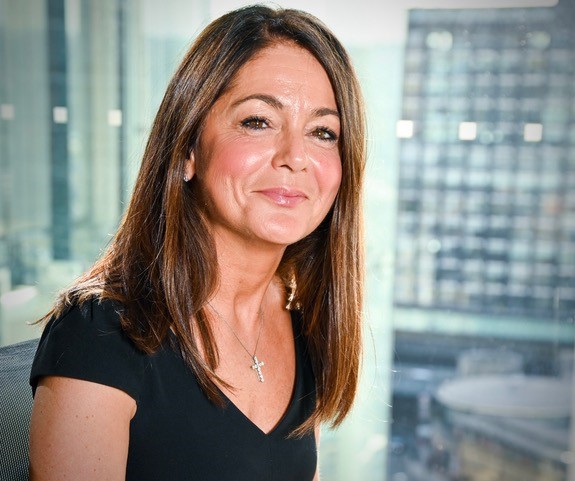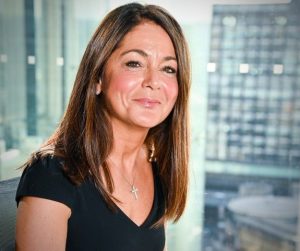 Leeds-based law firm Mills & Reeve has hired new corporate partner and cross-sector M&A specialist, Joanna Jowitt.
With significant mid-market transactional experience, including five years with City stalwart Slaughter and May and more recently with Pinsent Masons and Deloitte Legal, Jowitt has been leading domestic and international sellers and buyers on both local and cross-border transactions for more than 15 years.
She will be based predominantly in the national firm's Leeds office where her vast experience and sector-focused expertise will boost further its corporate offering and national profile.
Paul Johnson, partner and head of the Leeds corporate team, said: "This is an exciting time for the team, which has enjoyed rapid expansion in the last 12 months with principal associates Alex Kenworthy and Vanessa Walton re-locating to Leeds from East Anglia.
"The Leeds office now has four corporate and commercial partners with strength in depth to support them.
"This, allied with Mills & Reeve's national approach of working across teams and with a sector focus, gives us the resource to continue to build on the strong client and intermediary relationships we have established in the Yorkshire region."
Jowitt acts for a variety of businesses, including SMEs, private equity backed businesses, small local businesses and large PLCs.
Her portfolio at Deloitte has included leading on a number of significant M&A transactions across the value spectrum, concluding multi-jurisdictional debt reorganisations, and securing Deloitte Legal's first panel appointment with a leading insurance sector consolidator.
She added: "I've had an unbelievable ride at Deloitte Legal, but it is definitely a challenge to build an M&A practice in the shadow of audit independence.
"The sheer scope of my practice needs the strength offered by Mills and Reeve's firm-wide excellence.
"I've been on the other side a number of times in my career and it would be impossible to overstate the firm's practical and personable approach; something we all benefit from as lawyers and on which our clients rely."
:::
Leeds-based CPP Group, an international products and services business, has confirmed that David Morrison has joined its Board as a non-independent non-executive director.
He brings more than 35 years' experience of active engagement in both private and public companies.
In 1999, he founded Prospect Investment Management, which was responsible for making a range of investments on behalf of its clients, and in early stage companies including PayPoint Plc, Venture Production Plc and MessageLabs Group, of which he was chairman prior to its sale.
In addition to those companies, he has sat on the board of several private and public companies both in the UK and elsewhere.
He will operate in a non-independent capacity as a representative of Hamish Ogston, CPP's founder and largest shareholder, and will sit on the Board's Audit and Risk & Compliance Committees.
Sir Richard Lapthorne, CPP Group chairman, said: "I am very pleased to welcome someone of David's calibre to our Board and look forward to the contribution he will make.
"His extensive experience in corporate roles will give us valuable insight as we continue to grow our business across the world."
David Morrison, incoming non-executive director, said: "CPP Group has demonstrated a strong track record in adding considerable value to its business partners and their customers.
"This has included investing in, or acquiring, start-up ventures and helping them grow to become significant contributors to the Group's success.
"It is an exciting time for the business and I am looking forward to contributing to the Group's ongoing growth."
:::
AI and human behaviour specialist Scaled Insights is set to expand vital research into human behaviour related to the COVID-19 pandemic, with the appointment of a new associate.
The company, based at University of Leeds' innovation hub Nexus, analyses people's language construction, personality, attitudes and sentiment in order to devise communication and training models, which will trigger better response and engagement.
The team is to recruit an AI data scientist as part of the Knowledge Transfer Partnership (KTP) Scheme, run by Innovate UK.
The successful candidate will join the Scaled Insights team, working with the School of Computing at the University of Leeds, to develop and bring to market a leading-edge personalisation insights platform.
Barry Singleton, chief relationship officer at Scaled Insights, said: "Knowledge Transfer Partnerships are all about academia and industry collaborating to solve a strategic business challenge through expertise and new thinking.
"Our KTP Associate will take the lead on a ground-breaking project, which will determine the use of behavioural interventions, not only related to the current pandemic, but also more widely across the healthcare sector.
"We're discovering invaluable insights, for example, around people's adherence to medications and we're also looking closely at the many unconscious biases we have, related to people's ethnicity, gender and weight.
"We're looking forward to working in close partnership with the University and the Leeds Teaching Hospital Trust to further develop our analytics and insights into real life healthcare settings, helping to solve the real issues faced by patients, clinicians and providers."
Scaled Insight's new KTP Associate will be mentored by Dr Stuart Flint, associate professor of psychology at the University of Leeds and Scaled Insights company president and professor Vania Dimitrova, professor of human-centred artificial intelligence at the university's School of Computing.