Cycling boom powers growth and jobs at bike luggage manufacturer
Restrap, which has manufactured cycle luggage in Leeds for over a decade, has experienced such a steep rise in demand for products in the last six months it has doubled staff numbers and the size of its production capacity.
To keep pace with a 270% increase in orders the business expanded its Leeds workforce from 20 in April to 42 this month. It has benefited from a mass boom in cycling during the pandemic.
Started from the back bedroom of his family home in 2010 by teenage BMX enthusiast Nathan Hughes, Restrap exports its range of Leeds-made cycle luggage and panniers to 35 countries, as well as selling in the UK.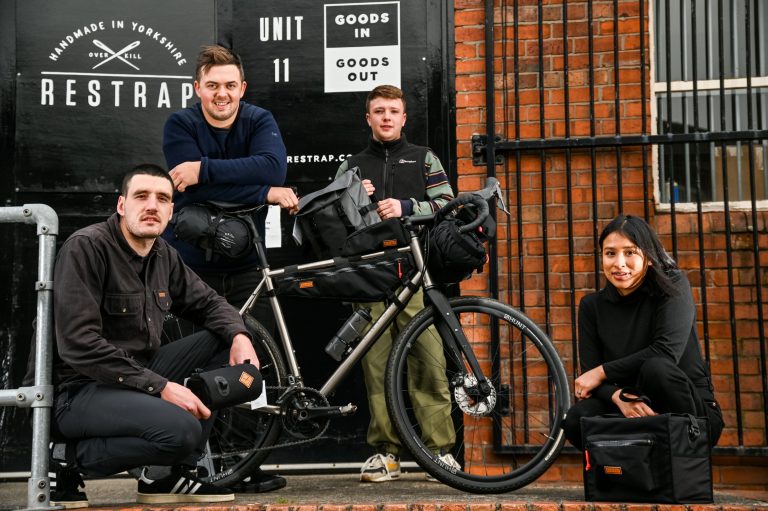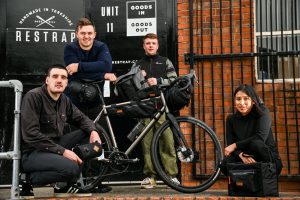 Over the last six months Restrap's output has surged from 20,000 units a year to 10,000 a month, leading the business to take on and train new employees, as well as introducing new shift patterns and longer working days.
Managing director, Nathan Hughes, said: "Covid has been a very complex situation for us. Upping production so dramatically in the midst of a pandemic was difficult to coordinate but we have achieved it thanks to our amazingly positive and flexible team who have been incredibly creative and pulled out all the stops to increase efficiencies.
"It has been excellent to be able to train young people as part of our recruitment drive and show them just how exciting the opportunities in Leeds' modern manufacturing sector really can be."
Restrap is taking part in this year's Leeds Manufacturing Festival, which launched this month and features a series of virtual events connecting school and college students from across the city with some of Leeds' most innovative manufacturers and engineering firms.
Tracey Dawson, managing director of Daletech Electronics and chair of the Leeds Manufacturing Festival, said: "Restrap is a great example of innovation and demonstrates the responsiveness of the city's manufacturing industry right now to the unprecedented challenges of 2020.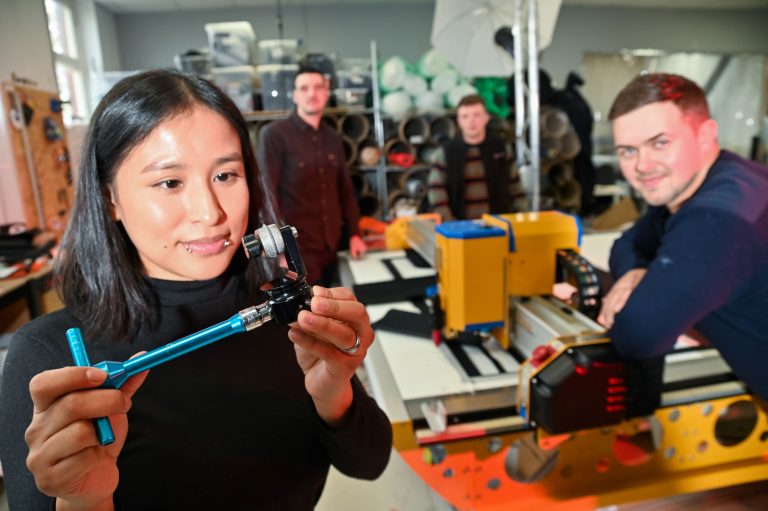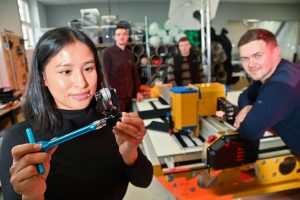 "The business is proof that we are a robust sector with some tremendous career options available right here in Leeds for young people."
Restrap has doubled its production teams from three to six since March and the firm's production hours have been extended to run from 7am to 11pm to meet the soaring demand for its range of ergonomically designed, waterproof bags that can be attached to any bike.
The company expects its turnover to double by 2023. Hughes added: "We are confident that as we continue to make new hires, creating opportunities for young people will be a key part of our growth strategy going forward."