Coronavirus business update: Latest news across Yorkshire
Heavenly Services, an independent funeral and mortuary service headquartered in Hull, has continued to support the local community following a £100,000 CBILS-backed investment from BEF.
The business began trading in 2017 and was set up to provide low-cost funeral services that everyone could afford.
Heavenly Services helps to cut the average cost of a funeral from over £4,000 to under £2,000. This is achieved by providing most of the services inhouse including the facilitation of funeral services.
Simon Woolston, founder and Peter Lancaster, director of the company, said: 'Consumers are increasingly more sophisticated and price sensitive.
"This is driving a change within the industry as families look for affordable options."
Heavenly Services has offices across Hull, Bridlington, and Scunthorpe, all of which are in economically challenged areas.
Keen to build on the success of their innovative approach the business had plans to open offices in Bradford and Leeds.
Faced with business disruption due to the lockdown, the company approached high street banks to secure funding to support the business through this unprecedented time.
Unable to secure support from these banks, they approached Mark Iley at BEF who delivered a £100,000 loan.
The loan enabled the business to open its Bradford office which helped create four new jobs with the possibility of creating more once the premises is fully up and running.
Lancaster said: 'Sunday Times columnist, Luke Johnson states that entrepreneurs do not get the backing from banks that they need. I couldn't agree more.
"We are indebted to Mark Iley of BEF who was able to see and understand the potential and complexities of producing a successful business model. We thank Mark and all the staff at BEF for their support.'
Iley said: "It was a pleasure to help this business in their expansion into Bradford. Together with our funding and the ambitious growth plans of the team at Funeral Support Service Hull, this business will go from strength to strength."
:::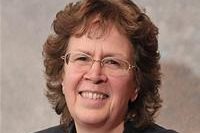 Leeds City Council says it will "do everything in its power" to help local businesses through the latest stage of the Covid-19 crisis.
Council leader Councillor Judith Blake said she felt "very deeply" for all those affected.
She added she was extremely concerned by the lack of extra funding support on offer for businesses in tier three areas.
She vowed to keep fighting for workers in hard-hit sectors such as hospitality and entertainment to get the assistance they need, both during the run-up to Christmas and beyond.
"I feel very deeply for people working in the hospitality and entertainment sectors who are affected by this," she said.
"I am also dismayed by the lack of additional funding for businesses – and others in their supply chain – in tier three areas.
"We will be impressing on ministers just how important the hospitality sector is to the city as a whole. This is a very challenging time and we all need to continue working together."
Cllr Blake said she was "very disappointed" by the decision to put Leeds into Tier 3 – the toughest level of restrictions – given the significant recent fall in infection rates in the city to 274 per 100,000 of the population.
But she added there was a "real chance" that, should infection rates continue to decline, then the city could move to less severe tier two restrictions when the decision is reviewed by the Government on December 16.
Under tier three rules, which currently cover all of West Yorkshire, South Yorkshire and the Humber, venues such as bars, pubs, cafes and restaurants must close, unless they are offering a takeaway service.
:::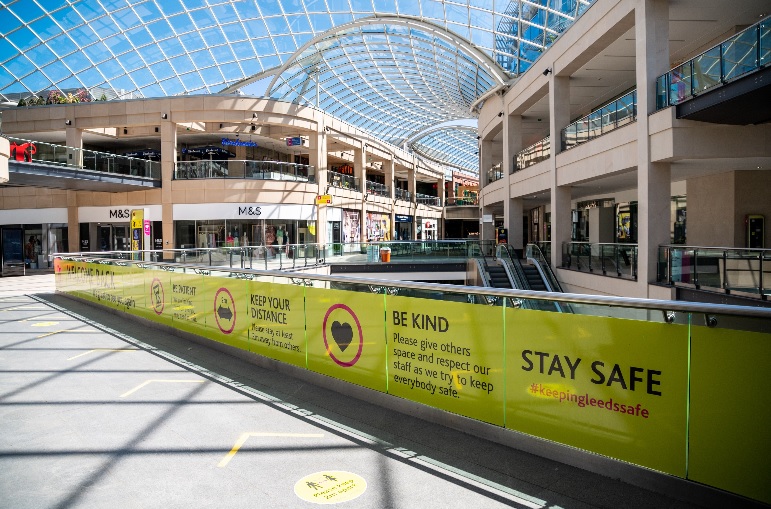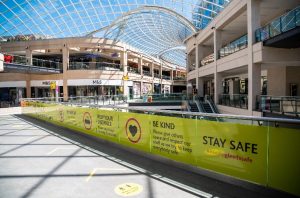 White Rose Shopping Centre and Trinity Leeds will be welcoming shoppers back to non-essential retail stores on 2 December.
Following the Government announcement this week, both centres are implementing additional health and safety measures alongside queue management systems.
The following measures will be in place:
Extended trading hours for some retailers to offer shoppers more choice when to visit
Monitoring and limiting capacity at the entrance to the centre and shops as required, to ensure social distancing can be maintained
The wearing of face coverings whilst inside the centre and shops will remain mandatory, and staff have been provided with masks
A one-way system will be in place to ensure social distancing can be maintained
Centre staff will be placed at each centre entrance to manage any queues
Social media updates will inform guests of the centre's capacity, to help customers plan their visit
Hand sanitiser points will continue to be located throughout the centre
David Maddison, centre director at Trinity Leeds, said: "Safety is our highest priority. We're working hard to ensure we adhere to all Government guidelines, and will be continuing to take a robust approach to cleanliness and hygiene.
"As well as the thorough cleaning of the centres, we will be carefully managing the capacity of the centres and individual stores, and masks will continue to be mandatory throughout.
"We will continue to update our website and social media platforms to keep guests up to date with store opening times and offers, along with the best time to visit the centre and our quietest times to shop."
Steven Foster, centre director at White Rose, added: "In the run up to Christmas, guests are also encouraged to visit the centres at quieter times – before midday, or after 5pm on weekdays – while some retailers will be trading for longer hours to meet demand while adhering to social distancing.
"While Christmas shopping will certainly be different this year, we want it to be as safe and enjoyable as possible."