Agency round-up: The Wonder Agency; Ascensor; Faith PR; and more
A Leeds-based digital agency set up in 2019 aims to double its turnover and introduce more people to the business next year.
The Wonder Agency provides expertise in digital marketing, website development and data analytics.
Steve Lee set up the company in September 2019 after leaving his previous job as head of data at Home Agency. He has worked on global digital marketing campaigns and specialises in data analytics.
He said: "We believe developing digital competence is the key to success.
"Now more than ever, businesses need to utilise technology to either better serve their customers or gain a competitive advantage in the market.
"We create digital solutions that drive growth and that future-proof our clients."
Six months after he founded the firm, partner Amy Williamson left her account manager role, also at Home, to join Wonder.
Having managed marketing channels for leading flights and hotel providers, she brings a unique perspective to Wonder.
She brings experience of working on national television and radio ads, digital media campaigns and web developments.
She said: "Building a new business is hard enough, let alone in a pandemic.
"We like to believe that now we've got through 2020 we can get through anything.
"We are excited to be able to offer integrated digital strategies that truly consider all channels. From advice on navigating this complex activity to ensuring brand consistency."
:::
Ascensor, a website and digital marketing agency, has completed its final stage audit and has received full certification for ISO 27001, an international standard covering information security management systems.
The achievement follows an independent two stage assessment of all aspects of Leeds-based Ascensor's data management and data security processes.
MD Andrew Firth said: "I'm very pleased that we have attained ISO 27001 full accreditation.
"This is the highest-level information security standard and demonstrates we have rigorous technical and management systems to control the processing of data, particularly Personally Identifiable Information.
"ISO 27001 accreditation is now required by many financial services firms and government agencies.
"Achieving full accreditation is an important credential in the procurement process for larger contracts and will give all Ascensor clients the reassurance that we're protecting theirs and their clients' data.
"Financial organisations and public sector agencies are increasingly adopting open networks, including e banking and increased access to personal data.
"So, they face new information security threats, including cyber-attacks, phishing and malware.
"As a key digital partner, we can demonstrate we have a fully certified information security management system to reduce the risks to customer and financial data, and customer privacy.
"The team at Ascensor has been working towards the ISO 27001 standard since 2018 and our data management processes are very mature, however achieving full accreditation is a vital part of our commercial strategy."
"ISO 27001 certification is not just about the technical measures that we have in place.
"It also shows we have robust business controls and management processes for all the information security threats that we have identified in our wide-ranging risk assessment.
"The requirements for certification also included our processes for managing our people, disaster recovery and business continuity, as well as physical access control in all areas of our building."
The certification caps a successful year for Ascensor, despite tough market conditions.
It recently announced 55% growth, for the second consecutive year, marking their best-ever results, with a turnover in excess of £1.5m.
2020 has also seen an increase in headcount from 19 to 30, together with the acquisition, in July, of Bradford based web design and app development business Webposse, and web hosting firm ClaretMedia LLP.
:::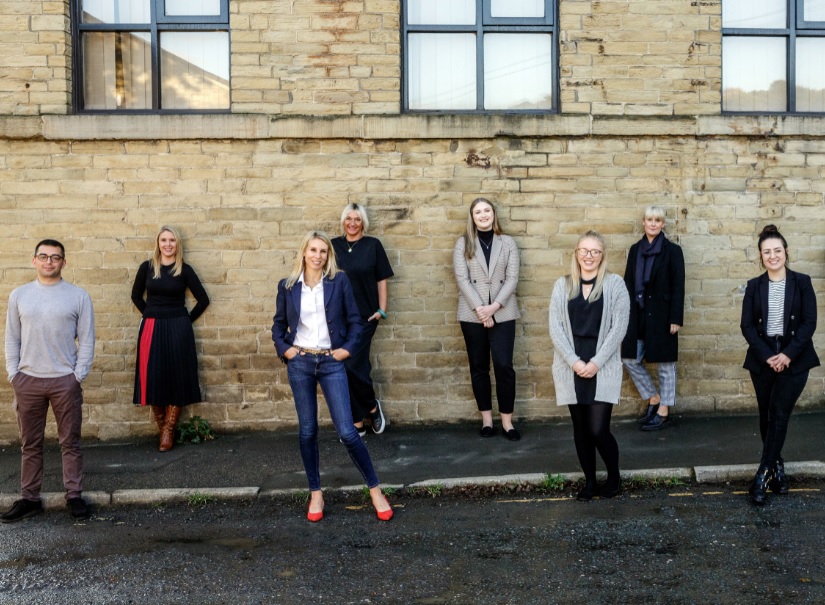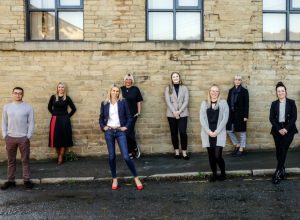 Brighouse-based communications agency Faith PR has been appointed by global marketplace specialist agency Venture Forge to raise its profile both locally and nationally following its record year.
Faith PR will handle the Halifax-based agency's media relations activity and content writing, aiming to increase overall brand awareness as well as raising the personal profile of founder and CEO Andrew Banks.
Founded in 2018 with the aim of helping ambitious brands drive global sales, Venture Forge is on an upward trajectory, with 2019 being a record year for the agency, having added 21 new brands to its client roster.
Venture Forge has recently repositioned to focus primarily on helping brands grow their sales across Amazon and other online marketplaces.
It has also strengthened its senior team with the appointment of COO Jonathan Newton, to support expansion plans.
Banks said: "We have worked with Stefanie and the team at Faith PR previously and were thrilled with the results.
"Following our record year of growth and recent repositioning we decided now was the ideal time to bring Faith PR on board to support us and help drive further continued growth.
"Faith's recent moves to strengthen its digital offering goes hand in hand with our growth ambitions as a marketplace agency and we're looking forward to working with the Faith team in the upcoming months."
Managing director of Faith PR, Stefanie Hopkins, added: "Working with Venture Forge is a fantastic win for Faith.
"Andrew and the rest of his team are all highly skilled and knowledgeable in the e-commerce retail marketplace arenas.
"With their ambitious growth plans it's an exciting time to be brought on board to help showcase Venture Forge's work."
:::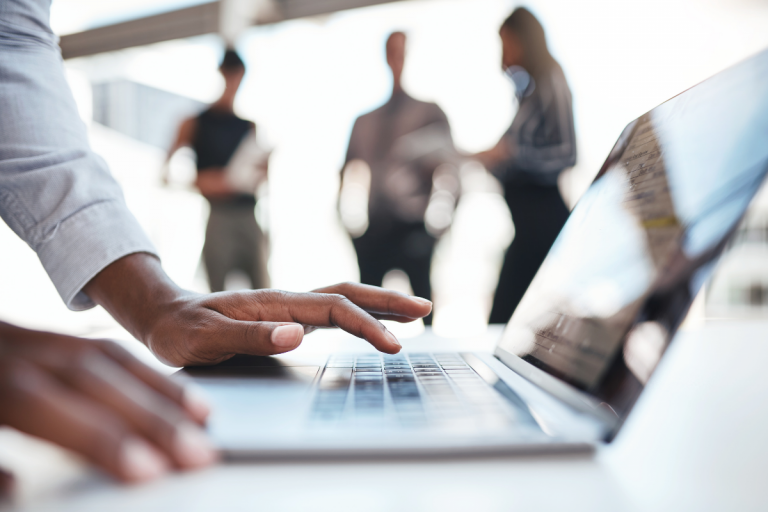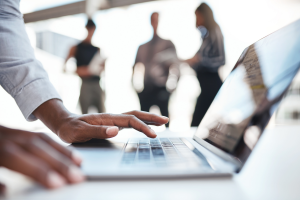 Secure technologies provider ISDM Solutions has unveiled a rebrand as well as a new website, designed and built by digital agency The SEO Works.
The SEO Works, working alongside branding partner Blunt Crayon, has created a completely new look for the business, and has also been chosen to manage organic and paid search strategies going forward.
The Sheffield-based agency will look to deliver growth through these organic and PPC approaches, helping to cement ISDM's place in the secure technology space (underpinned by ISDM's own technology partnerships with Cisco, Zoom, Pexip and Microsoft Teams).
Eamon Lenehan, chief marketing officer of ISDM Solutions, said: "We've been working closely with The SEO Works now for nearly 12 months on the full rebrand and website delivery and the whole team are delighted with the results.
"Their branding and web teams understood our brief and nailed the branding exercise to a tee, which we now expect the new website to promote very successfully."
Alex Hill, director at The SEO Works, added: "It's been a really great project so far, with still so much potential with the ensuing SEO and PPC projects.
"We're delighted with the branding and new website, but even more delighted that the  ISDM Solutions team are so pleased with the result."