Has 2020 exposed that the beer industry is broken?
Early into the first lockdown I caught up to with Ian Fozard the owner of the award-winning Rooster Brewery in Harrogate. During that conversation he spoke about the challenges the business and the industry faced.
I caught up with him again recently to talk about how two lockdowns and a tiered system had impacted the business and what impact it might have on the future of the beer industry.
"It's been a very, very strange eight months. When [lockdown] all started I felt we were looking at a black hole", he said.
In our previous interview he mentioned the investment the business made in 2019 in moving to a new site and launching a tap room.
"It was difficult to see how we would survive the process, but clearly we have survived.
"In fact it has been an educational time, and one of the things which has helped us, is the way lockdown one has changed peoples behaviours.
"From our point of view, we've had a shift in business mix and it's made us realise how little we made selling beer to pubs. Arguably the pub market is broken to smaller breweries because the big global and national breweries have it sewn up and have such economies of scale they can afford to sell beer really cheaply to the market."
Fozard explains as a result of that, "beer to pubs is not a big money maker" and pre-lockdown it was 75% of the firm's business – making it a market you can't as he puts it "walk away from".
However, with the forced closure of pubs, the brewery owner said the business may have sold less beer, but what it sold it did at a better margin.
This change came as the brewery adopted a direct to consumer model, starting with a "takeaway taproom" and then "beer in a bag" as well as cans and mini kegs which it can produce on its own site. In fact, he said profitability for volume of beer through lockdown was good.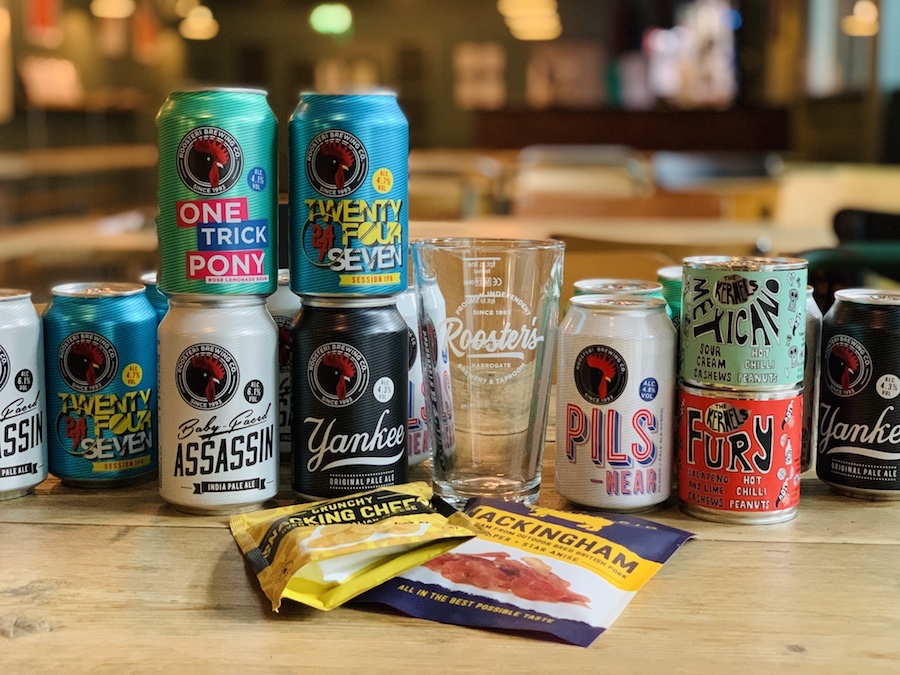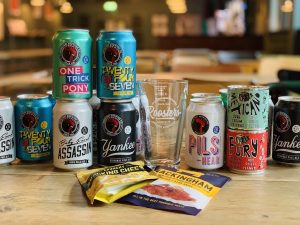 In fact the issue with the pub trade appears to be that the brewery is "lucky" if it gets £1 per pint, however if it can sell direct to consumers it can achieve more. And even when dealing with supermarkets – businesses which have equally savvy buyers as the pub trade – Fozard explains, if again they're "lucky" they'll get 80/90p per can, which still equates to a better margin for the business.
However, it's not just the margins that show the pub trade could be broken. Fozard explains how after the first lockdown there was an issue that was unique to the industry; suppliers were asked to bear the costs of restocking pubs. This he explains was the result of the tight hold of the industry by the global brands who were offering to restock pubs for free but meant that pubs expected and asked for the same from independent breweries.
"It's the only industry I know where the supplier was asked to bear the costs of restocking. You can't imagine that if a restaurant had a load of fresh meat that went out of date,  they'd go to the butcher and ask for free fillet steak!"
In fact, the other outdate issue is one which we discussed during our first chat over summer, the impact of beer duty. Back then Fozard, who is also the national chairman of the Society for Independent Brewers (SIBA), explained how the society was lobbying government for relief from beer duty.
He said this time that HMRC has put measures in place to help: "Beer duty is the highest cost brewers bare and HMRC have a 'time to pay' scheme in place now, so we're paying one month in arrears at present."
However at present he says there is a consultation on duty, which SIBA is responding to in order to ask for changes. He explains the way the system was structured in the Victorian times each product had a different rate, for instance producers pay less duty on cider than on beer, no matter the alcohol content. The current hope is for a system which looks to level the playing field.
As our conversation draws to a close and I ask about the future, Fozard perhaps sounds more hopefully than earlier this year.
"In 2021 we're hopeful of growing our export sales next year post-Brexit, we already export to Italy and little bit of Sweden but we've now appointed our first export director to help us achieve that.
"We also want to keep our foot in with the supermarkets and have quite a bit of new product development that has happened over the last two or three months which has just gone to the buyers, which will hopefully keep them interested. As it's important to remember they're under constant pressure. We're also optimistic that we can make inroads into the free trade next year as again this offers a better market than selling to pub companies (PubCos).
"Ultimately you've got to believe and if we can achieve even half of the growth we're hoping to achieve, then I'm convinced we'll come out of 2021 with a future!"
What's striking as our call comes to an end is that the beer industry is unlike any other, whether it's the challenges brought about by big PubCos, international brewers or complicated taxes, perhaps now's the time to address some of the issues. Ultimately, it's important to remember that right now the industry is two heads of a coin – there has probably never been a better time to be a beer fan, but perhaps never a tougher time to be a brewer!
As for Rooster I'm certain that it'll continue to win awards for its beer and I'm already looking forward to the next time I speak to them (hopefully over a pint Baby Faced Assassin in the taproom when restrictions lift) about the next steps for this company.