People: Vida Healthcare; LIBERTY Steel Group; Northern Max Accelerator; and more
Harrogate-based specialist dementia care provider Vida Healthcare has invested in its care offering with the appointment of a new registered home manager.
Clare Shuker has been promoted from house manager to registered home manager at one of Vida Healthcare's specialist care homes, Vida Hall.
She is responsible for the various specialist services available. In particular her role will see her manage care delivery to keep residents safe and well, and maintain the home's Outstanding Rating.
With over 20 years in the social care sector, Shuker brings significant experience to Vida Healthcare. Particular specialisms include dementia care, dignity in dying, and cardiology.
Her previous roles include senior carer, team leader, NVQ assessor, and most recently, practice nurse at Leeds West Clinical Commissioning Group (CCG).
Shuker said: "I'm delighted to be stepping up to my new role as registered home manager for Vida Hall.
"It's my passion to continue to provide an outstanding level of care to our residents and family members, particularly as we continue to experience the ongoing challenges of the pandemic."
Vida Healthcare employs over 400 people at its two care homes based in Yorkshire.
A third home is currently under construction and due to open in July, which will see the care provider expand its team further through a recruitment drive.
James Rycroft, managing director at Vida Healthcare, added: "We're always looking for talented people to support us in achieving our goal of providing high quality and effective care for vulnerable people.
"Clare's promotion is completely deserved and we're looking forward to seeing the impact she makes in her new role."
:::
LIBERTY Steel Group, part of Sanjeev Gupta's GFG Alliance, has strengthened its Board with the appointment of Denise Timns as an executive director and Monica Middleton as a non-executive director.
It continues South Yorkshire-based LIBERTY's efforts to broaden the expertise of its senior management team.
Timns is the chief human resources officer for GFG Alliance, having joined the group in March 2016.
She has over 20 years of experience in specialist and generalist HR roles, having been in senior HR positions within the commodity trading sector.
As part of her last global head of HR role she was based in Geneva and was responsible for an industrial/asset based subsidiary of one of the world's leading global commodities traders which had over 2,000 employees across more than 30 countries.
Middleton has 30 years' experience across a diverse range of blue chip companies and SMEs, helping to deliver impactful business, marketing and communications strategies.
Her focus over the past eight years has been on organisations which pursue a blend of financial, environmental and social imperatives, with her most recent executive position being UK managing director for Dutch international ESG investor, Oikocredit.
Alongside LIBERTY, she is currently a non-executive director for Cafédirect plc (also chair of their Guardian Share Company and its Remuneration & Nominations Committee); the Ethical Property Company plc (also chair of its Property Investment Committee); and UK Women in Social Finance.
She has also held executive roles at Dyson Electronics, BBDO and the BBC.
Sanjeev Gupta, Executive Chairman of GFG Alliance and LIBERTY Steel Group, said: "I am very pleased to welcome Denise and Monica onto the LIBERTY Steel Board.
"I have worked with Denise for many years as we have built LIBERTY into one of the world's leading steel companies, founded on a deep set of values.
"I welcome Monica to the company and expect her strong commercial and marketing background and expertise in driving environmental, social and governance change to bring huge value to the Board."
:::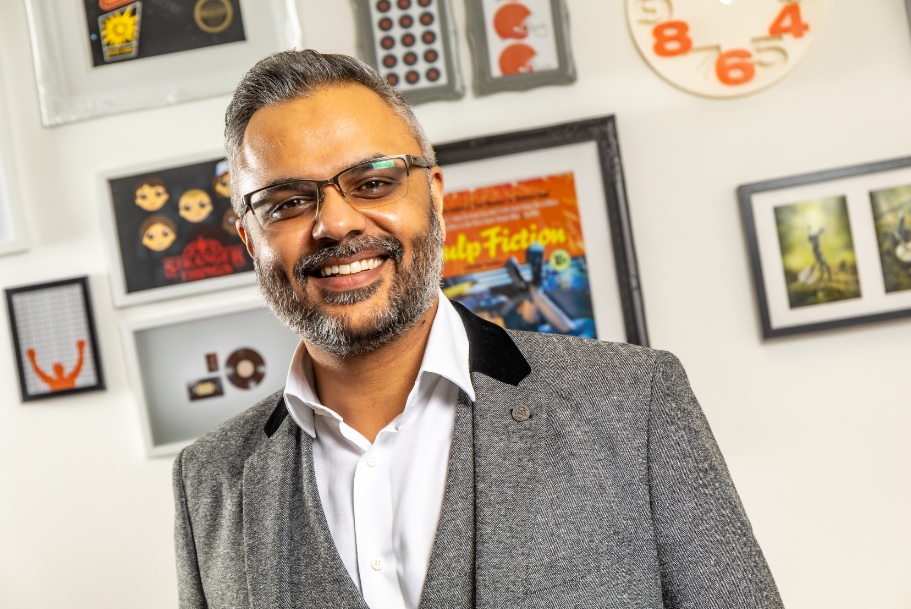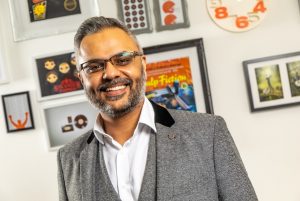 A digital marketing expert passionate about business is to help inspire the next generation of business leaders.
Jag Panesar, director of Bradford-based digital agency Xpand, has been appointed to two key roles to help young people achieve their business and career ambitions.
Inspired by his own grandfather's legacy, Jag will become a mentoring expert on Northern Max Accelerator, which is part of the Ad:Venture Programme, for local pre-start or new-start businesses with growth aspirations.
He will also join the Business Board for Careers Technical Education Partnership, a body which brings industry experts and educational providers together to help young people acquire the skills and experience they need to launch into their chosen career.
Panesar's grandfather Parkash Singh Panesar left India in the 1960s and made his home in the UK, with a young family and no money.
He worked hard and inspired his sons and grandchildren to go on and set up businesses which now employ hundreds of people.
Panesar said: "I am passionate about helping young people get a good start in their career, build long-term businesses and fulfil their potential.
"I set up Xpand in 2007 and over that time I've built up a great deal of knowledge and experience that I want to pass on. Every new business faces pitfalls and challenges but if I can help steer people around them – or through them – that will be my aim.
"My grandfather's achievements inspired me to start my own business and he made his mark on the world. If I can help others in some small way too that would be great."
He will work with pre-start businesses or those up to three years old on the Bradford-based Northern Max Accelerator.
Those taking part will receive expert mentoring for 10 weeks and, at the end of the process, will have the opportunity to pitch for investment.
As a board member of the CTE Partnership, also Bradford-based, Panesar will work with educators and offer industry expertise and strategic guidance to develop curriculum in the sector and support young people across the district.
He will also be an ambassador for the partnership's work with young people.
He added: "The pandemic has put the focus back on young people and their futures and we need to help them follow their dreams, be that in business for themselves or pursuing the career they've always wanted.
"As the UK recovers after the economic impact of Covid-19 we need lots of new and modern businesses with the ability to grow quickly, helping to restore the country's finances and provide the new jobs and employment opportunities we need to bounce back."
:::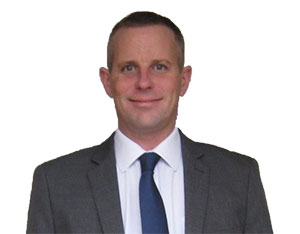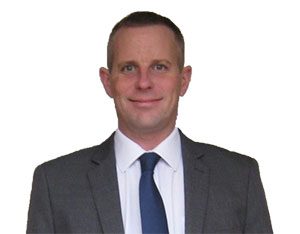 Bradford-headquartered Thorite, the UK's largest distributor of pneumatic and compressed air products and process systems, has appointed a new key account manager for Bradford.
James Crampton has extensive industry experience and a comprehensive engineering background.
He also boasts a wide product knowledge, so is well suited to understand the nature and breadth of the key industries served by Thorite.
Crampton lives in Barnsley and is an enthusiastic local historian with a particular focus on Barnsley Old Canal and the Second World War.
Alan Donkersley, Thorites sales director, said: "We are delighted to be able to welcome James to Thorite.
"He has extensive experience of the Bradford area, excellent customer skills and strong product knowledge and he will be a valuable asset as we go forward."