Agency roundup: Leuly PR; Spike; Fox Agency; and more
Leuly PR, a PR and communications agency, has added to its roster of new and diverse client wins after being appointed by online gaming and technology firm, By Gamers For Gamers (BGFG), based in Manchester.
The Yorkshire-based agency will be tasked with elevating the BGFG brand over the next three months in line with its ambition to become the go to place to work and thrive in the gaming technology sector.
In addition to brand awareness, the team at Leuly PR will implement a talent-attraction strategy and corporate brand awareness programme, as BGFG continues to experience high growth rates and demand for its services in the gaming technology industry.
Gemma Birbeck, CEO and founder of Leuly PR, said: "BGFG's momentum in the gaming world is exponential; and with this growth comes the need to acquire talent with a deep passion for the gaming technology sector; but to also be driven, loyal and fun-loving gaming-tech individuals who can speak to customers from all walks of life.
"The pandemic has resulted in a wealth of talent entering the pool and as a result, BGFG needs to define its corporate voice with what it can offer in terms of, not only in Corporate Social Responsibility (CSR), but job experience, resources, incremental support for personal and professional development, employee wellbeing, flexi work-life options etc.
"This is because 90% of employees consider the corporate and HR brand first when deciding on where to work."
Andrew Kirkcaldy, cofounder of BGFG, adds: "We know we can rely on Gemma and her team at Leuly PR to help cultivate our growth as a company where employees want to work, as well as supporting the ongoing initiative to grow the BGFG brand as we've worked with her on short-term projects in the past.
"We are determined to lead by example and operate fluidly in a digital world.
"This means we want to attract talent from around the world, adding to our culture and giving our customers that worldly perspective when investing their money in gaming technology products."
:::
Leeds-based digital marketing agency Spike has been appointed by Optionis Group to conduct technical audits on its core websites.
Optionis is a provider of accountancy, tax and umbrella employment solutions to contractors and small businesses.
Based in Warrington the business has previously been listed as a Top Track 250 company by the Sunday Times and just last year was named as one of the top 10 Apprenticeship employers in the UK.
Spike will be responsible for technical audits of its client-facing websites, and strategic direction to accelerate growth in the organic channel, providing strategies to maximise online visibility.
Dan Holmes, SEO Manager at Optionis Group, said: "We've been working hard on our new strategy to deliver increased market share across a series of our core client-facing brands, which include SJD Accountancy, Nixon Williams, Parasol and First Freelance.
"The team at Spike demonstrated a real specialism for technical SEO and we feel they'll be a great partner as we look to deliver on our future growth ambitions."
Steve Bailey, head of technical SEO at Spike, said: "Optionis Group has some great organic foundations but also understands that they can do even more through the channel.
"We've been brought in to work alongside their in-house teams to ensure their sites are technically excellent and maximise their opportunities for organic growth."
Director of Spike, Duncan Colman, said: "We are looking forward to working closely with Optionis Group, who are a genuine market-leader and a key player in the contractor accountant space.
"Our technical SEO team has observed trends in this space so the opportunity to get involved with improving performance for Optionis Group is amazing."
Spike has also recently expanded its own team with three new additions; creative content executive, Giorgia Biolchini, paid media executive, Joe Fanthorpe, and outreach & digital PR executive, Beatrice Mills.
:::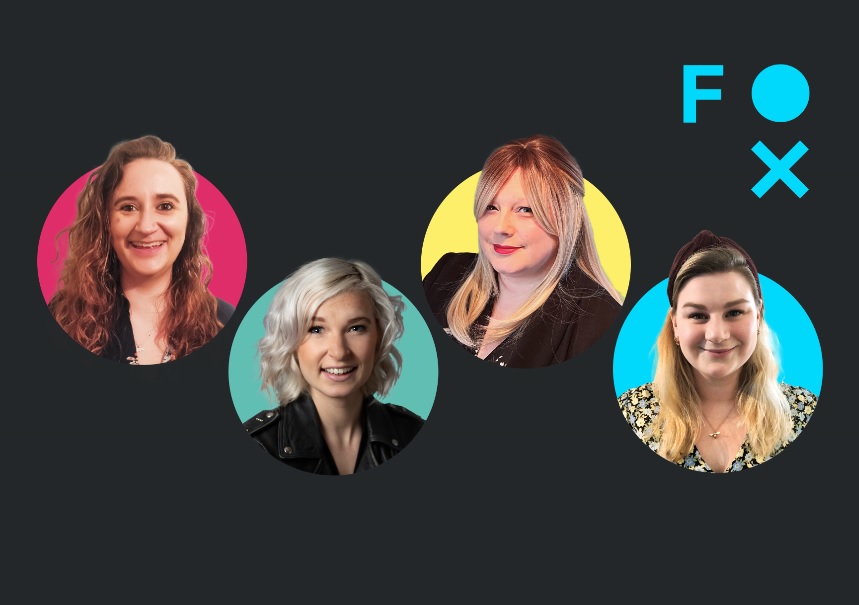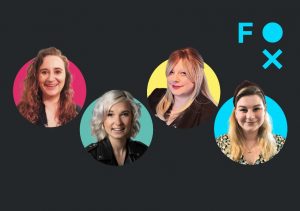 B2B technology marketing specialist, Fox Agency, has appointed four new team members following new account wins and continued growth.
The Leeds-based agency welcomes a digital strategist, a senior account manager, a content and PR executive and an event producer to the team to assist with multiple new projects from current clients as well as the new business.
Zoey Woodward joins as event producer and will manage the increasing number of virtual events Fox Agency is handling.
She brings over ten years' experience in project managing and delivering high-quality events around the world.
Woodward previously held internal communications and event management roles at IT solutions provider Trustmarque (part of Capita plc) and Currency Research.
Jennifer Brennan joins as digital strategist and will work with the head of digital to build the digital portfolio for Fox Agency's clients.
She will implement and run digital strategy across social, search and other channels to deliver a connected media strategy for client campaigns.
Brennan has worked with clients including Ford, Cancer Research UK, The Harley Medical Group, Transport for Greater Manchester and Tate Liverpool.
Stephanie Harrison has joined Fox Agency's client services team as senior account manager.
She was previously a senior account manager at customer experience specialists MullenLowe Open, working with clients such as Etihad and Danone and most notably Eurosport Player on its Winter Olympics campaign.
Harrison has also held roles at several marketing agencies including TMW Unlimited where alongside campaign management she embedded Infiniti's EU Adobe Marketing Suite integration.
Chloe Murray joins as content and PR executive. She will support the PR and content team on accounts including Alcatel-Lucent Enterprise and EW Group in addition to managing Fox Agency's social presence and the ClientSide podcast.
Al Fox, director at Fox Agency, said: "Obviously, there were challenges to overcome in 2020, but we adapted and are back on track to hit our turnover target of £10m within three years.
"Our global B2B tech focus has been crucial to this and we are seeing significant growth in this area.
"Thankfully, we've found four superstars all with their own specialisms to help us deliver on our ever-busy schedule."
:::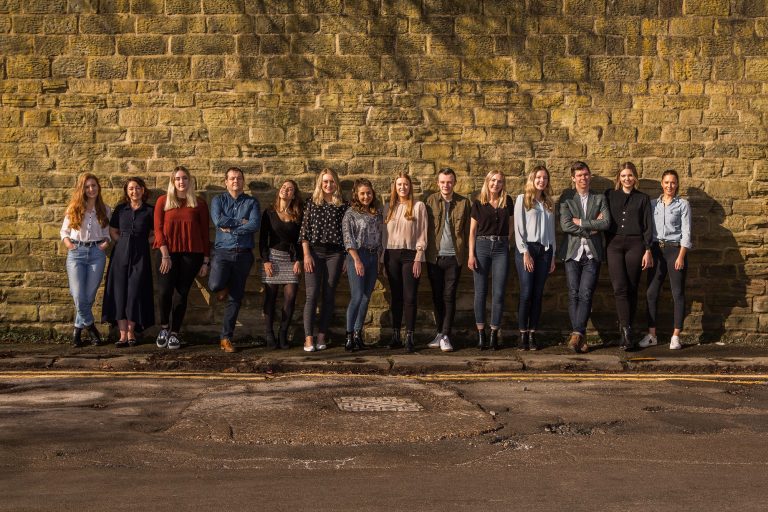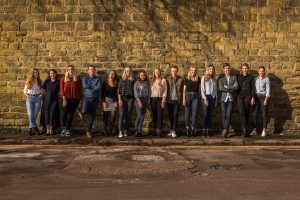 Leeds-based integrated communications agency, Prohibition, has been appointed to instigate a PR programme for the UK's largest independent online learning provider, The Skills Network.
Prohibition will be working with the Yorkshire-based online learning provider to raise its brand awareness, profiling it as an industry leader within the B2B and B2C sectors.
The Skills Network supplies online learning courses, staff training and apprenticeship programmes to businesses such as G4S, Thomson Reuters and the Trades Union Congress (TUC).
Chris Norton, founder and managing director of Prohibition, said: "This brief plays perfectly to our experience from years of working across the education sector. We're really excited to be supporting The Skills Network team at a time when their business is rapidly expanding.
"The business world as we know it has changed drastically in the past year, and so has the need for upskilling and reskilling staff.
"Online learning has entered a kind of renaissance and thousands more companies are using it to improve the effectiveness of their teams from their own homes.
"We are going to help grow the brand beyond the education and skills sectors and into the more mainstream business environment."
Kyle Fedyszyn, head of marketing at The Skills Network, added: "We were very impressed with Prohibition's knowledge of this sector and their extensive experience working with universities, colleges and training providers – the team are enthusiastic and understand our brand perfectly.
"We're really pleased to bring Prohibition on board and look forward to building a long-term partnership whilst the business continues to thrive."