Opticians and audiologists group focuses on three more acquisitions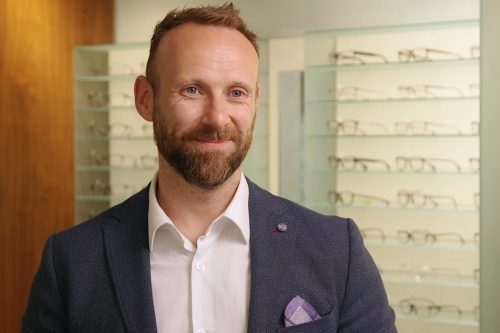 Leeds-based Bayfields Opticians and Audiologists has completed three acquisitions, as part of a growth strategy to more than double in size by 2023.
The independent opticians and audiologists group, which is backed by UK investor BGF, has acquired two practices in Knaresborough, North Yorkshire, and one in London.
The triple deal activity brings the number of nationwide practices within the group to 22 – in line with its aim to grow to 30 by the end of 2021 and 40 by 2023.
As part of the transactions, Darryl Taylor Optometrists and Samantha Parker Opticians – both in Knaresborough – will be merged together to form one practice.
Darryl Taylor will retire from his role, with the clients moving across to Samantha Parker.
She has decided to hand over the management reins, allowing her to return to an operational role as an optometrist.
As with all three practices, Bayfields will introduce audiology to the suite of services, while allowing Samantha Parker Opticians to run under its current name for an interim period, before undergoing a rebrand later this month.
In addition, Bayfields has acquired E Aves Opticians in South Woodford. Its team will remain in place, with the owner retiring. The practice will be rebranded in due course.
Royston Bayfield, founder and CEO of Bayfields Opticians and Audiologists, said: "We're delighted to welcome all three businesses into the Bayfields family.
"Each practice closely aligns with our overall aim to be an integral part of the local community – taking the time to understand every client's personal and family circumstances, which is reflected in the importance we place on our client journey.
"We intend to harness the trust and brand recognition that each practice has worked hard to build up, while adding additional services and expanding the team, where we see fit."
In March 2020, BGF invested in Bayfields to support the group's organic growth – including further roll-out of its audiology services – as well as its ambitious acquisition strategy.
Chris Boyes, an investor at BGF, said: "The potential for growth in this market is significant and Bayfields has all the attributes to seize that opportunity and achieve its ambition to double in size by 2023.
"However, growth very much depends on identifying businesses that have the right people in place, have a similar ethos and values, while aligning with what Bayfields is all about – the local community.
"This is not a numbers game for the business; those determining factors are key to achieving growth through acquisition and the three deals demonstrate that in abundance."