Waterfront offices bought by fifth-generation family business
A modern office development in Hull is to become home to one of the city's oldest and best-known companies.
JR Rix & Sons Ltd has acquired Two Humber Quays, a five-storey, grade A office building on the city's waterfront, for an undisclosed sum.
The company, whose roots in Hull date back to the early 1880s, will move from its current base in Spyvee Street to Two Humber Quays later this year, taking over the ground floor and parts of the second and third floors.
It will join current occupiers RSM UK, Barclays Commercial, BCD Travel, and design and fit-out specialists Chameleon Business Interiors, all of whom will remain in the building after the buyout.
Rory Clarke, managing director of JR Rix & Sons, said the new HQ would enable the business to ensure its culture and family values would continue to underpin everything it does.
The fifth-generation business is owned by the Rix family and has a history stretching back more than 140 years in the city.
Clarke said: "Although COVID has facilitated effective home working, we believe things will eventually return to a more normal way of doing business. For us, a well-designed office space is central to that.
"The office is the heart of a company and the culture, its soul. Culture, which is very important to the Rix Group, is created and strengthened by having people working together in teams, which is very difficult to replicate when everyone works remotely.
"Because of this, we see this acquisition as an investment in our business, an investment in our people and a vote of confidence in the future of our great city, Hull."
The firm acquired the building from former owners Colsilverbird A SARL, a Luxembourg investment company.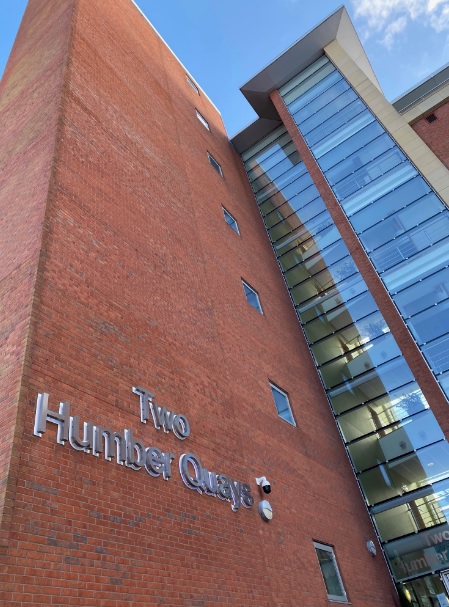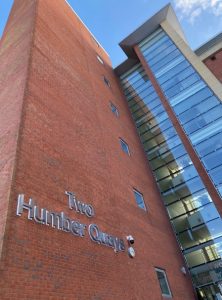 Clarke added: "The business has expanded significantly over recent years and we have outgrown our base in Spyvee Street.
"Two Humber Quays is a beautiful, modern office development which provides the perfect alternative. It will enable us to comfortably accommodate all of our current staff and provides room for future growth.
"But the real draw is the location. The biggest attraction is being on the water's edge and adjacent to the marina where we will have the best views in the city."
JR Rix & Sons was advised by Steve Carrick of Carrick Real Estate, Dave Garness of Garness Jones, and Glenn Craft and Sophie Wheeldon of Rollits Solicitors while securing the deal. Knight Frank and TT&G Partners acted for the seller.