Agency round-up: Boutique; Modo25; North PR; and more
Leeds-based channel marketing agency, Boutique, is launching a brand-new sister agency that specialises in promoting music artists and events.
Off The Hook will deliver publicity, marketing and branding campaigns to bands, individual artists and brands across the world.
Offering a variety of services that are tailored to suit the artist's needs, Off The Hook will comprise a team of marketing experts with several years of music industry experience.
The agency is building a growing roster of global talent, ranging from festival favourites Gentleman's Dub Club to dance music icons The Freestyler's and local Leeds band Venus Grrrls.
Boutique and Off The Hook managing director, Simon Bollon, added: "We've been steadily growing our client roster and expertise in the music sector for some months and despite lockdown and the impact on the industry, we've seen good growth.
"Now felt like the right time to segment that client base into a stand-alone agency, with Off The Hook a direct result of recognising a market opportunity to promote artists we believe in and provide specialist marketing services focused solely on the music industry."
:::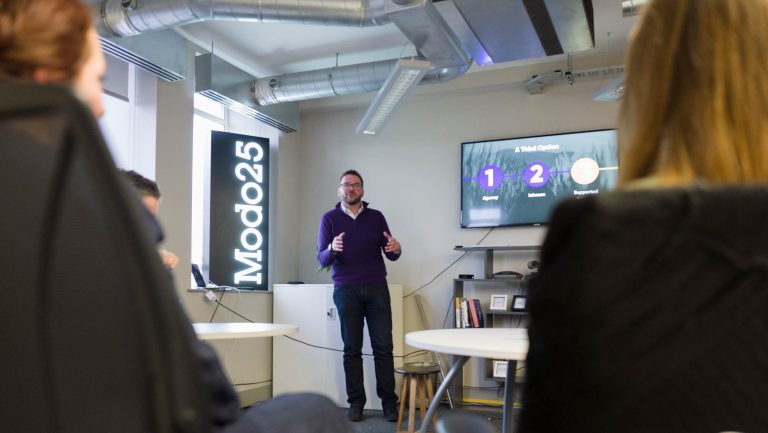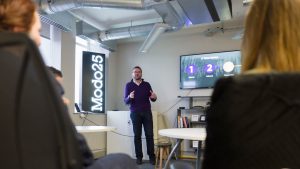 Digital marketing provider, Modo25, has been successful in securing ongoing digital marketing support for life and health insurance expert, iam|INSURED.
Its specialists will be providing the iam|INSURED team with PPC management as well as paid search and social.
They will also be providing some technical SEO services and have so far created an engaged keyword strategy.
Associate director of performance marketing at Leeds-based Modo25, Daniel Akers, said he is looking forward to the collaboration.
He added: "We're thrilled to be working with iam|INSURED. Their current digital marketing strategies are working really well, and we're excited to be providing support and training for their inhouse team going forwards."
Daniel Sharpe-Szunko, managing director of iam|FINANCIAL, said: "Having worked with many digital agencies over my 20-year career running businesses, I know how critical finding the right partner is.
"Digital marketing is even more important for us as at iam|INSURED as we're working with people who have very specific needs and requirements based on their health, occupation or activity.
"Reputation and outstanding service is essential for any business which is something that we know we have in common the Modo25 team.
"I immediately got the impression that this agency is passionate about business and clearly has a specialist understanding of PPC, SEO and website optimisation."
:::
Specialist food and drink consultancy, North PR, is celebrating its third year in business as it adds two more clients to its roster.
It has won retained business with SENTZ, a hard-seltzer drinks brand, and DeliVita, a Yorkshire manufacturer of premium hand-crafted wood-fired ovens.
Leeds-based North PR has also expanded its North Collective of food & drink consultants with the addition of Danielle Tingey who is supporting across the agencies' clients.
She has more than 15 years' experience working at a senior level in PR agencies including 14 years at Beattie Communications.
She brings a wealth of creative expertise across the retail and lifestyle sectors and is adept at delivering communication campaigns which bolster customer awareness and lock-down loyalty.
SENTZ is a London-based drinks brand which is launching the UK's first 100% natural hard seltzer with added minerals to the burgeoning mindful drinking sector.
North PR is supporting the brand with an extensive trade, consumer and influencer launch programme in a bid to boost listings and drive brand reputation.
Xavier Warburton, SENTZ founder said: "North PR's previous drinks experience shone a light on its strong network and capabilities to help us launch and build a positive reputation for SENTZ.
"I really value the senior level expertise we are given from the team. Vickie's personal touch goes a long way."
DeliVita is a young British brand that designs and manufactures premium hand-crafted wood fired ovens.
The business hand-builds its ovens in Pudsey and has seen sales of its premium ovens double in the last year as people look to make the most of their home outdoor space.
North PR will be supporting their NPD programme through high-end consumer lifestyle media and business press.
Vickie Rogerson, founder and managing director, North PR, said: "It's been a tough year for food and drink businesses, but these challenges have also sparked some amazing innovations and our two new clients are true pioneers in their sectors.
"We have some exciting plans for 2021 and we're glad that Danielle Tingey is coming along for the ride, she has already made a positive impact on our client's campaigns.
"I am proud we can continue to attract such trailblazing food & drink clients, it certainly makes our life more fun, and delicious!"
:::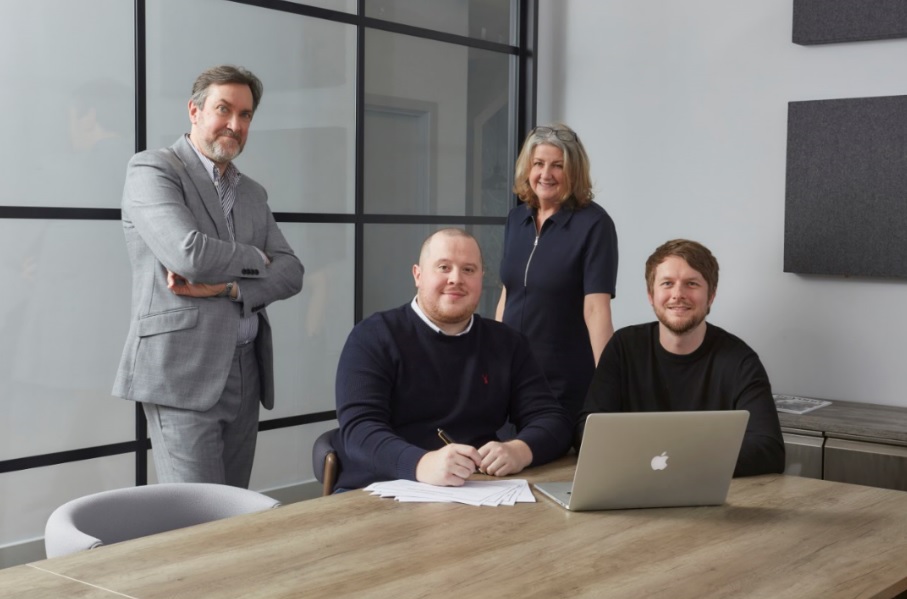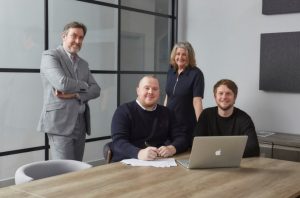 Our Agency, which was founded in 2007 by former Yorkshire Post sales director, Ian Winterbottom, has appointed two new board directors as the organisation sharpens its digital focus to meet increasing client demand.
It has also relocated its offices from Wakefield to Leeds, to harness its strong digital sector.
The full-service agency, with clients including Yorkshire Sport Foundation, Bridge Homes, WYCA, We Are Wakefield, Liebherr, The Mayor of London's Office and The Sun Newspaper, has promoted Michael Robinson to digital director and appointed Ashley Hollinworth as technical director.
Robinson, with 20 years' experience, has been instrumental in growing Our Agency's digital offering since he joined eight years ago.
He will continue to play a pivotal role in ensuring the agency remains at the forefront of digital, creative web development, while providing clients with motion graphics, animation, user experience design and modern digital brand identities.
Hollinworth joins Robinson, as well as Ian and Lanie Green on the board. Prior to joining Our Agency, Hollinworth was head of digital at direct marketing and production services agency, Telescope.
In his new role, he will be responsible for providing clients with automated digital marketing to drive return on investment and develop bespoke systems to help clients convert to a digital workflow.
Ian Green, founder and managing director of Our Agency, said: "Demand for innovative, results-driven digital services has accelerated over the past year.
"Michael has successfully led the agency's digital approach and laid a strong foundation to build upon. The talent and passion he's demonstrated at Our Agency has placed us at the forefront of web development and design, and he rightly deserves a place on the board.
"Ashley's appointment further bolsters our team and is a significant part of our digital growth strategy, as too is our move to Leeds.
"I'm excited to be working with them both as they support our clients and solve their digital challenges."