Historic textile business secures six figure sales in China
X

Register for free to receive latest news stories direct to your inbox
Register
Sales worth more than £120,000 have been won in China during the last four months by a North Yorkshire textile industry supplier.
Skipton-based family business, Brooksbank Industries, which manufactures wool combing machine accessories, mainly aprons and brushes, secured this business after being helped by overseas trade specialist, Chamber International.
The company won 19 new orders, including from eight new customers, after advice from Chamber International's China specialists – senior associate, Matthew Grandage and Michelle Wang.
Chamber International's team researched potential new sales agents in China, so Brooksbank Industries could appoint a new partner in the country, its biggest overseas market.
Brooksbank Industries sales and marketing executive, Alexander Field, said: "60% of our exports go to China but we felt we could do better. We needed a new agent to expand our presence and improve our relationship with textile combing mills.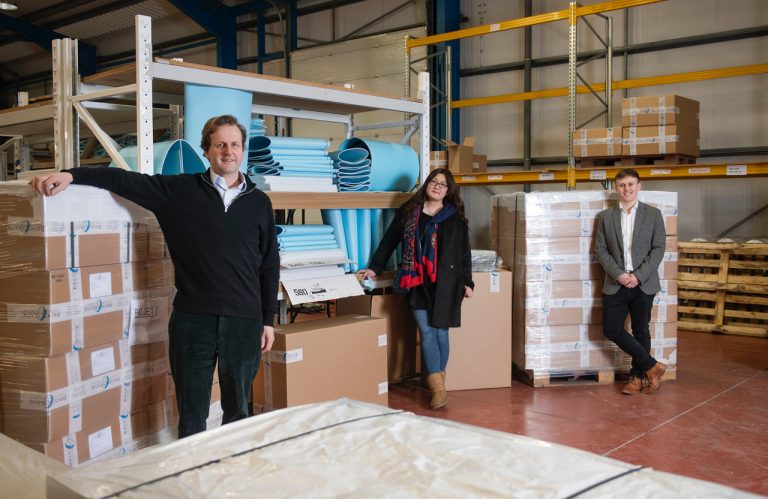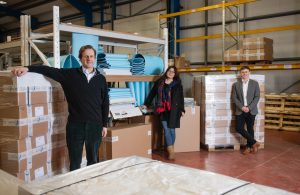 "Matthew and Michelle provided a long list of potential agents. They then completed background checks on shortlisted businesses with further help on first contact and interviewing.
"This led to us appointing AZ International, which we would never have found without them.
"Wool combing has been in recession for 18 months, worsened recently due to Covid-19 and, like many others, we have seen declining sales.
"Finding a new agent and developing a new sales strategy has allowed us to win new orders and create better relationships with our biggest customers, which are mainly near Shanghai, in the Suzho and Zhangjiagang region.
"We aim to win new customers and provide an excellent service to existing ones to generate repeat sales and grow the business.
"Matthew and Michelle's knowledge and help was invaluable. Matthew's knowledge of Chinese business and culture was exceptional and both his and Michelle's Mandarin skills massively benefited the entire process."
Chamber International also managed the creation of a Chinese-language website, built by digital marketing specialists, Regroup China, to make Brooksbank Industries' brand, product range, and new partnership with Shanghai-based AZ International more visible and informative for Chinese customers.
Brooksbank Industries was founded in 1870 by Jonathan Brooksbank, great, great grandfather of current managing director, Robert Brooksbank.
The business initially made leather consumables for the textile industry before switching, more than 30 years ago, to synthetic aprons and brushes, which are important for the manufacturing of wool fabric for high-end clothing.
The company also exports to Thailand, Spain, Poland, Czech Republic, and Uruguay.
Grandage said: "As a result of being hosted in Hong Kong, the new brooksbank.cn website gives users in China the fast page-opening speeds they expect from domestically-hosted sites, and which most foreign domains fall far short of, because of the throttling effect of China's infamous 'Great Firewall.'
"We are pleased that it is helping the company win such valuable orders."