Conservatives name mayoral candidate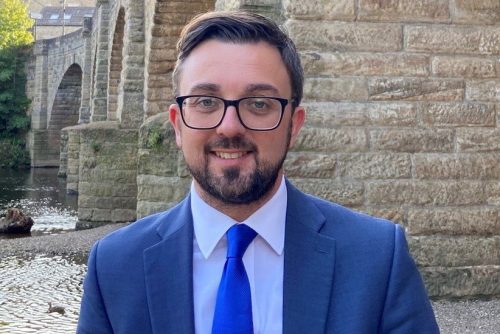 It is almost 12 months since Rishi Sunak in his first budget as Chancellor announced that devolution would come to West Yorkshire.
The announcement follows years of wrangling over the geography a deal would cover, but now with only 73 days until the polling day for the first West Yorkshire metro mayor – 6 May- the Conservative Party has now confirmed its candidate.
Leeds city councillor, Matt Robinson has been selected by the party. He will join Labour's Tracy Brabin and the Liberal Democrats' Stewart Golton (also a Leeds councillor) alongside Rob Buxon from the Yorkshire Part and Andrew Cooper from the Green Party on the ballot card.
Robinson has served as a councillor for the last decade, representing the Harewood ward and following the decision by party members to name him as the candidate said, "Becoming the first West Yorkshire Mayor is a massive job".
Adding that it comes with both "huge opportunities and responsibilities" and his priority would be the region's economic recovery alongside improving community safety and a connected public transport system.
Robinson also said: "We can see how successful Conservative mayors have been across the country in the likes of the West Midlands and Tees Valley and I am confident, if elected, I can ensure people living in West Yorkshire reap the benefits of this devolution programme.
"People across West Yorkshire have watched as other parts of the country have been improved by having a mayor and I will work to make sure we don't miss out."