PE backed glazing and facades group is launched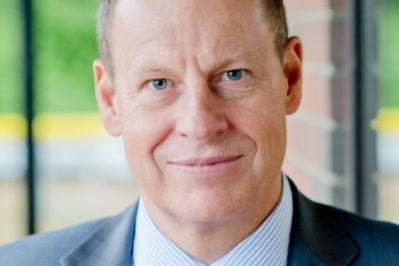 A private equity backed business group has been launched to create a new force in the design, manufacture and installation of architectural glazing and façade systems in the UK and Ireland.
The Clarison Group brings together four companies in the façade industry, Alucraft Limited, Alucraft Systems Limited, Williaam Cox and EAG.
Alucraft Limited and Williaam Cox are based in Ireland and Alucraft Systems and EAG in the UK.
The Group is majority owned by Elaghmore, a UK-based private equity fund, which acquired the Alucraft and Williaam Cox businesses in 2018 and EAG in 2019.
The combined group has over 400 employees and operates from six locations throughout the UK and Ireland, including Rotherham, Tamworth, Cannock, Mildenhall, Attleborough and Dublin with additional employed design teams based in Spain, Poland and the Philippines.
In 2020 Elaghmore supported Alucraft to acquire an additional 32,300 sq ft manufacturing facility in Rotherham.
Two new executive appointments have been made to lead the Group's future growth: Mark Oliver has been appointed to the new role of Group Chief Executive Officer (CEO) and Ronnie Mills has been made managing director of Alucraft Ltd based in Dublin.
Oliver said: "I am delighted to have joined the business to lead the newly formed Clarison Group.
"The Clarison name combines the words clarity and vision. It embodies the purpose of the Group and complements our market leading Alucraft, EAG, and Williaam Cox brands.
"As a Group, we have the expertise, scale and experience to be a leading powerhouse in the design, manufacture and installation of façade systems for the built environment across the UK and Ireland."
Mills added: "There are exciting times ahead with the formation of The Clarison Group and I'm delighted to have been given the opportunity to be part of it within Alucraft.
"There is an impressive depth and breadth of knowledge within the Group which, when coupled with the facilities and technology available at the various manufacturing plants, will provide our clients with a world class service and an innovative solution for their projects.
"We bring construction expertise together with lean manufacturing processes that delivers in this highly technically area of building facades."
Each of the companies in the Group offers full design and build solutions with vertically integrated in house design, valued supply chain partners, local manufacturing and directly managed installation teams.
And with 100 design & engineering experts the Group has a core competence in offering innovative designs and value engineered solutions.
Andy Ducker, co-founder, Elaghmore Partners, said: "The formal launch of The Clarison Group today creates a new force in the UK and Ireland facades industry.
"The Group already has a strong new business pipeline, and we expect to employ more people as we grow over the coming years.
"As always, we will continuously strive to offer our customers the best service and quality with ongoing investment in people, technology and processes."