Agency roundup: Thompson; Harris Creative; Brand8 PR; and more

Leeds-based digital design and branding agency has Thompson confirmed its expertise in the health and wellbeing sectors with three important new business wins.
It follows a series of major projects previously completed for healthcare-focused clients including NHS Digital, NHS England, sexual health charity Brook and mental health charity Mind.
The three new projects include, The Global Business Collaboration for Better Workplace Mental Health, a web design and build for a new global business initiative promoting mental health in the workplace.
The agency was also hired for to carry out brand development, key messaging and web design for openEHR, which is an international non-profit establishing global standards for managing and sharing health and care data.
And it secured the contract to do brand development and key messaging for Psyomics.
Psyomics is a health-tech spin-out from the University of Cambridge, responsible for the development of a digital diagnostic platform that makes psychiatric assessment radically more accessible and supports primary care providers.
Thompson's client director, Rachel Cook, said the latest wins reflect the business's repositioning as a health and wellbeing-specialist branding agency.
She added: "We're growing at real pace in health and wellbeing, deepening our already notable sector knowledge and expertise and our product offering, too, so it's a pleasure to be extending this with these three new clients.
"They each occupy very different territories – a global health charity, pioneering health tech, and international information standards for health – with each making an exceptional, meaningful difference to the world.
"But they're each genuinely fascinating to us and are right in our sweet spot of knowledge and skills.
"It sounds a little worthy but at Thompson we want to work on projects that do some good.
"So, we couldn't be happier to support the impact these three exceptional clients who're all doing good in very different ways."
:::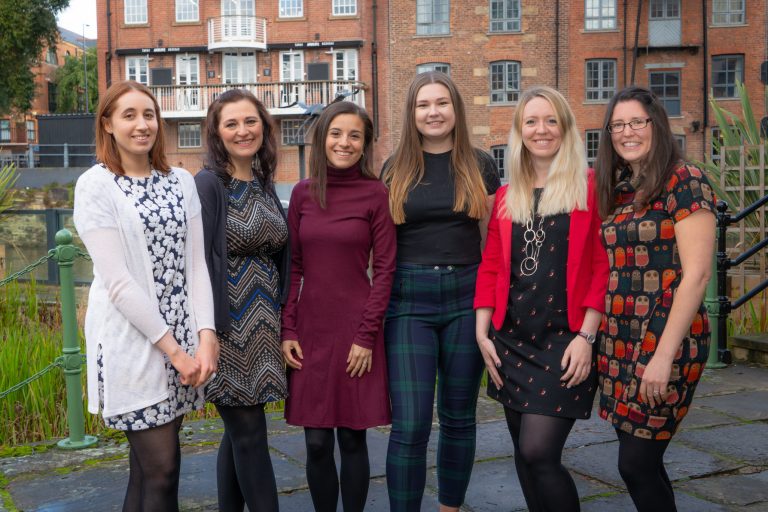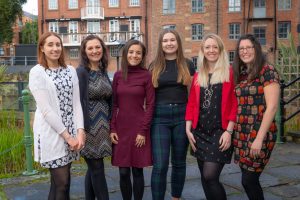 Full-service marketing agency Harris Creative has won a nine-way pitch to handle the public relations and social media services for building products e-commerce company, CMOStores.com.
The construction marketing specialist, which is based in Leeds, will manage the PR function for CMOStores.com and its suite of six building products 'superstores', as well as handling all social media management for the company's five social media streams.
Commenting on the appointment, CMOStores.com's marketing director, Ben Hodson, said: "Harris was one of the stand-out options from our first conversation, partly thanks to the team's in-depth knowledge of the construction sector.
"As conversations progressed and we whittled the list down to three agencies, Harris emerged as the front-runner thanks to the focus on our customers and their needs and motivations, as well as their willingness to challenge the status quo and do things differently.
"There are some exciting developments coming up for CMOStores.com in the next two years and I'm delighted to be working with an agency that has the knowledge and enthusiasm to help steer our comms through this important period."
Kirsty Scott, PR director at Harris Creative, said: "CMOStores.com is a disrupter within the builders' merchant sector, which is still transitioning from bricks-and-mortar stores to having an online presence, so we're thrilled to be working with a company that is truly leading the way.
"Modernisation and diversification are two of the big talking points in the construction sector, and CMOStores.com embodies that coming change, which makes them an ideal fit for us at Harris.
"Our goal is to position CMOStores.com and its digital superstores as the go-to construction products supplier for tradespeople and selfbuilders, and we're looking forward to working closely with Ben and his team to deliver on that remit."
:::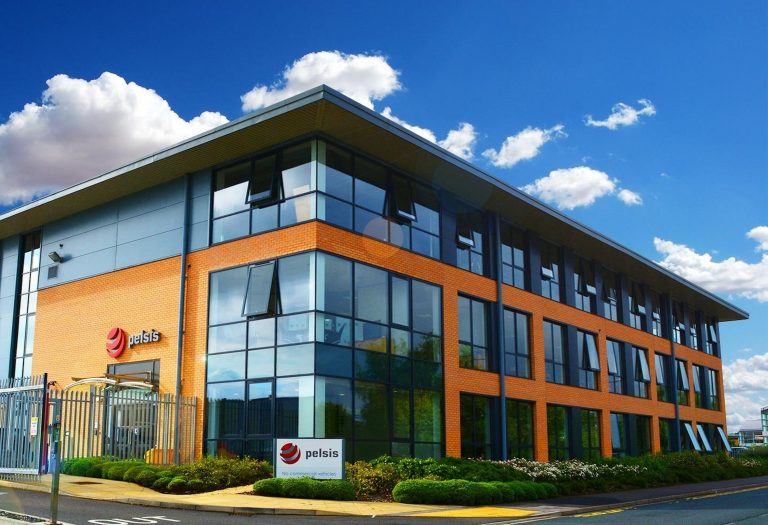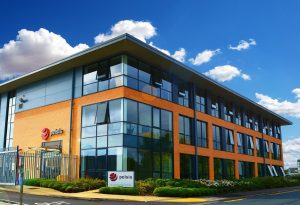 Knaresborough-headquartered global pest control and hygiene technology leader Pelsis Group has appointed Brand8 PR to support the delivery of its growth strategy.
The Leeds-based agency is providing the £150m turnover company with corporate communications consultancy for a diverse range of requirements including market research, product launches and international acquisitions.
Pelsis Group employs more than 500 people across 15 sites located throughout the UK, Europe, China and the USA.
Earlier this month, the company acquired France's top pest control supplier, Edialux France, with Brand8 PR advising on customer and supplier communications as well as corporate and trade media relations.
Pelsis Group group marketing manager, Rob Henry, said: "We were impressed by Brand8 PR's demonstrable expertise in advising fast growth companies operating both nationally and internationally.
"We have ambitious expansion plans for Pelsis Group, so we are pleased to partner with an agency with the knowledge, agility and speed to enhance our corporate communications and build further equity in our business and brands."
Established in the mid-1980s, the business owns a portfolio of 10 professional and consumer brands and has more than 20,000 business customers worldwide including Rentokil, Ecolab, Screwfix and Amazon.
Brand8 PR managing director, Rob Smith, said: "Pelsis Group has built up a great deal of momentum in recent years and we aim to play our role in ensuring that it is maintained.
"The business has a clear growth strategy, a strong senior management team and a great story to tell.
"We are looking forward further raising awareness of Pelsis Group as the innovator and leader that it is within the global pest control and hygiene technology marketplace."
:::
Brighouse-based communications agency Faith PR has kicked the year off with a hat-trick of new clients wins across the charity, financial and aesthetic sectors.
Faith PR has been appointed by national health organisation The Sleep Charity, Yorkshire's cosmetic skin clinic Skyn Doctor and cloud accounting specialists My Management Accountant.
The communications agency is supporting The Sleep Charity in cementing its reputation as the UK's leading expert on impartial sleep advice through B2C media relations and social media activity.
The independent charity provides advice, education and support to children, teenagers, adults, workplaces and professionals to empower the nation to sleep better.
Skyn Doctor appointed the agency to provide social media strategy and management and raise awareness of the clinic's wide-ranging treatments through organic and paid for social media activity.
The Huddersfield-based clinic is doctor owned and led and specialises in cosmetic dermatology and laser treatments for all skin conditions.
Faith PR already supports My Management Accountant with its PR activity and the cloud accounting expert has now tasked the agency with increasing the firm's profile and reach on LinkedIn.
The Huddersfield-based firm provides a range of accountancy services to SMEs across the UK from year-end accounts, tax returns and payroll through to management accounts and finance director support.
Managing director of Faith PR, Stefanie Hopkins, said: "I'm delighted to welcome three new businesses to our client portfolio.
"It has been a busy start to the New Year and this hat-trick of wins demonstrates the continued confidence of Yorkshire companies to invest in their PR and social media activity.
"It is brilliant to be working across a diverse range of sectors, and we're looking forward to helping to bolster awareness of all three firms."