Sunak reveals 'investment-led recovery' ambitions as Budget looks beyond the pandemic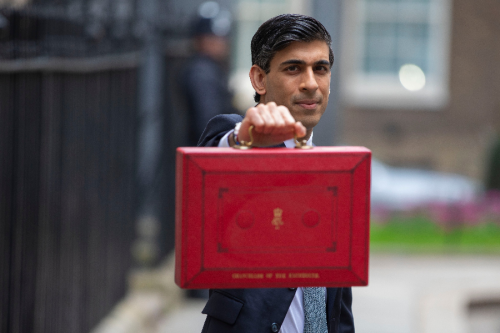 X

Register for free to receive latest news stories direct to your inbox
Register
Chancellor Rishi Sunak set out his ambition for "an investment-led recovery" as he unveiled major tax incentives for businesses to invest as part of plans to build the future economy.
The regions will also benefit from targeted announcements that included the placement of the UK Infrastructure Bank in Leeds, and freeports in East Midlands Airport, the Humber, and Liverpool City Region.
Sunak had a strong message of recovery, with measures to extend support to businesses and individuals well beyond the scheduled loosening of restrictions that Prime Minister Boris Johnson laid out last month.
The Chancellor laid out a three-part plan "to protect jobs and livelihoods" and said: "We are going long, extending our support well beyond the end of the roadmap to accommodate even the most cautious view about the time it might take to exit the restrictions".
He said his Budget was "fiscally responsible and business friendly" and revealed what he claimed was the "biggest business tax cut in modern British history" with the introduction of a super-reduction in tax bills when companies invest.
For the next two years, when companies invest they can reduce their tax bill by 130% of the cost.
Profitable businesses will have to pay more as corporation tax will increase to 25%, but only from April 2023.
A measure aimed at small businesses will still see companies with profits of up to £50,000 pay corporation tax at the current rate of 19%. A taper above £50,000 will be introduced, with Sunak claiming only 10% of businesses will pay the new, higher rate.
"Our future depends a different economic geography", said Sunak, and targeted measures that were aimed at the Government's levelling-up agenda included the placement of the UK Infrastructure Bank in Leeds.
The bank will invest across the UK in public and private projects to finance the green Industrial Revolution and will be backed by £12bn of initial funding.
Sunak revealed Darlington will become home to 750 Treasury jobs as part of a new campus that was announced in last year's Budget as part of an ambition to move 22,000 civil servants out of London. Although expected, it will be disappointing news to Leeds, Bradford and Newcastle which were also on the shortlist.
Sunak also revealed the locations of eight freeports, which has been a flagship policy initiative of the Chancellor.
They will be placed around the country, including East Midlands Airport, the Humber, and Liverpool City Region, were revealed to boost investment.
There was also £1bn announced for 45 new town deals, including Castleford, Wolverhampton, Rochdale and Whitby.
The Budget, only the second to be delivered in the last 28 months, was keenly awaited because of its importance in setting out the Government's economic strategy for the UK's post-pandemic recovery.
The Chancellor committed to continue "to do whatever it takes" in the short term, while highlighting that work will need to be done to start fixing the public finances when the recovery has begun.
His calm tone in his 51-minute speech mirrored the atmosphere in a subdued House of Commons, with its reduced attendance meaning the Budget statement was delivered without the usual rowdy, partisan backdrop.
Sunak, who became Chancellor just six weeks before the UK entered its first lockdown last March, said the Government is "using the full measure of our fiscal firepower" as it continues to support the economy through the pandemic.
£5bn of new restart grants will be made available. Retail businesses can receive up to £6,000 and other closed businesses, including gyms and personal care, will be eligible for up to £18,000.
A Government-backed recovery loan scheme will be launched and made available to businesses in all sectors, with individual businesses able to apply for a loan between £25,000 and £10m.
Sunak announced "a £6bn tax cut for businesses" as he extended the existing business rates holiday to June, with rates reduced by two-thirds after that.
Hospitality businesses will benefit from the 5% reduced rate of VAT until the end of September. An interim rate of 12.5% will then be put in place for the following six months.
The furlough scheme has also been extended, again, until September. Furloughed employees will receive 80% of salaries for unworked hours, although employers will have to make contributions in July, August and September.
Support for the self-employed will also continue, with two more grant payments. However this will be based on whenever turnover has fallen by 30% or more, with lower grants to be paid if not.
The measures for self-employed people will be available to 600,000 more people than previously, because an additional year's tax returns have now been filed.
Many measures in the Budget had been well-trailled, even by modern standards, and the Chancellor confirmed a mortgage guarantee scheme to enable 95% mortgages, additional financial support for the arts sector and summer sports, and funding for management training and digital skills.
"An important moment is upon us," said Sunak. "A moment of challenge and of change. Of difficulties, yes, but of possibilities too. This is a budget that meets that moment."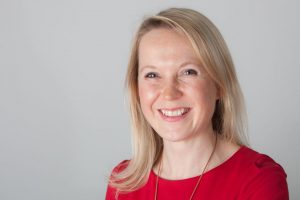 Becky Maguire, partner at Garbutt + Elliott said: "Budget 2021 was, as expected, a balance of measures to support the economy as we emerge from Covid and encouragement for investment as well as the start of explaining how we will pay for the government borrowing created by Covid.
"As reported yesterday the job retention scheme will be extended. A restart grant and access to a new recovery loan scheme will be good news for businesses in retail, leisure and hospitality in our region. The reduced 5% rate of VAT will also be welcome for hospitality businesses as they emerge from lockdown and start to reopen.
"The Chancellor managed to keep some of his announcements under wraps with a surprising boost for businesses, announcing a 130% super-deduction against profits for business investment in the next 2 years. Whilst this was balanced by a planned increase in the CT rate to 25% from April 2023, business owners may have been pleasantly surprised today as there was also no mention of any short term increase to capital gains tax."