Agency roundup: The Big Bamboo Agency; Appeal and GBM; Enjoy Digital; and more
The Big Bamboo Agency, founded in 2019, has recruited its 11th employee amidst strong growth, particularly over the past 12 months.
Yorkshire-based, but with international reach, the full-service marketing agency has won clients across diverse sectors, including engineering, manufacturing, professional services, facilities management, retail and charity.
The past year has seen existing clients turn to Big Bamboo for a growing range of services.
At the same time, 15 new clients have come on board – purely through word of mouth recommendation – seeking help with everything from strategic planning to social media support.
Nicola Stamford, the agency's owner and founding director, said: "Big Bamboo started with one client. Very quickly it was able to attract others and in doing so a talented team of people who have helped the agency grow to what it is today.
"We have numerous retained clients and have delivered projects for companies spread not only across the UK, but globally too.
"We're very excited, and very grateful, to have seen such growth especially over the past 12 months and are looking forward to seeing what our future holds as we emerge from the pandemic."
:::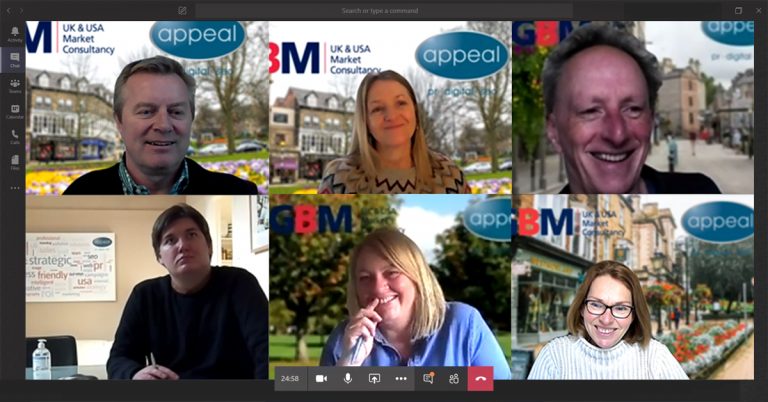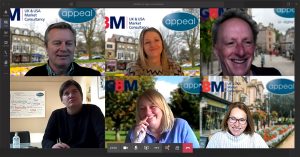 The move to digital lead generation and online profile by B2B firms is driving a rebound at Harrogate agencies Appeal and GBM which have appointed Emma Kennett to manage the Harrogate office, their second hire during lockdown.
The agencies have seen quarter one 2021 sales rise to £120,000, up more than 20% compared with the same quarter of 2020 before the economic impact of the pandemic.
The sister agencies have clients across the UK and US and, over the last two years, have diversified into services aimed at attracting direct sales enquiries from online content, as well as traditional and digital media profile, a move that started to pay dividends during lockdown.
Recent client wins include PR, profile and lead generation projects for organisations and businesses in Rhode Island, Boston, Leeds and Belfast, and across sectors as varied as financial services, manufacturing, government services and hospitality.  
Appeal was founded by director Paul Snape in 1998 and specialises in PR and digital media profile.
GBM followed in 2014 to cater for the US market, where the firm also has a Boston office, and focuses on lead generation, digital and sales projects.
Snape said: "Over the past year, the shift towards digital has obviously accelerated and, fortunately, as we already offered a number of unique online services, we have been able to help businesses adapt to some of the challenges of lockdown.
"As well as needing to replace in-person and trade show marketing, we've also seen clients wanting more than PR and profile, and that's where our two offerings work well together, generating inbound, named leads from the media coverage we deliver.
"Clients want to see the value of all marketing spend these days and we're able to draw a clear line between the investment they make and the sales return, and that's particularly compelling at the moment when every penny spent is scrutinised by sales and marketing directors."
Local, long-standing clients of the award-winning business-to-business marketing specialists include JCT600, law firm Clarion, Begbies Traynor Group, Eddisons and Reed Boardall, as well as new clients such as water mist fire suppressant business iMist in Hull and Brighouse-based welded steel mesh products manufacturer Siddall and Hilton Products.
Further afield, the team represents US-based logistics experts Coast to Coast, software scale-up Covernet from Northern Ireland, and oil and gas platform operator Fraser Wells Management based in Great Yarmouth and Aberdeen.
Appeal director Susan Reid added: "The reset in global marketing has played to our strengths as sales and marketing directors are now more open to trying innovative new approaches, and our investment in developing these digital services since 2017 has been a real bonus for us during some challenging periods."
:::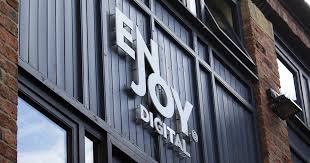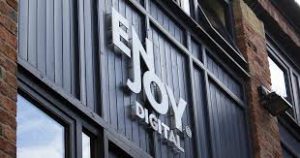 This March, Digital Elite Group launched its new insights hub which offers digital marketers across the UK an online community to share insights and expert opinions, as well as events and training opportunities.
Joining it as an official partner, Leeds-based integrated digital marketing agency Enjoy Digital, aims to become a driving force and contributor in providing the best insights into new and innovative methods in SEO, CRO, and analytics.
As a partner, the team at Enjoy Digital will be involved in regular meetings to support the industry and bring new innovative strategies to the table.
The agency will also contribute towards the organisation of events, panels, and roundtables, alongside sponsoring events and awards hosted by Digital Elite Group.
Chris Jackson, MD at Enjoy Digital, said: "We've worked with Digital Elite Group numerous times over the years, most recently on the Digital Elite Awards where our team won Analytics Agency of the Year.
"The opportunity to work more closely with the group as a partner and key contributor of insights means we can foster a community of collaboration across digital marketing.
"By sharing our expertise, we can improve the quality of digital marketing overall, meaning clients get better results."
As well as launching the Hub, Digital Elite Group organise and host Digital Elite Day, a conference that attracts thousands of participants each year who work within SEO, CRO, and analytics.
The group successfully ran the conference for nine years in a row and continue to offer training courses from some of the best minds in the industry.
Jackson added: "Offering training and being a part of developing digital marketers' skills is one of our business's core focuses.
"As an integrated agency, our team members have a wealth of knowledge across all areas of digital marketing, so we're in a great place to share this knowledge with our peers."
:::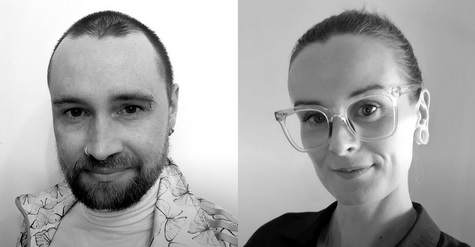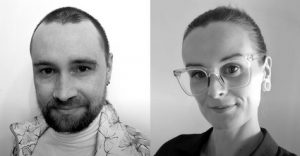 Data-powered integrated agency, Jaywing, has added to the senior leadership of its Performance and Media Science team with the appointments of Kay Henderson as operations manager and Chris Langan as organic media director.
Formerly search director at McCann Connected, where he spent four years growing the agency's organic media offering, Langan has over 10 years of experience in SEO.
He will apply his considerable expertise to improving integration at Sheffield-headquartered Jaywing and driving growth across search strategies.
He said: "Joining Jaywing felt like an easy decision. The talent and skill of the agency is extraordinary, and there's a real passion to grow and continually meet the challenges our clients face in this unpredictable world.
"The agency has a product that truly differentiates itself from the marketplace and driving Organic Media as a part of the agency vision will be a great experience for me and the team."
With 13 years of experience in operations and project management, Henderson's new role will see her facilitating smoother working across Performance and Media Science, as well as overseeing how the department integrates with the wider business.
She has experience with start-ups, web-builds and mobile marketing, most recently holding the position of operations manager at Fonemedia, where she oversaw a bespoke customisation of the agency's CRM system.
She said: "I'm really excited to get stuck into this role. What drew me to this agency is its ethos of collaboration and creativity, which really aligns with me personally.
"I'm looking forward to the opportunity of making a positive impact on people's working environment, whilst also helping the business to run more smoothly and efficiently."
Catherine Kelly, managing director of Performance and Media Science, said: "We are delighted to welcome Kay and Chris to team.
"With over 23 years of experience in the field between them, the knowledge and wisdom they bring to the department will be indispensable."
:::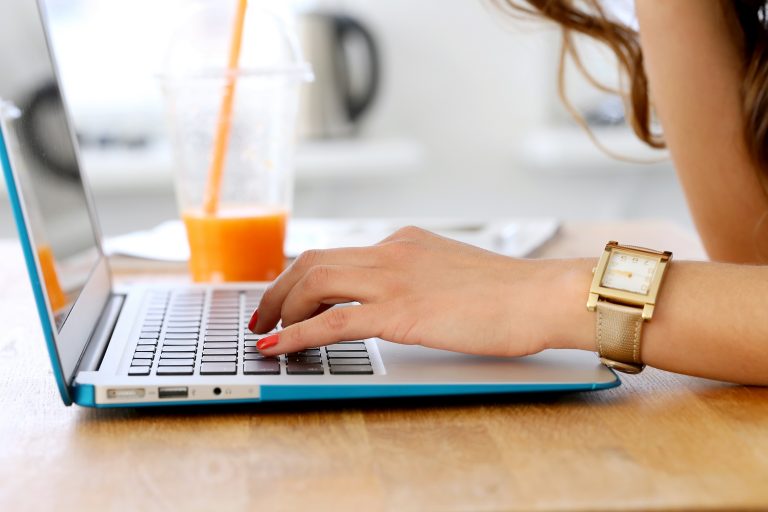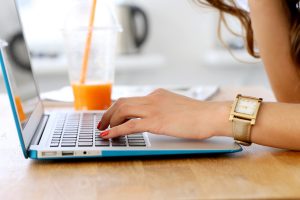 The Universe, a news and lifestyle tabloid established for 150 years, is growing a new digital audience with the launch of an online version designed and built by Leeds-based agency Creative Marketing Services.
With a loyal readership amongst Britain's Catholics, the print edition of The Universe is a weekly paid-subscription title covering news alongside features on special interests and hobbies, with religious content provided by a free insert in the form of the Catholic Times.
The Universe Media Group commissioned Creative Marketing Services to create and manage a website which mirrors the print issue and incorporates ecommerce to deliver an additional revenue stream alongside the publication's expanding list of advertisers.
Andrew Batty, managing director at Creative Marketing Services, said: "At a time when many print titles are losing circulation, the publications that have evolved with the most success in the digital age have developed an online offering that complements and works in tandem with their print offering, in terms of content, engagement and cross-promotion, finding an audience that likes to consume its media via more than one channel.
"That's what we sought to achieve with The Universe online, and the early signs are very encouraging.
"There has been a flow of new print subscribers while long-standing print subscribers have also been signing up for a digital subscription as well as using the online shop.
"Within a few months, the online readership has doubled to over 20,000 unique visitors.
"The print edition is maintaining a steady weekly circulation. At a time when people are buying newspapers less due to Covid concerns, The Universe offers an attractive proposition to advertisers trying to reach new audiences."
Clive Leach, chairman of the Universe Media Group, said: "The success of the online edition is an amazing achievement.
"The reach of thecatholicuniverse.com is growing month-on-month. We're delighted with the site and the growth that Creative Marketing Services are delivering.
"Advertisers can now reach a new market at a very low cost per thousand with press ads, digital ads, inserts or advertorials."