Are consumers the key to driving sustainability?
2021 is being described as a landmark moment for the green agenda. Not only has the Prime Minister promised to build back better from the pandemic with his 10-point green recovery plan, but the UK is also set to host COP 26 in November.
However, this rise in the green agenda at a political level is also mirrored by an increase in everyday activity by consumers.
Look no further than social media feeds to see targeted adverts by brands keen to showcase their sustainable credentials, from outdoor clothing brands such as Passenger offering products made from recycled materials and to plant a tree for every order, to Frank Green which is on a mission to stop the use of single use plastics through beautifully designed, innovative and highly functional environmentally sustainable products.
In fact the growth amongst consumers is resulting in many businesses looking to be seen as leaders in the field, such as Morrisons who recently committed to remove all plastic carrier bags – including bags for life – from its stores over the next year.
So, what's fuelling this green consumerism? Some would say we've simply reached the tipping point of years of education, others may point to documentaries by the likes of David Attenborough and the recent controversial Seaspiracy on Netflix which have highlighted some of issues facing our natural environments to the masses.
But this appears to be only half the story, the last 12-18 months has seen a rise in greenfluencing – of people sharing their sustainability stories in order to inspire others. The movement which could perhaps be traced back to Greta Thunberg who gained global attention when she was 15 and went on strike from school outside the Swedish parliament demanding the government reduce its carbon emissions in line with the Paris Agreement.
Thunberg then went on to, like many activists globally, use the power of social media to amplify her activism. It is here we see the starting of the greenfluencing movement.
Now there is a growing community of entrepreneurs who are keen to highlight how small changes can have a significant impact on the planet.
"It would be great to think everyone can make these significant changes, but the way we look at it is if everyone makes some small changes to be more sustainable it will surely have a greater impact than a minority who manage to live a completely zero carbon life", explained Poonam Kataria the founder of Yorkshire-based Rasta Farmers.
Rasta Farmers, which launched in 2020 after Kataria and her partner Oli moved back to the UK having met, lived and worked in Australia, is all about making small sustainable changes that don't feel like a sacrifice. It started as a blog to share their journey transforming a 17th century farmhouse into an environmentally conscious home, however it quickly transformed with Kataria explaining she realised she could use her skills as digital marketeer to support sustainable brands and as a result try to help the green agenda.
"As soon as we started Rasta Farmers I realised there was a community of sustainability champions online sharing tips and products, so the more I began to engage the more I realised I could make a difference by using the skills I'd honed working on global campaigns to support these predominantly SMEs that are creating sustainable products to reach a wider audience.
So we took Rasta Farmers and our journey to creating a sustainable and environmentally conscious home to a new level. At the end of 2020 we launched a shop that hosts sustainable home and wellbeing products and since then it's just grown.
"At the start of 2021 I put an advert online looking for sustainable products that we could feature on Rasta Farmers, with our focus being quality products for home and wellbeing. I thought we'd get a few responses but we were inundated, eventually getting over 150 messages within 48 hours.
"Now we've got a community of entrepreneurs who we work with but who also support each other and the best bit is that we've seen monthly sales through the store increase. But we don't just sell the product we also committed to plant a tree for every order and so far have planted 800 since we launched!
Kataria adds that through established social media platforms and new ones such as Clubhouse it's clear there's a groundswell for sustainability from consumers. However, for Rasta Farmers the aim is not to become the online store but a resource that allows consumers to try small amounts of a product.
"If you know the product you want, the aim is that you'll go and buy direct from the brand, but for many people they might want to try something out first either by a small order or try a number of products by different brands and that's where I see Rasta Farmer being able to help."
Away from the shop, Kataria states she views this as more than a business, "It's really Oli and I, just sharing our journey 'trying' to be more sustainable."
The "trying" in her answer she explains is important as she thinks sometimes the dogmatic language of "you've got to be" that was often used in previous years can be off putting or form a barrier. She says that they understand that living a completely zero waste life is an exceptionally tough task, and so wants to promote "soul satisfying swaps with the Earth in mind", or essentially sustainable swaps that don't feel like a sacrifice.
So, if consumers are looking for sustainability in their shopping habits does this mean they could be the key to driving forward business sustainability in many markets?
Well according to research by Trust Protocol/Economist Intelligence Unit, customers were the main driver of sustainability in fashion, while other reports suggest that almost half of brands and retailers feel that they may lose customers if they do not meet sustainability commitments.
In fact last year research by E.ON found that over a third (36%) of people in the UK are buying products from companies with strong environmental credentials.
A further 80% said they plan to purchase goods from businesses they know have made a concerted effort to be environmentally friendly, with consumers willing to pay a premium for green products.
This research which was designed to highlight E.ON's work on green energy and how it can be part of a business' sustainability strategy and also its own green credentials to consumers, shows how much power brands perceive the consumer to have.
Anita Lloyd a director at Squire Patton Boggs which is supporting the upcoming free sustainability conference in Yorkshire, In the Circle, summed it up by stating that sustainability for businesses links "directly to brand and reputation".
She said: "A business which is sustainable can improve its employee relations, its customer relations and its stakeholder relations, which coupled with other efficiencies that sustainability brings means it's a win win situation. Business just have to be sustainable to survive."
Ultimately consumers won't be the single driver of sustainability but as has been demonstrated in other stories this week the power of the populous should not be under estimated, and will push businesses to make more green and conscious decisions.
::::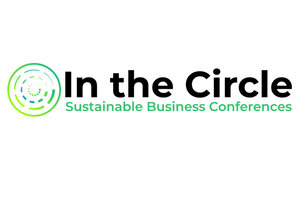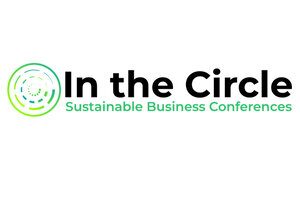 In the Circle is a free one day sustainability taking place on 19 May bringing together business leaders, policy makers and academics to set out how a sustainable approach can improve your business. Find out more here.