A place based approach to net-zero



By Claire Wildfire, global practice lead for cities and Lisa Littlefair, Leeds cities director both of Mott MacDonald
Achievement of the UK government's net-zero goal will require extensive collaboration between central and local government, as well as with the private sector. We recently published a report from the Net-Zero Infrastructure Industry Coalition considering how local insight, capability and connectivity can help the UK towards a better, faster, cheaper net-zero solution.
Through workshops and focused discussions with representatives from central government, city government and the energy and transport sectors, we have considered the city transition through a 'systems thinking' lens – considering the multiple, complex systems that make up a city, and how they fit together.
The business case for local action
The interdependency of systems means that there is a strong case for city authorities to look holistically at the services operating within their boundaries. Treating the city as a system-of-systems can help city authorities understand where potential points of failure exist, and highlight the best places to instil new resilience, resulting in lower long-term costs for the city.
The increasing availability of data will assist in understanding how these systems interact, enabling better decision-making, more effective use of assets and improved predictions of cause and effect, thus increasing system resilience to climate change and other potential future shocks.
City solutions for net-zero
Achieving net-zero at city scale will involve a transformation in how energy is produced, transmitted and consumed. We will need to increase both the supply of non-fossil fuel energy (e.g. the capacity of the city's electricity system) and the availability and uptake of new products designed to run off it (e.g. electric vehicles or electric heat pumps). If done well, this could lead to a new generation of rewarding careers and prosperity.
An understanding of local resources will be essential to maximise the opportunities, for example where there is potential to exploit waste heat from industry, unused land or the catalytic opportunities that flow from investment in new development.
A faster route to net-zero through a place-based agenda
Suitably empowered and supported, cities can use their local insights and influence to accelerate the net-zero agenda.
Capitalising on the opportunity to integrate the city into the national net-zero journey will require intervention in four key areas:
Powers – Cities need a common and consistent remit for action and the mandate to facilitate low carbon interventions where they are best placed to accelerate change.
Partnerships – New forms of partnership are required, within national and local government and with the private sector, with the common goal of long-term resilience that comes with investment in local sustainable approaches.
Platform – System-level data must be used to improve integrated planning, the transparency and replicability of decision making and to track outcomes such as carbon reduction, health and economic benefits.
People – New skills must be developed within local authorities to manage new powers and partnerships, and to act on new data insights.
Driving the net-zero agenda will require unprecedented connectedness in thinking and effort between organisations that have historically often operated in silos. The systems that make up our built and natural environments are heavily interdependent, and the new Zero Emission Strategic Infrastructure Investment Framework for West Yorkshire unlocked by the devolution deal is surely an example of a big step in the right direction.
Covid-19 has shown that in an emergency key actors can work together. Climate change has been declared an emergency – albeit one that is playing out over a longer period. Devolved funding and powers, and the raft of "levelling up" investments on the horizon, have the potential to give Yorkshire's Combined Authorities and their districts the remit and funding to drive integration of net-zero action. This must then deliver accelerated results against this common goal of long-term resilience.
You can read the full report here.
---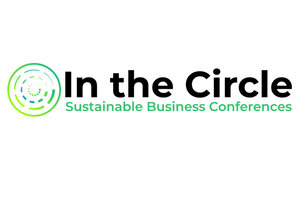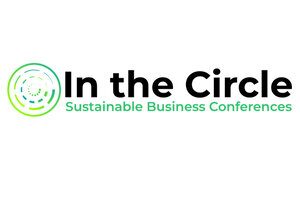 Mott MacDonald is one of the sponsors for the upcoming Yorkshire sustainability conference In the Circle, a free one day sustainability conference taking place on 19 May bringing together business leaders, policy makers and academics to set out how a sustainable approach can improve your business. Find out more here.