New £80m university building revealed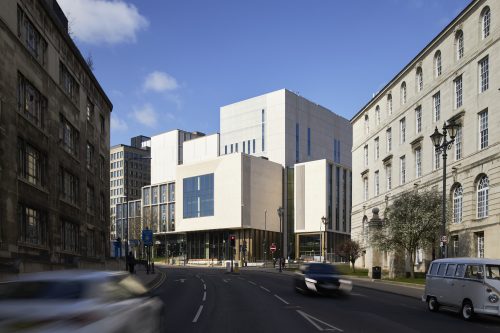 Leeds Beckett University's new £80m Leeds School of Arts building can now be seen in full detail for the very first time thanks to a cutting edge, interactive model just released online.
The virtual tour of the flagship building is among the largest of its kind ever commissioned globally and allows viewers to fully explore all 11 storeys from a PC or mobile device.
This unique, high-tech, and environmentally friendly specialist facility is now open for business subject to the latest government Covid-19 safety guidance. But despite current restrictions every inch of the building can be seen by the public using the latest 3D technology.
The building will support more than 2500 students and 100 staff studying, teaching and producing research in: film, TV, technology, sound, music, drama, dance, and fashion.
Located on Portland Street at City Campus, the new building helps cement the university's presence in the heart of the city and will be the new home for many of the creative arts subjects offered at the university. It is packed full of industry standard kit for the students to work with; facilities include a professional standard recording studio, 180-seat performance theatre, a 220-seat Dolby Atmos movie cinema, as well as dedicated TV, film, green screen and black box studios. There are also multiple editing suites, rehearsal and make-up rooms, and performance spaces.
With the Leeds city region's arts and culture sector attracting both investment and creating jobs over recent years through Channel 4's relocation to the investments taking place at Production Park in Wakefield the university states its new building will "help improve and elevate arts education for future students" and act "as a hub for cultural and industry partnerships across the city".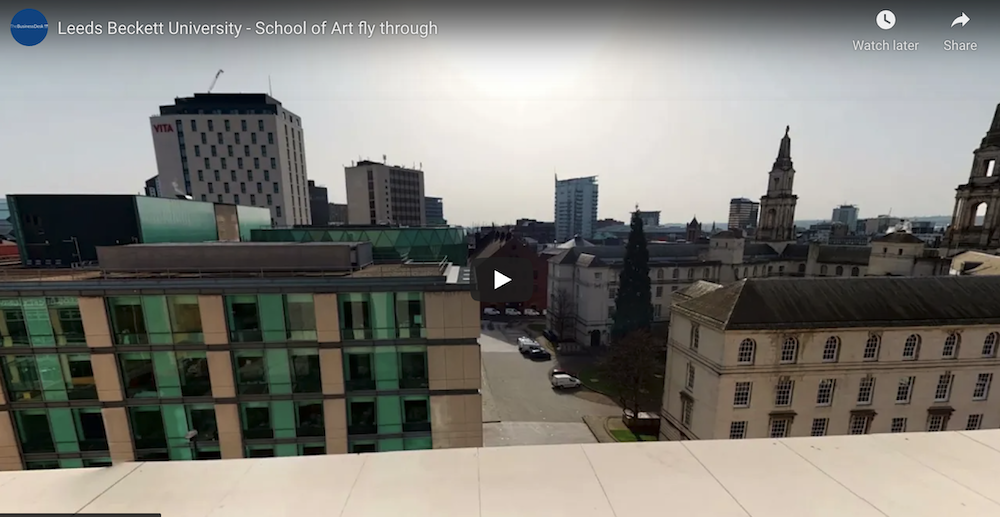 Professor Peter Slee, vice chancellor of Leeds Beckett University said: "This incredible new building offers our talented students, staff and creative-industry partners access to world leading facilities. It underpins the powerful claims our city can make as a capital of culture and a thriving creative economy".
Professor Lisa Stansbie, dean of Leeds School of Arts at LBU, said: "Our new building is equipped with cutting-edge technology which opens up creative opportunities for our School. Extraordinary creative practice will be incubated in the Leeds School of Arts and we look forward to sharing it with our local community and our region. With the most up-to-date digital technologies, we are ready to demonstrate and celebrate the importance of arts practice in an uncertain world."