Over 450 jobs at risk as manufacturer looks to leave the UK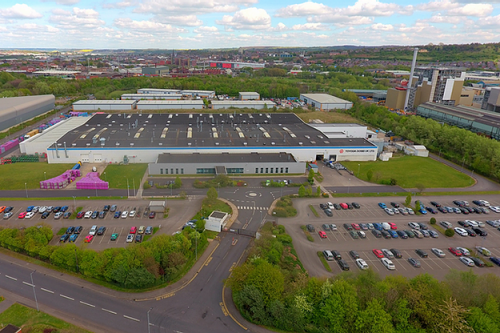 Toyoda Gosei, a specialist car parts manufacturer with operations in Rotherham and Swansea has announced it is pulling out of the UK
The move by the Japanese-headquartered business, which supplies the likes of Toyota, Honda and Aston Martin, will put 458 jobs at risk – 251 in Rotherham at its UK HQ, and 207 in Swansea – with reports suggesting the manufacturing plants would close their doors in 2023, although the business has yet to confirm the details.
The decision is said to be in response to changes in the "global automotive sector" and a "significant reduction " in UK customer demand.
A process of formal consultation is believed to now be underway following employees being informed of the decision this morning.
Shigenori Matsuo , managing director of Toyoda Gosei UK said: "We understand and regret the uncertainty that this will cause for everyone at the Swansea and Rotherham sites and are doing all we can to support our employees throughout the consultation process."
A spokeswoman for the firm added it was working with its parent company Toyoda Gosei to discuss the future of the UK operation and noted
"there isn't one factor that has resulted in the announcement today".
Sarah Champion, MP for Rotherham, described the new as "deeply concerning", noting that it was a "major blow" which would affect not only the plants 251 workers but the entire local economy.
She called for Toyoda Gosei to "explore every avenue to support affected workers" and said if the government was "serious about 'levelling up' our economy, they cannot stand idly by whilst long-established businesses in Rotherham close, cut jobs, reduce investment or relocate."