People: DPP; Galtres Lodge Hotel; Thorite; and more
X

Register for free to receive latest news stories direct to your inbox
Register
Town planning consultancy, DPP Planning (DPP) has made a pair of senior appointments and a promotion within its Leeds team.
The latest recruitment drive sees Will Marshall and Chris Megson join the business as senior planners. As part of its professional development and succession strategy, DPP has promoted Jessica Knight.
Marshall joins from Urbana Planning in Sheffield, bringing with him seven years' experience working on residential and commercial schemes.
Also joining the firm is Megson, who arrives from ELG Planning in Darlington, bringing with him six years' post-graduation experience.
Although they will both will be Leeds based, their new roles will see them involved in projects across England and Wales, as well as working with directors and staff across DPP's network of offices.
Having shown "outstanding commitment" during the pandemic, the national independent planning consultancy has also rewarded Leeds-based Knight.
Promoted from assistant planner to planner, she joined DPP's Leeds office in October 2017, combining her assistant planner role with the completion of her planning degree.
Gareth Hooper, chief executive, said: "We have experienced strong growth across our network of UK offices and I am pleased to expand our team in Leeds with the addition of Will and Chris.
"They both bring strong track-records to DPP and will be instrumental in delivering on the pipeline of projects we are securing.
"Unlocking the potential of our people is also fundamental to our growth. Jessica is a great example of the talented young people we are able to attract to DPP, making the successful transition from higher education to a career in our fast-moving sector."
:::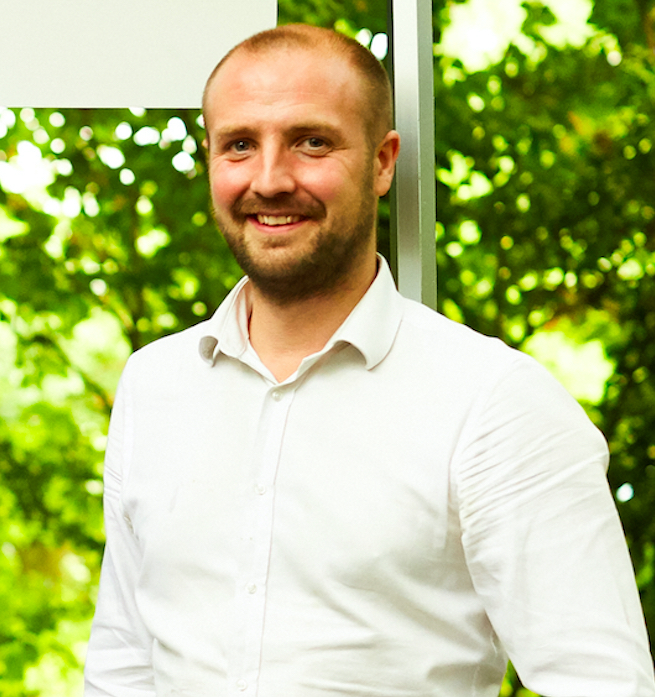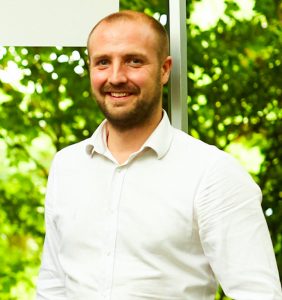 After two years of refurbishment and improvements, Galtres Lodge, an independently owned hotel in the centre of York, has appointed an experienced general manager, David Macdonald.
He will be responsible for overseeing all operations at Galtres Lodge and Forest restaurant, leading the team as it emerges from the pandemic and playing an integral part in mapping out the business' plans for the future.
Macdonald has previously worked with the Malmaison and Hotel du Vin brands for more than 13 years, opening Hotel du Vin Newcastle in 2008 and was first appointed to general manager of Hotel du Vin York in 2010.
Most recently, he has spent the last seven years growing and managing the Talbot Hotel in Malton where he opened a cookery school and wedding venue, co-founded the annual Malton Gin Festival and worked with the Visit Malton team to establish the town as "Yorkshire's Food Capital."
He said: "I'm delighted to be leading the team as we emerge from the shadow of the pandemic.
"I've spent the past two years working alongside owners Rebecca and Chris to develop Galtres Lodge and Forest Restaurant, converting a busy and well-liked café into a destination restaurant, bar and hotel.
"Now, stepping into the role of GM, I'm thrilled to have the opportunity to get even more stuck in and continue to have a real impact on the future success of the business. It's an honour to be involved with such a promising venue."
Rebecca Hill, owner of Galtres Lodge, added: "David has played a crucial part in the process of re-imagining Galtres Lodge so far, especially with regards to the restaurant re-brand to Forest in July 2020.
"The final part of the puzzle was to bring in an experienced general manager to see us through the final parts of the process, and we were delighted when David took on that role."
Having been closed in line with Government guidance since 30 December 2020, Galtres Lodge's Forest restaurant reopened for outside service on 12 April 2021, with inside service and stays at the hotel expected to resume from 17 May.
:::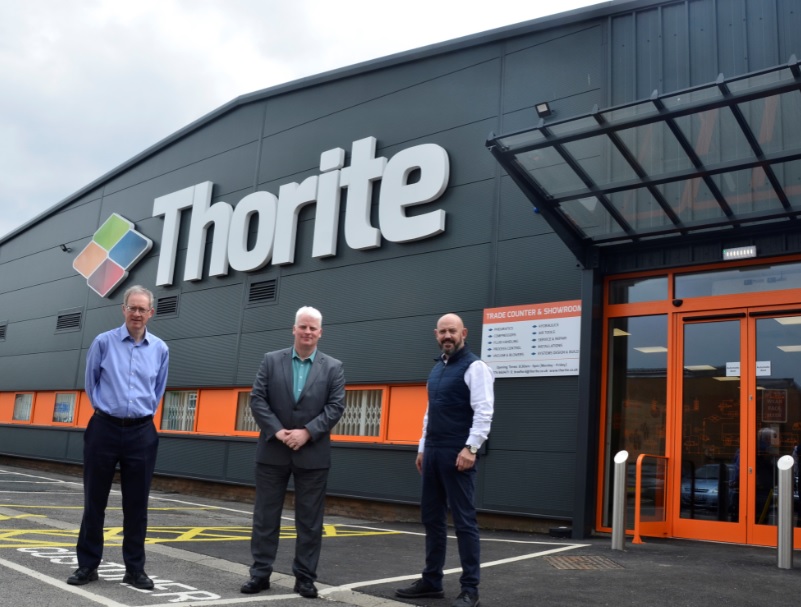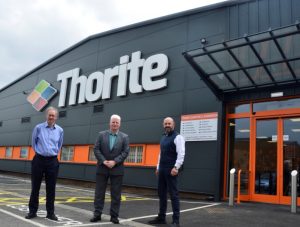 Thorite, a specialist in pneumatics, air compressors and fluid handling equipment, has announced changes to its senior management team after long-standing sales director Alan Donkersley retired from the business.
Bradford-based Thorite's senior management team now consists of Mark Yates, replacing Donkersley as the new sales and marketing director, with Richard Oldale joining as capital and aftermarket director.
Before joining Thorite two years ago, Yates had spent around 30 years in senior roles in the compressed air industry and Oldale has worked for some of the world's largest compressor manufacturers, both developing sound reputations for sales and customer service management.
Stephen Wright, managing director, said: "I want to thank Alan for his many years of dedicated service to Thorite and we wish him all the very best for his well-deserved retirement.
"Alan has been pivotal in many of our initiatives, including growing our business and industry reputation and, most recently the move to our brand-new Bradford headquarters.
"The new management team is now in place to build upon this success by capitalising on the investments that we've made.
"Together with our hugely experienced teams supporting Mark and Richard, customers can continue to expect the highest levels of quality and service from us and can look forward to more exciting developments in the future."
:::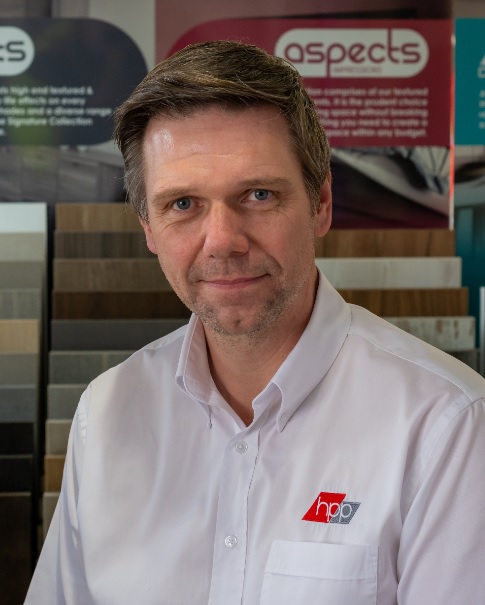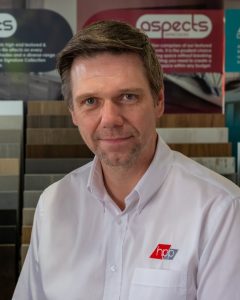 Furniture components manufacturer and distributor Hill's Panel Products (HPP) has appointed Gary Kinder as purchasing manager.
The 53-year-old has extensive fitted furniture industry experience and his CV includes roles with Eurospace Furniture, Symphony, Richmond Cabinets and JT Ellis.
HPP, which is based in Sheffield and Oldham, is celebrating its 30th anniversary this year and serves the national kitchen and bedroom fitting industry.
It has over 2,000 trade customers across the UK and supplies over 6,000 products including its own brands of doors and cabinet components.
Kinder, who is from Leeds, began his career with Eurospace Furniture in his home city, at a manufacturing site near the former Yorkshire Post building. He gained experience in stock control and supply and was later promoted to a buyer.
He then spent four and half years at Leeds-based Symphony, before moving into the touring caravan production industry with Swift Group PLC, in Hull.
In 2003, he attained the Chartered Institute of Purchasing and Supply (CIPS) qualification.
He later returned to the furniture sector and spent over 12 years with Richmond in Derbyshire and Greater Manchester. His last role before joining HPP was with JT Ellis in Huddersfield.
Kinder said: "I'm delighted to have joined HPP. I've known the company for many years through previous roles as a buyer. It has a great reputation and history.
"I'm working across the business on a variety of projects. These including stock control and buying, evaluating existing product ranges and potential new ones, and looking at product sales reports and data.
"I think this year will be a good one for HPP and the wider KBB sector, as the economy opens-up again.
"Homeowners have made significant investments in property improvements in recent months and that will probably continue."