People: The Piece Hall; KPMG; Taylor&Emmet; and more
The Piece Hall Trust has appointed five new trustees who will help drive the strategic direction of the attraction as a unique cultural, heritage, retail, leisure and hospitality offer.
It follows the recent re-opening of the Grade I listed building, which closed during the pandemic, and marks a renewed focus in supporting both the local economy and the recovery of the wider Yorkshire tourism sector.
The new trustees are: Noor Ali, Syima Aslam, Tim Smith, Gregory Batsleer and Ben Smith.
Ali is senior buying manager for World Foods, Free From and Health & Wellbeing at Morrisons.
She brings sound business advice to the Board, reflected in the numerous accolades she has earned throughout her career including Businesswoman of the Year 2011 at the Asian Women of Achievement Awards and British Empire Medal in June 2017 for Services to Diversity in the Retail Industry.
Aslam, who grew up in Halifax, is founder and director of Bradford Literature Festival, which welcomes over 70,000 visitors to Bradford annually and is celebrated as the most socio-economically and ethnically diverse literary festival in the UK.
Batsleer previously assumed the role of artistic director of the National Portrait Gallery's Choir; curated performances at Latitude Festival and Wilderness Festival; and worked as an artistic adviser and collaborator with artists including Elbow and Simon Armitage.
He now enjoys a varied career and is well-immersed in the artistic and cultural spheres.
Ben Smith has worked on high-profile films including 28 Days Later and Hannibal before moving into digital media to work for the likes of the BBC and The Times.
He then co-founded technology company Laduma in 2015 and in 2019 became president of the Really Epic Dog Group, overseeing eight businesses across four continents.
Having worked for the BBC for 30 years, holding posts including head of BBC Yorkshire and editor of BBC Look North, Tim Smith played a part in bringing Children in Need to The Piece Hall in 2017 and the Antiques Roadshow into its vast courtyard the following year.
Roger Marsh, chairman of The Piece Hall Trust, said: "We're delighted to be bringing together such a diverse and experienced range of trustees who, together with the Executive Team, will help shape the future of this iconic building.
"We're confident their expertise and insights, along with their networks, will play an important part in helping create strategies that will secure The Piece Hall's rightful place on the world's stage."
:::
Business advisory firm KPMG has bolstered the strength of its offering in Yorkshire with a wave of promotions.
It has promoted Torsten Fritz, Stephen Leah and Thomas Short to directors in its consulting, corporate finance and tax teams respectively.
Fritz joined KPMG when the business acquired customer experience consultancy Nunwood in 2015. He works with a variety of clients to drive growth through the use of customer data, research and analytics.
Leah joined in 2015 and has over a decade of experience in M&A. He currently leads the firm's Health & Life Sciences M&A practice across the North of England and has recently completed a number of transactions in the sector.
Short joined in 2008, initially working within the Corporate Tax practice before moving to the Global Transfer Pricing Services team.
He now leads the UK Transfer Pricing Managed Services team, which specialises in the delivery of global transfer pricing documentation for KPMG's UK clients.
The trio's appointments are part of a raft of promotions in KPMG's Leeds office, with 51 other members of staff also promoted.
Euan West, office senior partner at KPMG in Leeds, said: "KPMG colleagues have been the bedrock of our success in the past 12 months, supporting our clients in testing circumstances. These promotions are testament to their hard work and commitment.
"With the recent Humber freeport success, the Government's new national infrastructure bank coming to Leeds, and our thriving community of SMEs, Yorkshire will be a hotbed of activity, innovation and investment in the years ahead.
"We'll be at the forefront, advising businesses how best to leverage the region's potential for growth. By investing in our people, we're investing in the wider success of the region.
"While we know Yorkshire's business community is not out of the shadow of the pandemic just yet, our staff will continue to support them every step of the way as they negotiate the challenges posed in the months ahead and make the most of the opportunities to grow beyond that."
:::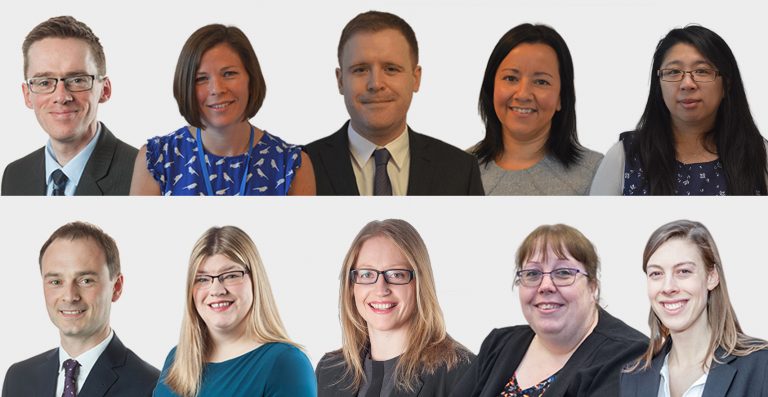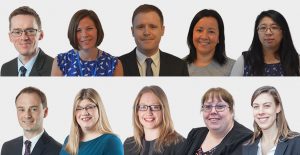 Sheffield solicitors, Taylor&Emmet LLP, is making a raft of promotions to acknowledge the individual efforts made during one of the most challenging years in its history.
A total of 10 members of staff, across five departments, have received commendation for their diligence, dedication and overall contribution to the future of the firm.
Wills and probate expert, Ben Brown, has been promoted to partner following the success of his niche intestacy tracing and empty homes work.
Since joining Taylor&Emmet four years ago and beginning the project alone, he has expanded his client base and reputation nationwide to the point he now leads a team six.
The firm has appointed its first ever senior associates, giving the honour to Elizabeth Alderson from residential conveyancing and commercial property specialist, Richard Whitely.
A further seven employees have been made associates, including residential conveyancers, Helen Millard, Rebecca Tsang and Adam Gould, family law's Dawn Lowry and Rachel Barlow, probate expert, Clare Gorman and Bryony Shaw from the commercial property team.
Sharna Poxon, head of HR, said: "These promotions demonstrate our continued investment in all of our service areas and reflect the rich pool of talent across our firm today.
"Through our collective efforts, adaptability and resilience, we have come through the last 12 months stronger and fitter for the future in so many ways. We are excited and enthused by what has been accomplished and I would like to congratulate everyone on their achievements."
The firm is also commending employment law specialist, Clare Moore, who has been admitted to the role of solicitor, after cross-qualifying from a chartered legal executive.
:::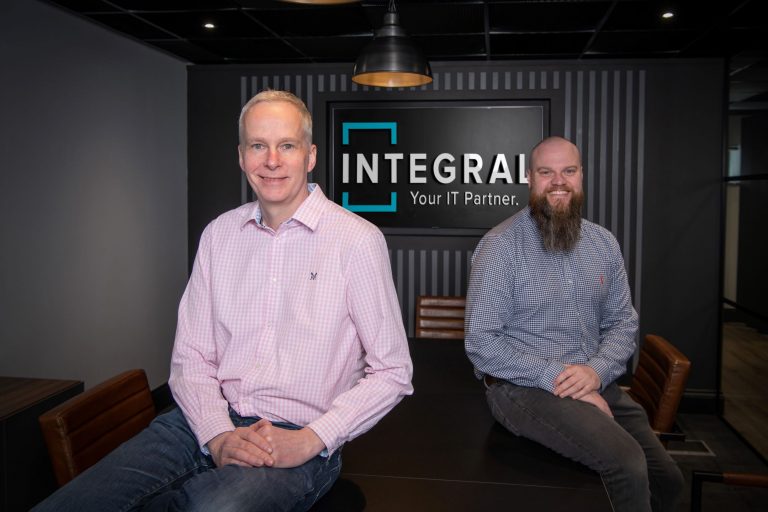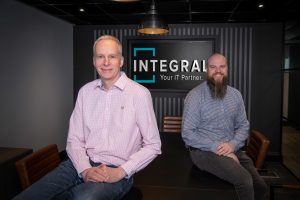 IT services provider Integral IT has appointed Iain Kilner as service delivery manager as the North Yorkshire-based business continues to expand.
Kilner has more than 30 years' IT experience both at enterprise and SME level.
Having started his career in technical positions, he went on to spend 13 years setting up and running his own Harrogate-based IT support business, Digital Media Infrastructure.
He was also general manager of interactive digital signage platform SignStix in Leeds for two years.
Kilner's specialisms include network infrastructure, installation and support.
In his new role, he will be responsible for managing Integral's team of engineers on a day-to-day basis and for enhancing customer service by acting as an escalation point for operational issues.
Jonathan Edwards, managing director, said: "Demand for the services of a reliable IT partner like Integral has really accelerated over the last year and having someone on board with Iain's vast experience will help us continue to expand, while also remaining customer-focused.
"Having known Iain for a number of years, we have great respect for one another and I am looking forward to having someone with a different perspective as we develop the business and pursue our aspirations in Yorkshire and beyond."
Kilner added: "Integral is an ambitious business which is seeing rapid growth and with my extensive track record in telecoms and SME networking, I feel I can add knowledge and value.
"I am really enjoying being back in the IT world."