People: Wrigleys Solicitors; Pressure Technologies; Gordons; and more
X

Register for free to receive latest news stories direct to your inbox
Register
Wrigleys Solicitors has confirmed the promotion to the partnership of Matthew Featherstone within the agriculture and rural property team.
Marie-Louise Hamilton, managing partner, said: "I am delighted Matthew has been appointed a partner in Wrigleys.
"His ability to provide highly technical, yet pragmatic advice shows his expertise and deep understanding of his clients' specific needs.
"Matthew's promotion complements the expansion of the firm in the north east through the opening of our Newcastle office which has helped to widen our client reach, offering expertise in agricultural law to our ever-growing client base.
"I look forward to supporting Matthew in his work with the rural community and maintaining the firm's strategy of delivering specialist advice in niche areas of law to new and existing clients."
Featherstone qualified as a solicitor in 2014 while training at a Yorkshire-based rural specialist law firm and has been an integral part of the agriculture and rural property team since he joined Wrigleys in 2017.
He works with landed estates and farming clients to advise on all areas of agricultural law including freehold property, agricultural leases, sporting rights and diversification projects.
He said: "I was initially drawn to Wrigleys because of the firm's reputation as a leading firm in Agriculture and Landed Estates and it is extremely exciting to now join the partnership and be a part of growing our reputation in that area.
"Wrigleys takes pride in taking a long-term view of client relationships and I am very much looking forward to continuing to build on those relationships in the future."
:::
Pressure Technologies, the specialist engineering group, has appointed of James Locking as chief financial officer. Locking also joins the group's Board with immediate effect.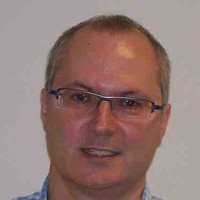 He was initially appointed interim group finance director in October, having joined the business in January 2019. He qualified with KPMG and brings over twenty years of experience in finance director and financial controller roles across a range of sectors.
Chris Walters, chief executive at Pressure Technologies said: "James brings considerable experience to the Group and has demonstrated strong financial leadership in his role throughout the operational challenges of the pandemic and as we have continued to drive strategic progress following the successful £7.5 million fundraising in December 2020. I am delighted to confirm James's appointment to the Board."
:::
Sheffield-based software and coding School, The Developer Academy, has announced the appointment of Neil Bizzell as director of education, and Chris Dymond (Sheffield Digital) and Jamie Hinton (Razor Ltd) as non-executive directors.
Bizzell is an experienced computer science teacher with a demonstrated history of working in the education industry.
Dymond is a co-founder and director of Sheffield Digital, the association for the people and businesses of Sheffield's digital industries.
He is also the academic director of the Smart City Management Programme at Zigurat Global Institute of Technology, and associate lecturer in Digital Media Management at Sheffield Hallam University.
Dymond said: "We desperately need to develop new models for providing learners with the skills and behaviours needed to create new things with digital technologies, and provide more pathways into work.
"This is not just in traditionally "tech" fields, but in all parts of the economy, and for all people no matter their background, age, or previous formal learning.
"The Developer Academy is innovating and creating these new approaches, and I'm incredibly keen and excited to help it do much more of this in any way I can."
Hinton is an experienced CEO of Razor. He has worked with major brands including Alfa Romeo, Co-Operative Bank, HCCi Dyson, Virgin Trains and South Staffs Water.
He said: "Understanding technology is powerful  – some of the greatest societal developments we've seen in the last decade come from the minds and hands of maverick problem solvers across the globe, using technology to transform the way we live, work and play  – saving lives and transforming industries.
"How we support, shape and provide for the brightest minds entering the industry provides inherent value for every person and organisation on the planet  – and it starts with the opportunities we provide for people now."
Ben Atha, founder of The Developer Academy, said: "I am delighted to announce the appointments of Neil as director of education, Chris and Jamie as non-executive directors.
"They bring an invaluable mix of skills to the Board, including in the technology sector, in education, in marketing and general management, gained from a range of businesses.
"As The Developer Academy faces into the next phase of its growth, they will add huge value to the Board."
:::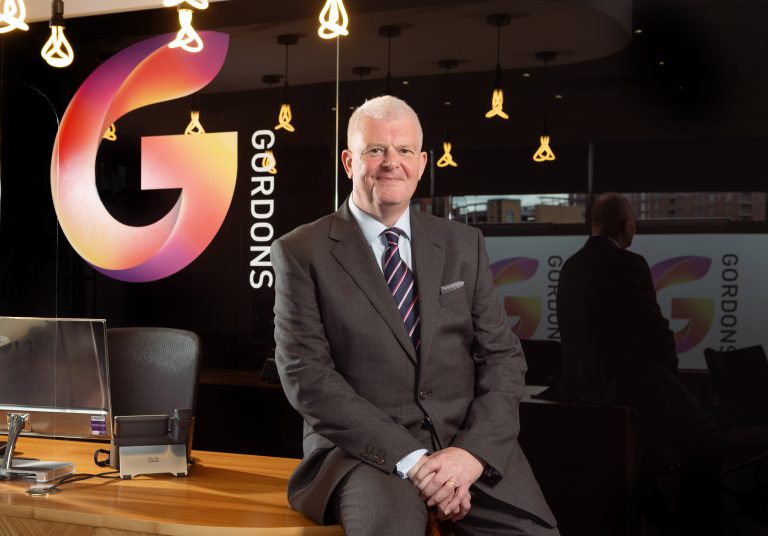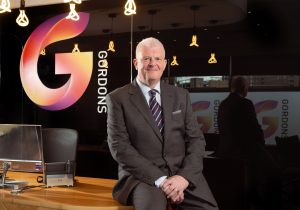 Leeds and Bradford-based law firm Gordons has appointed a former HSBC Yorkshire and North East head of corporate banking as a consultant.
Martin Lunt is a well-known and highly experienced senior corporate banker who worked in the sector for more than 40 years.
As HSBC's head of corporate banking in the region, he was responsible for developing relationships with a diverse range of businesses achieving turnovers from £30m to £1bn.
He will work alongside the firm's partners to implement Gordons' business development strategy. Lunt said: "I know Gordons well from my time at HSBC. The firm has always been entrepreneurial and progressive.
"I also know many organisations across the North that would benefit from Gordons' personable and commercially-focused approach.
"I'll be making introductions to the leaders of those businesses and supporting the successful strategy the firm is currently implementing."
Gordons' clients include retailers AO, B&M, Heron Foods, Iceland Foods, Morrisons, Ocado and Wren Kitchens.
In addition, the firm acts for digital transformation specialist, boxxe; construction and high-performance materials manufacturer, Saint Gobain; and international brewers, Molson Coors.
Managing partner, Paul Ayre, said: "Martin has an excellent reputation as a trusted adviser to senior business people throughout the region.
"He shares our straightforward way of doing business and will be a great asset to the firm. You can't have enough quality individuals with his sort of experience. Clients and colleagues alike will benefit from that."
:::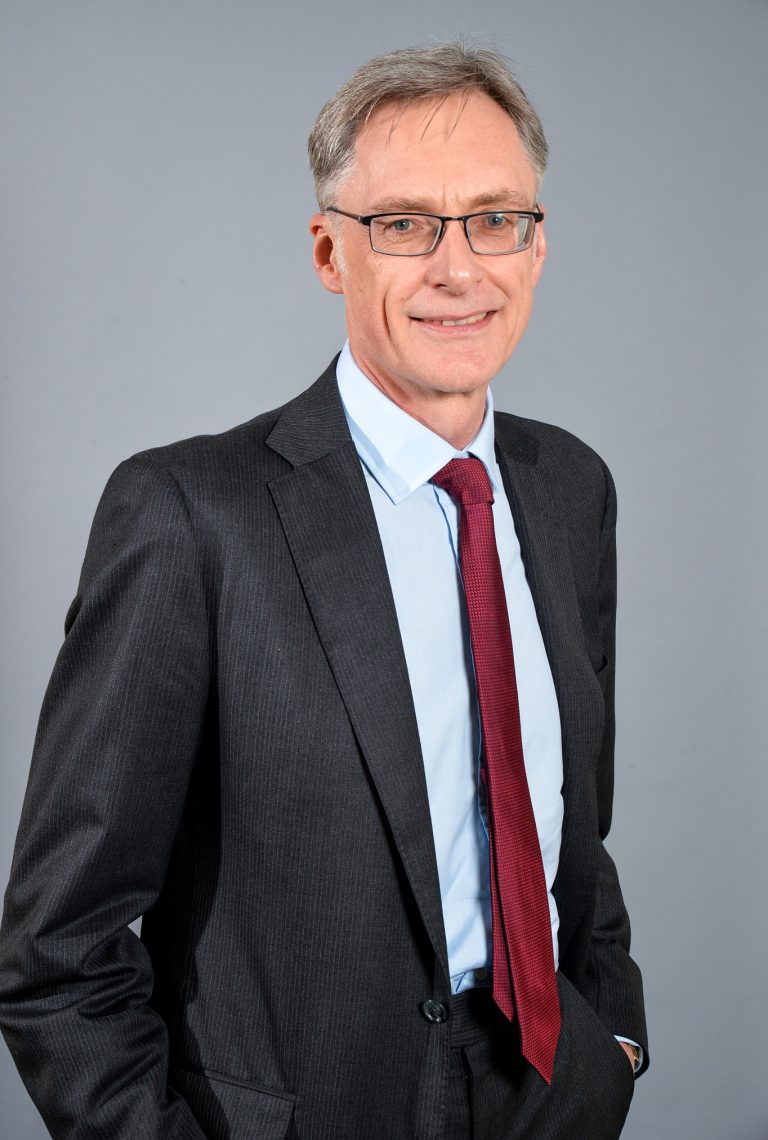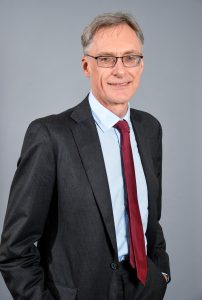 Corporate lawyer Jonathan Oxley has been awarded Fellowship of the IoD – one of the highest accolades granted by the directors' organisation.
He is a former regional chair of the IoD for Yorkshire and the Humber and continues to represent the IoD in the region on devolution and the Northern Powerhouse.
Oxley is chairman of Yorkshire law firm Lupton Fawcett and head of the firm's York office. He is a corporate lawyer, specialising in buying, selling and financing companies.
He has a particular focus on SME businesses, where his knowledge and experience has helped countless start-up business ventures to scale-up their offering.
IoD Fellowship membership is granted through a strict qualification process considering seniority, business experience, contribution to the director community, commitment to the IoD and achieving the Institute's Chartered Director status.
Oxley said: "It is a tremendous honour to be awarded IoD Fellowship. I very much enjoyed my time leading the Institute in the region and continue to take an active interest in the Northern Powerhouse agenda, as we look to promote the North as a solution to rebalancing the UK economy while supporting and retaining talented people to launch and scale-up businesses here."
Jonathan Geldart, IoD director general, said: "My congratulations to Jonathan on his appointment as a Fellow of the Institute.
"His experience and leadership have been integral to helping our members to build fresh connections, develop their professional skills and influence the national agenda on the Northern Powerhouse."