UK businesses to go greener for eco-savvy customers

Customers could be the key to helping businesses cut their carbon emissions as the UK words towards a greener, more sustainable future.
According to consumer research conducted earlier this year 32% of people wanted to adopt a more sustainable lifestyle, with over a quarter having stopped buying certain products due to ethical or environmental concerns.
As a result the government has launched its "Together for Our Planet" campaign to encourage small businesses to go green, as well as a new UK Business Climate Hub which provides firms with advice and support and enables them to make a commitment to become net zero.
The hub developed by the Department for Business, Energy and Industrial Strategy (BEIS) in partnership with the International Chambers of Commerce and others, is encouraging small businesses to make environmentally friendly choices to help them grow sustainably, with the suggested first steps including:
Removing all single use items from the business
Using recyclable packaging
Creating sustainable delivery options by delivering items by bike or using an electric fleet
Install a smart meter
Offering reusable options to customers
Reducing waste during production
BEIS believes that taking action on climate change will help businesses to grow, seize new opportunities and adapt against the challenges of a changing planet in a variety of ways, from lowering running costs by reducing emissions to attracting new customers who want to shop sustainably and benefitting from the growing "greenfluence" movement.
One business whic has benefitted from embracing sustainability is Shed 1 Gin, based in Ulverston in the Lake District and owned by Zoe and Andrew Arnold-Bennett.
Zoe explained: "Our customers appreciate our commitment to being a green business and many choose us for that reason.
"When we started the business in 2016 in our garden shed, we created this with recyclable and reusable materials. But when we moved the business to the Old Calf Shed in the town in 2019, we continued to put more sustainable initiatives in place, as well as encouraging our customers to be sustainable.
"For example, we have a closed system, which means our water is recycled during the distillation process, saving thousands of litres of water."
Andrew added: "It is important that sustainability doesn't just stop with us. Which is why we ask our customers to bring in their old corks, and we send them off to be recycled. We also offer a refill service for those living locally, as well as a bottle return initiative. For every bottle returned to us we donate to our Marmalade Fund."
Businesses across the North are also embracing sustainability with Rotherham-based ASSEAL announcing that through its technology it had in a year managed to remove more carbon dioxide equivalent gases than it generated, and firms including historic bed maker Harrison Spinks and York-based gin producer Cooper King which has made England's first carbon negative gin.
Yorkshire businesses can find out more about the positive impact sustainability can have on their balance sheet and future at the upcoming free In The Circle conference, which will be opened on Wednesday 19 May by Lord Callanan, minister for climate change and corporate responsibility.
The new hub and "Together for Our Planet" campaign are the latest initiative by the government and builds on its plans for a green industrial revolution that aims to build a greener Britain by cutting carbon emissions, paving the way for the global Race to Net Zero.
---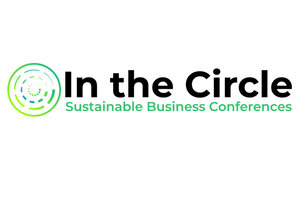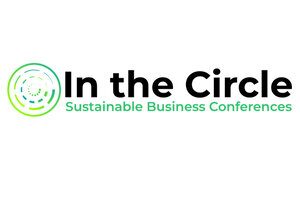 In the Circle is a free one day sustainability conference taking place on 19 May bringing together business leaders, policy makers and academics to set out how a sustainable approach can improve your business. Find out more here.